Archive
February 5, 2012 DOZENS of cats tuned into this year's Puppy Bowl. We're still waiting on ratings numbers to be released, but it's looking like Puppy Bowl VIII will be the most popular Puppy Bowl amongst cats ever. Indianapolis Star social media editor Amy Bartner snapped this picture of the exorbitant food prices inside Lucas Oil Stadium today. Not necessarily shocking, but still outrageous.
Is Romney's top adviser right that his win in Saturday's caucuses did not depend on Mormon support? Yep, probably. This is one of the most beautiful things I've ever seen. It's 2012 and we're still hearing things like this.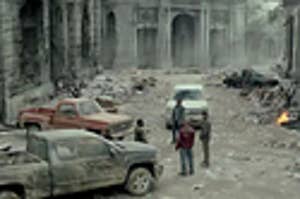 GM's global chief marketing officer, Joel Ewanick, reported Ford's takedown request via Twitter on Super Bowl Sunday. (h/t @NYCAviation) Last night's cold open went 1960s Sci Fi in "New Gingrich: Moon President." Somehow, it didn't seem all that far-fetched...
Pete Hoekstra doesn't do subtle. The tea party's over, the Mormons get organized, and Nevada should stick to what it's good at.
But he usually cheers for the underdog.

It's the mother's milk of politics. Adelson stands alone.