Archive
February 3, 2012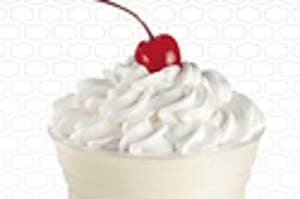 Jack In The Box knows what we want. Don't even pretend like you think this is gross. No one believes you.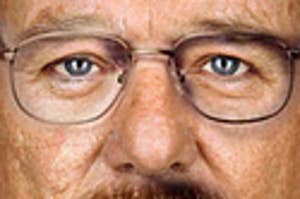 The group is at the center of a controversy over a cancer organization's contributions.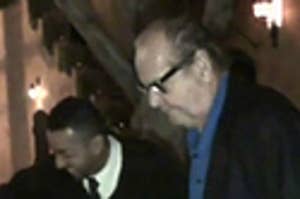 We need to find a way to get Jack Nicholson and Betty White to have a baby. Get on that, Science! This and other Buzz that slipped past our radar await your clicking pleasure.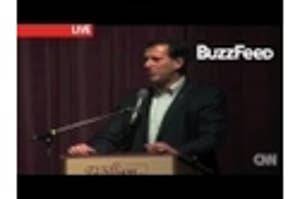 Socially conservative politicians and religious leaders will often use the phrase "the gay agenda" to describe what they seem to think is a shadowy gay cabal that is planning on indoctrinating their children and destroying their families. We compare their version to the actual gay agenda.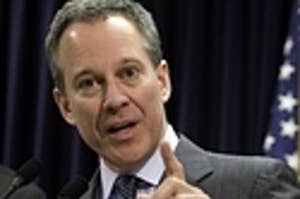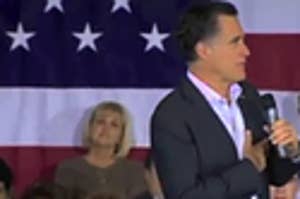 He was wrong about the being "the only nation on earth," to put our hands over our hearts. He was wrong about FDR too.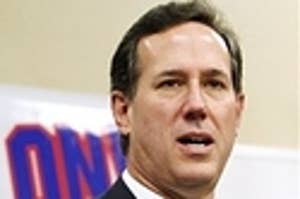 Santorum fails to pass a low bar, coming some thirty votes short in Marion County. Campaign waiting on a recount.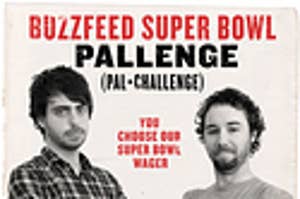 Mike is a Patriots fan and Dave is a Giants fan. That's a problem. We've decided to make a bet on the game, but we want YOU to come up with the shameful, humiliating, horrible, and dangerous thing the loser has to do. What are your ideas? Add them in the comments!

They're now three days behind deadline.

Did it just get a little hotter in here or is it just me?

Very, very good e-mail lists -- and an internal debate over whether to use them. "I'm getting really tired of the ads for Romney campaign trips coming from this list serve," writes one young Mormon.

The campaign says it's a schedule conflict. For Paulites, it's a massive scheme by the Republican establishment to keep the Doctor out.

It may only have been for a few minutes in 1992. But this is a little-known, true fact: The likely GOP nominee is a former Democrat.

He ran the Olympics, he should know better.