Archive
May 18, 2009
Sex, drugs, stealing, partying, and eating disorders. What's not to love about teen sitcoms?! In celebration of Saved By The Bell's 20th anniversary, check out this round up of some of the most memorable (and controversial) moments in teenage discovery. If you've never seen the Punky Brewster clip, you will die.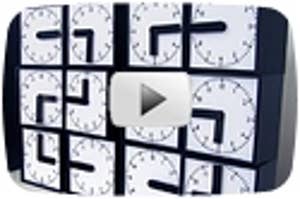 The clock clock is a digital clock made entirely out of analog clocks. Let's play Whack-a-Kitty with really adorable kittens!