Archive
May 11, 2009 A messy slimy orgy that gets really crazy when Frog #4 joins at :35.
The new maternity trend: getting crazy realist art painted on your pregnant belly.
This guy has a really annoying laugh, and I can't tell if his friends are laughing at his laugh, or at some hilarious joke that I'm oblivious to because they're speaking in a different language.
Whoever drew this artwork is obviously a genius.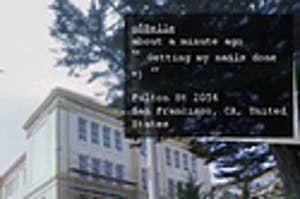 Be amazed by this magical toilet at the Chicago O'Hare Airport.