Archive
December 12, 2008 Barack Obama - now with puppies, funky dancing, and boobs. In his latest YouTube address, the President-Elect makes a bid to also be King of the Internet. Incidentally, it's nice to see someone with a halfway decent Obama impression for once. The Cheeriest Klanspeople you ever did see! Now you can immortalize your Persian kitty in a way that is appropriate to her dignity. By turning her into a handbag. There's simply no reason why people who are psychotically obsessed with their pets can't be stylish at the same time.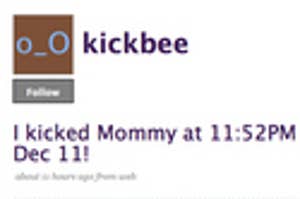 He's being billed as the "youngest twittererer ever", which is technically true. But I like to think of the fetus who's twittering via a kick sensor on his mom's belly as the most selfish twitterer ever.