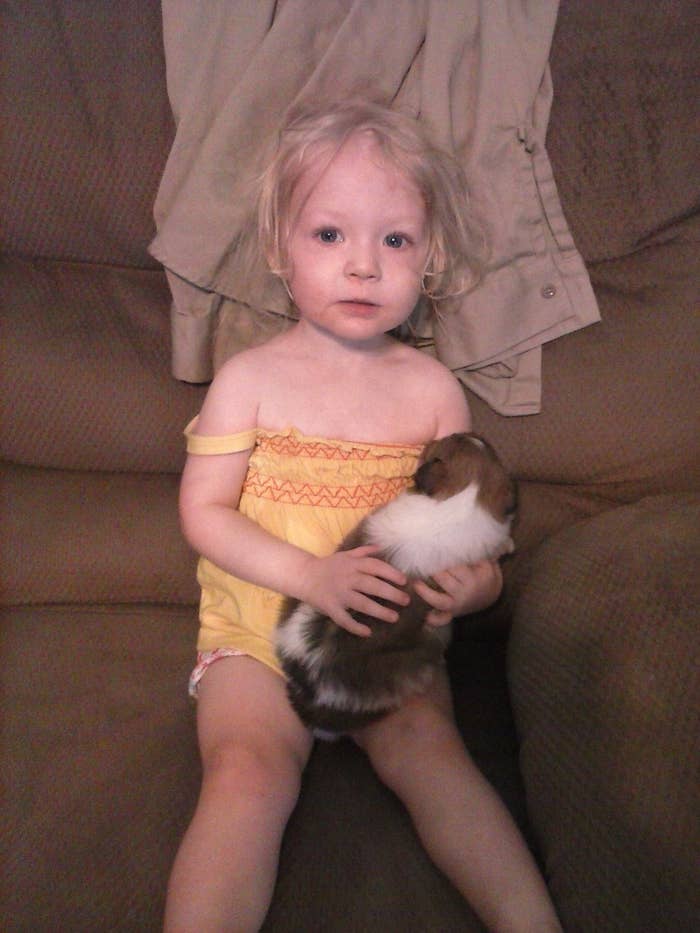 A company under investigation by the powerful Senate Finance Committee for its practices in privatized for-profit child foster care has hired a phalanx of expensive and high-powered lobbyists and lawyers, including former staffers for the senators leading the probe.

One of the lobbyists, Josh Kardon, used to serve as chief of staff for Democratic Senator Ron Wyden (Oregon), the ranking member of the finance committee. Another lobbyist, Makan Delrahim, used to advise Republican Senator Orrin Hatch (Utah), the committee chairman.
The for-profit firm markets itself as "The Mentor Network," though it trades on the New York stock exchange under the name Civitas Solutions.
Senate staffers said the investigation is moving ahead and that the company's lobbying blitz won't affect it. Still, one staffer acknowledged that lobbying on this scale, though routine in fields such as defense contracting or banking, is rare in foster care, which few people realize is a profitable business to companies such as Mentor. "For this industry, this is an abnormal level of lobbying," he said.
Hatch and Wyden first signed a letter demanding information from Mentor in June 2015. That came after a BuzzFeed News series on a string of child deaths and abuses at the foster homes run by Mentor. The series disclosed how the firm has turned the business of foster care into a cash cow, with double digit profits in some states. It's paid by states to place children, recruit and train foster parents, and even hire the social workers who are supposed to work with children and monitor foster parents.

In one grisly case in Texas, Mentor had received multiple warnings that Sherrill Small should not be a foster mother. Yet Mentor placed two-year-old Alexandria Hill in her care. Small swung her by her feet into the floor, killing the little girl. In Maryland, at a grim Mentor foster home compound called "Last Chance Farm," foster children were serially abused by their Mentor foster father for over a decade, while the company allegedly ignored repeated red flags.
Sarah Magazine, the company spokesperson, emailed BuzzFeed News a statement that read in part, "We appreciate the interest of the Senate Finance Committee in the important work done every day by our nation's foster care systems."
However, the company's filings with the Securities and Exchange Commission show worries about the Senate investigation. "It is both costly and time consuming for us to comply with these inquiries," according to the most recent Civitas Solutions annual report. "It is possible that the inquiries could result in negative publicity or other negative action that could harm our reputation."
A firm named Capitol Counsel registered in November to lobby for Mentor, and listed Kardon, who worked with Wyden for 17 years, as one of the two lobbyists who would work on 'Issues related to Title IV-E foster care contracts." (Title IV-E foster care is federally subsidized.) Kardon is considered so close to Wyden that when he left Wyden's office in 2011 to move to K street, the Oregonian said he had been the senator's "alter-ego."
Kardon wrote in an email to BuzzFeed News that "when Mentor called I jumped at the opportunity to work with an organization dedicated to the cause of providing the best possible care for all foster kids."
Samantha Offerdahl, a spokesperson for Wyden, said Kardon would not be able to influence the probe. "It doesn't change anything from the committee's standpoint. Senator Wyden worked with Senator Hatch to initiate the investigation and he's continuing to doggedly pursue the facts until the investigation is complete."
The company also brought in a lobbyist with a past connection to Senator Hatch. It retained the lobbying firm Brownstein Hyatt Farber Schreck in July, shortly after the senators began their investigation. As a registered lobbyist for Mentor, the firm listed Delrahim, a former Justice Department official who also once worked as staff director of the Senate Judiciary Committee under then-chairman Hatch. Delrahim's bio says he was a "principal legal and policy advisor" on judiciary matters to Hatch.
These services are not cheap: For one three-month period, Mentor paid Brownstein Hyatt $100,000 for the services of Delrahim and another lobbyist.
"I am proud of my and our firm's relationship with MENTOR," Delrahim said in an emailed statement to BuzzFeed News. "Like foster care agencies of all types, MENTOR has on rare occasions experienced serious incidents."
In her statement, Mentor spokeswoman Magazine wrote "We retained Josh Kardon and Makan Delrahim, both of whom have significant experience working with Congress—including the Senate Finance Committee—to help us communicate with the Committee."
A spokesman for the committee emailed a statement for both senators: "The Chairman and Ranking Member are determined to get to the bottom of what happened in a number of questionable cases where the health and safety of children in the foster care program might have been compromised by Mentor."
Among the elite lawyers Mentor has brought in to deal with the Senate, Magazine emailed, is Reginald Brown, who was an Associate White House Counsel under President George W. Bush. He is now a partner at WilmerHale, where he oversees the firm's "congressional investigations practice." Brown declined to comment.
Although Mentor got its start as a for-profit foster care company in the 1980s, it has expanded into other lines of business, such as group homes and caring for the developmentally disabled, and it uses the umbrella term "human services" to describe its business.
And while the former Hatch and Wyden staffers were brought on board after Hatch and Wyden announced their investigation, federal lobbying is nothing new for the company. It has spent $1.6 million on lobbyists since 2006.
The firm's filings with the SEC emphasize that almost all of its revenue for "human services" comes from state, local, and federal agencies.
"To facilitate our ability to procure or retain government-sponsored contracts," the firm wrote, "we rely in part on establishing and maintaining relationships with officials of various government agencies, primarily at the state and local level but also including federal agencies."
In 2014, the firm announced it was giving an award called the "Ripple of Hope" to Vermont Senator Bernie Sanders, the independent who then chaired the U.S. Senate Committee on Veterans' Affairs, and is now running for for president. A spokesman says Sanders does not know Mentor and doesn't remember receiving the award. Mentor has been doing some work with the VA, in a business where it tends to veterans with Traumatic Brain Injury.