Here are her results.
The tutorial involves, obviously, wasting the filling (blasphemy), and crushing the cookies to a pulp.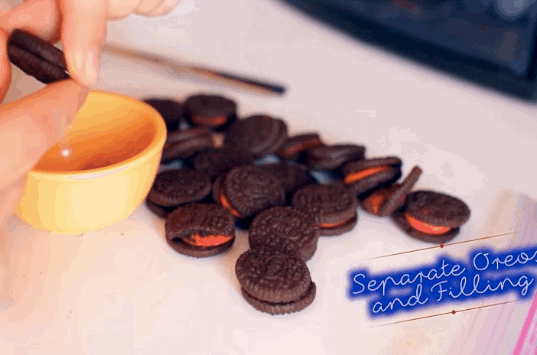 What will you eat after all this smashing? NOTHING. YOU ATE THE OREOS.
Here's the complete supply list, for reference.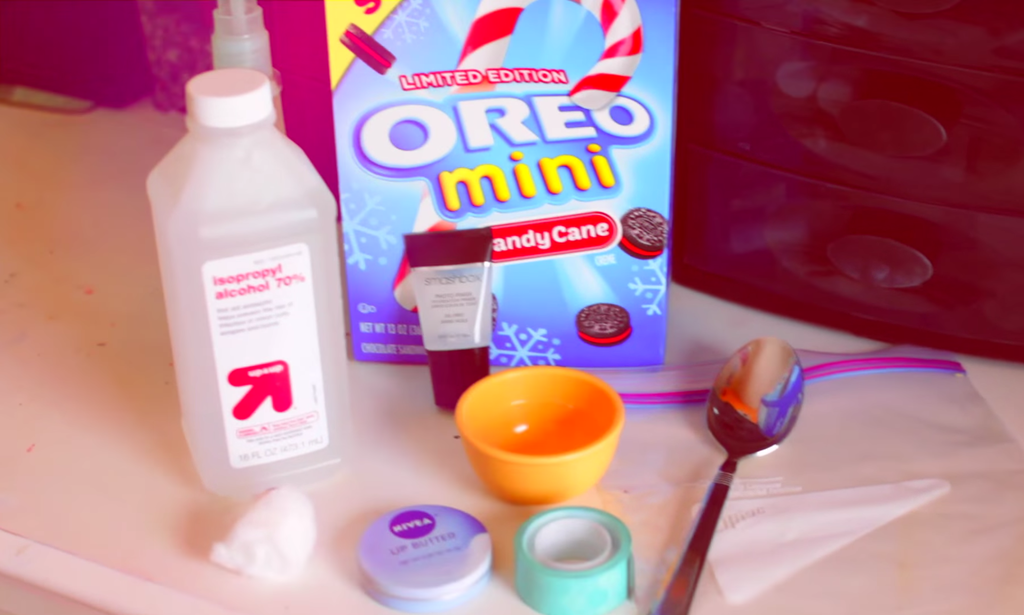 The cost of materials: $40.45 plus tax.
Rubbing alcohol: $2.29
Nivea Lip Balm (or empty jar): $2.49
Bag of cotton pads: $1.99
Small mixing bowl (purchased in a set): $5.99
Spoon: $1.34
Zip-loc bag (purchased in box): $4.40
Smashbox Primer (travel size, as shown): $15.00
Limited Edition Oreo Minis: $6.95
But the cost of drugstore mascara...... $6.99.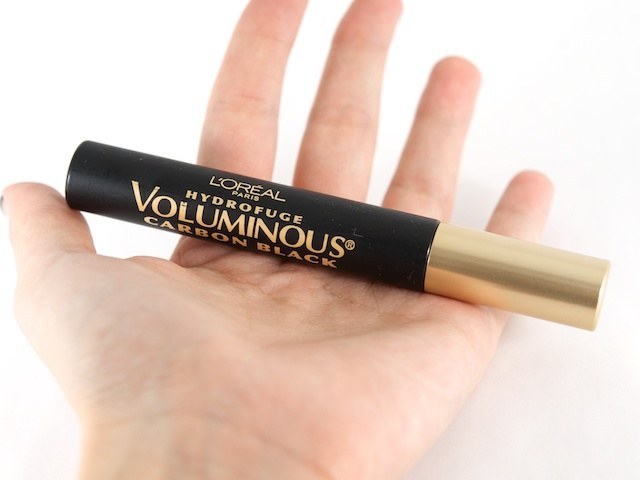 Not worrying if you're gonna go blind from an alcoholic Oreo being millimeters from your eye? Priceless.