This is the beautiful Dior dress Marion wore to the 87th Annual Academy Awards. Business in the front.
Of course, not everyone was a fan. The dress, in some ways, seemed oddly familiar...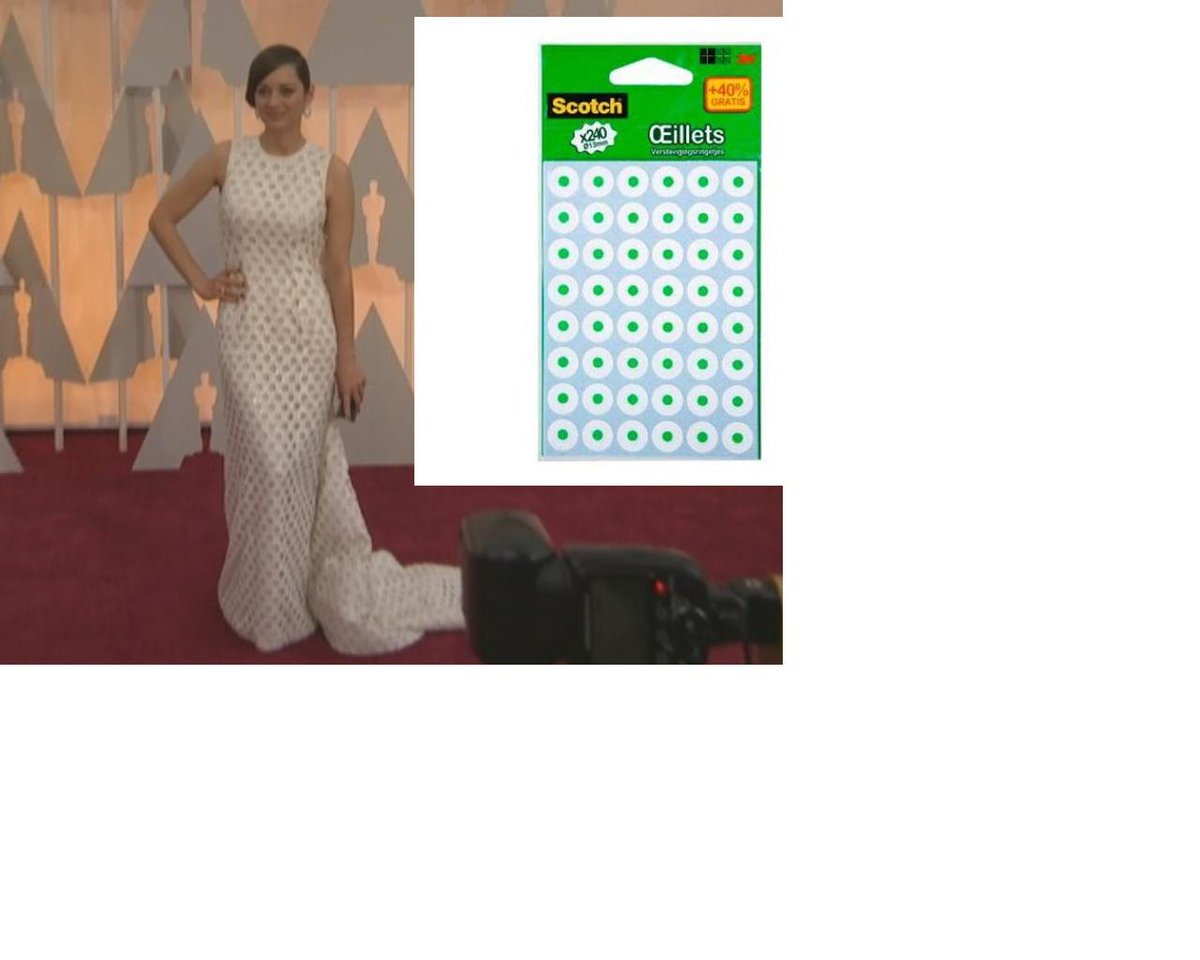 Daikon radish, perhaps?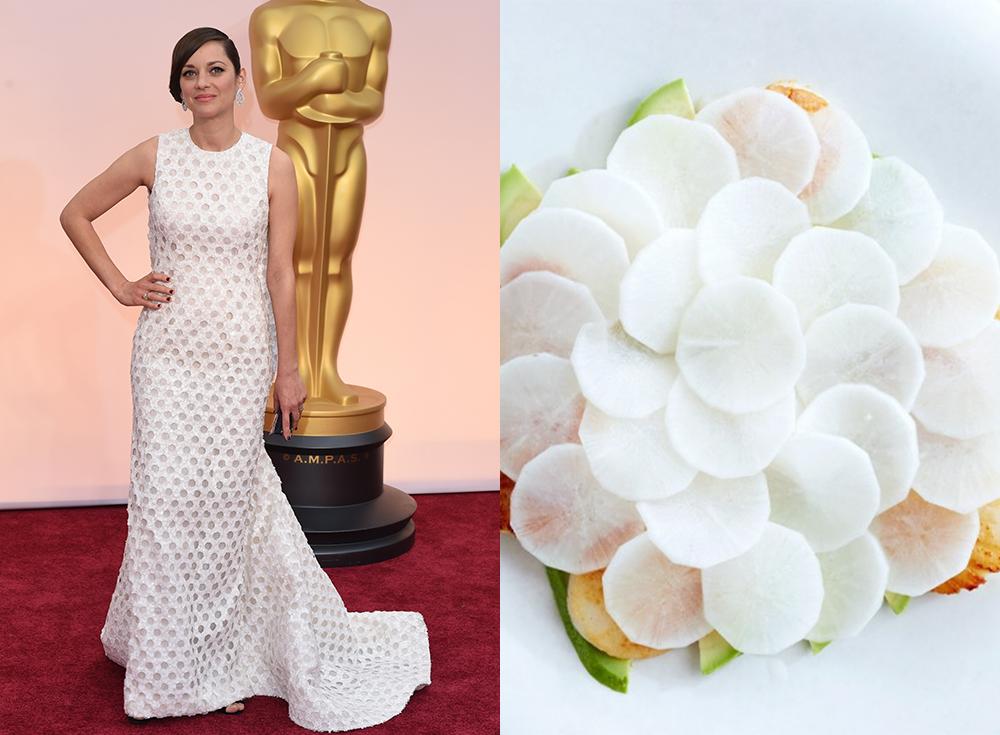 Honestly, she looks beautiful in whatever she wears -- sushi comparisons or not. Keep being fashion, girl.