Is it just me or did you also scream, "Hey! This scene looks familiar!", while watching certain episodes of Sex Education? Well, you weren't wrong, because everyone's new favourite show is actually inspired by some classic American teen movies we have all grown up loving.
Here's a rundown of every reference I spotted from the show, and, 🚨🚨 spoiler alert 🚨🚨, it does include Season 3. If you haven't watched any of these yet — WHAT ARE YOU DOING?!?!
The show's British writer, Laurie Nunn, said in an interview that Sex Education is intended to be an homage to John Hughes' high school films. The locker rooms, the no-uniform fashion, and the overall aesthetic of the show now make sense, right?
Speaking of John Hughes, you might have not missed the reference to The Breakfast Club when the students of Moordale High were cooped up together and made to write an essay.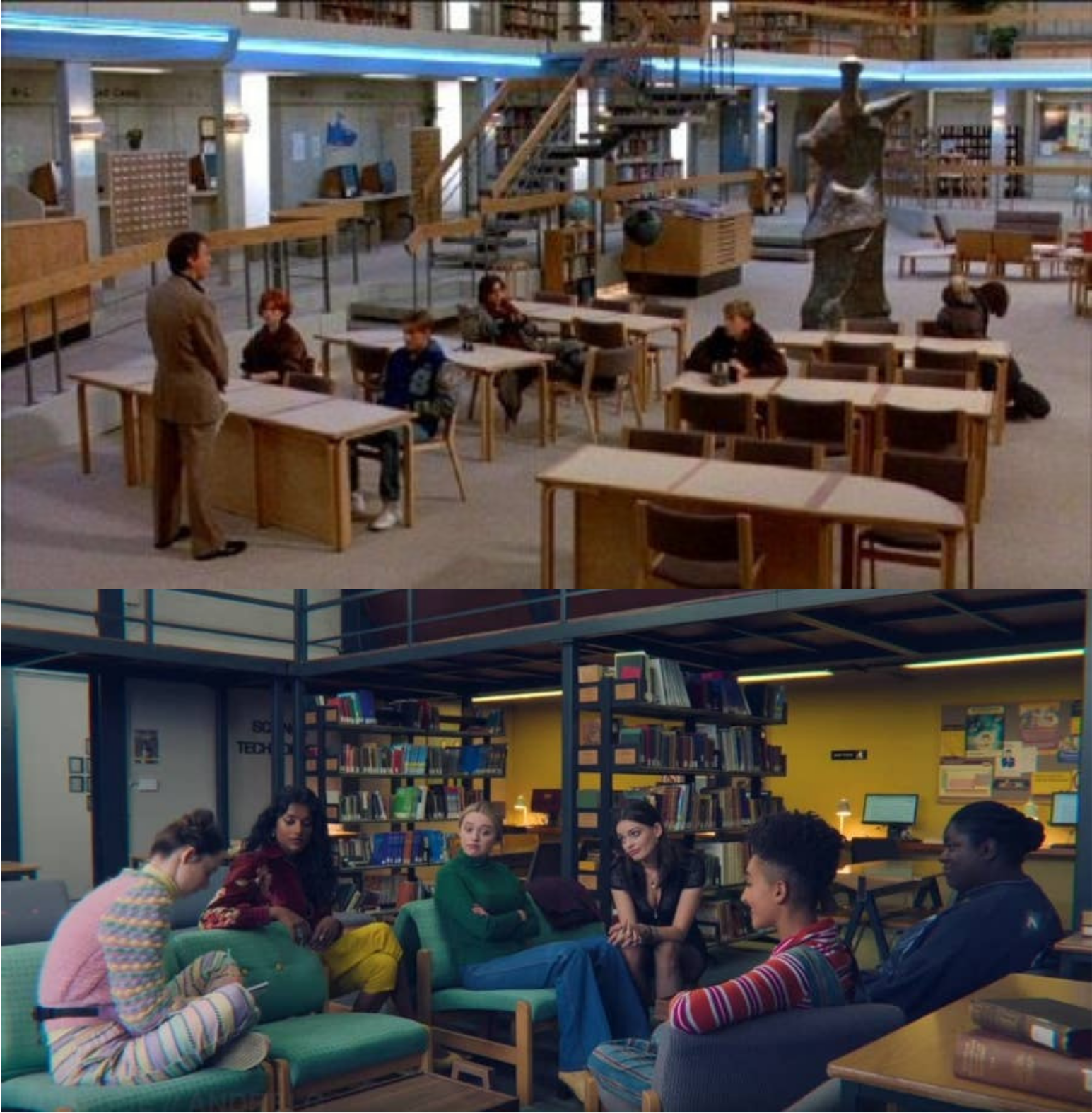 Next up is a nod to everyone's favourite proposal in the history of proposals — Jackson declaring his love for Maeve, just like Heath Ledger's character did in 10 Things I Hate About You.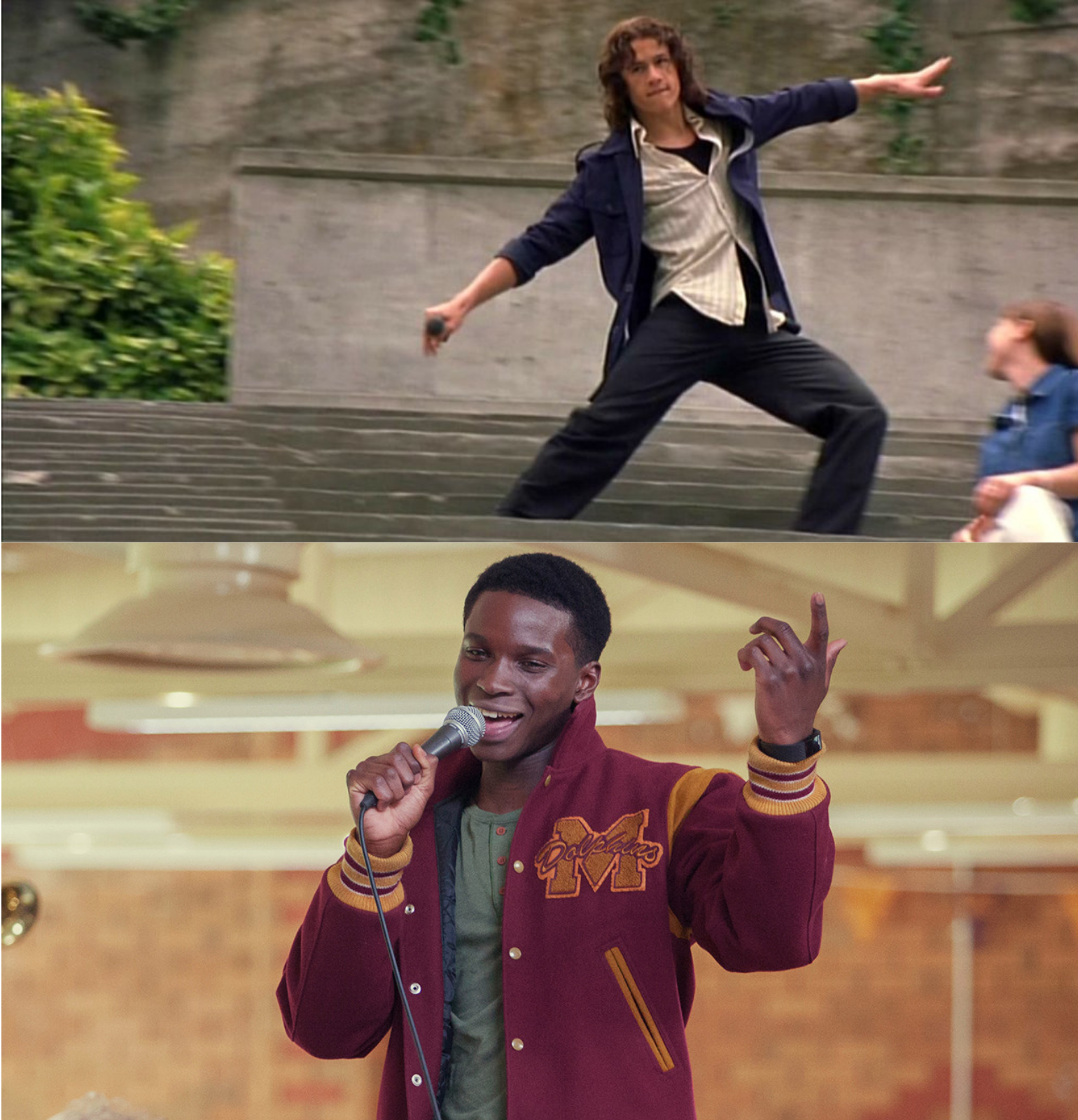 Sex Education's biggest achievement has been it's ability to subvert familiar tropes, like when they reference Never Been Kissed. Unlike Drew Barrymore and Michael Vartan's characters, we see Rahim and Eric, a queer couple, on a ferris wheel.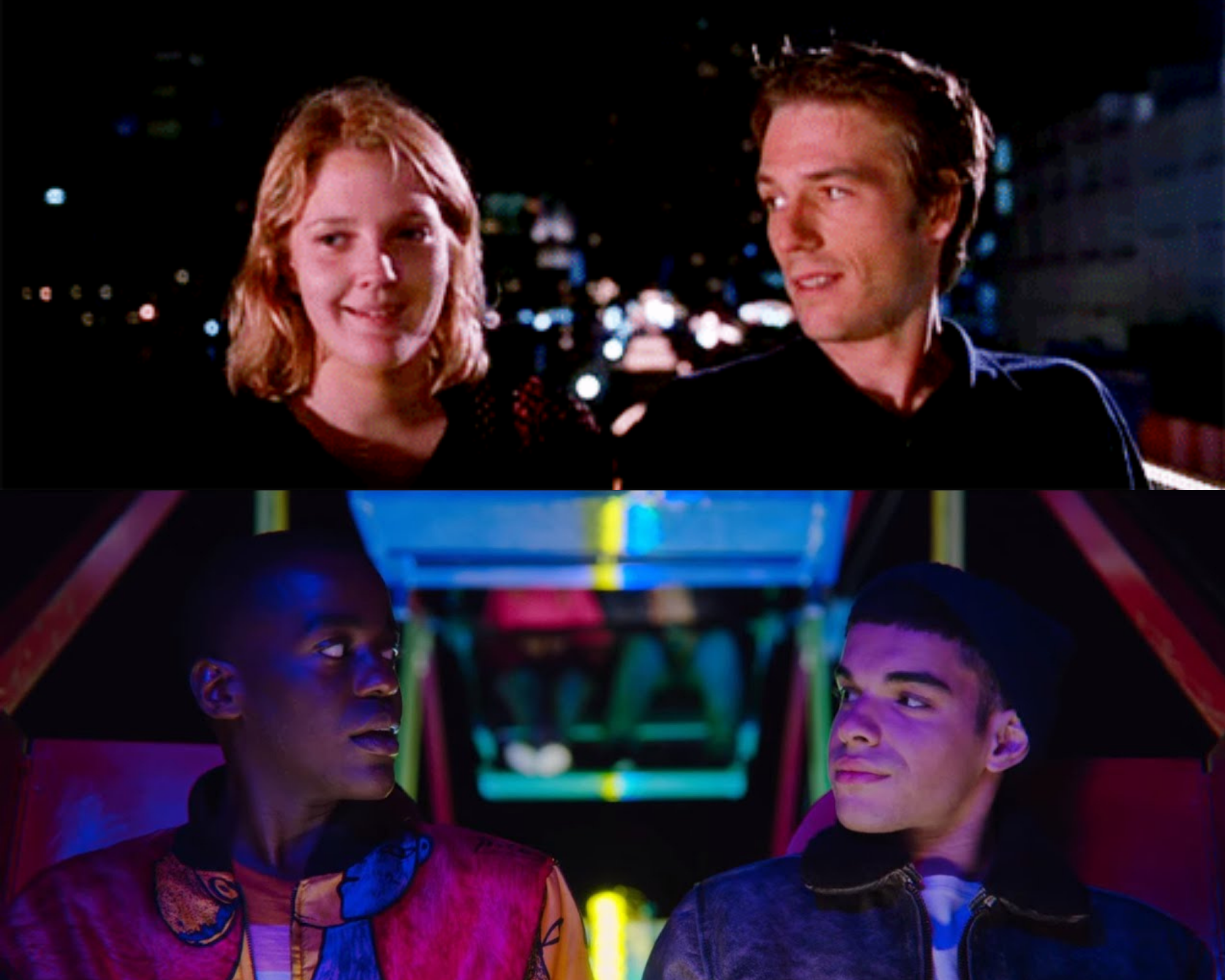 Of course, how can a list of teen movies be complete without mentioning the ICONIC Mean Girls? From Ruby, Anwar, and Oliva reminding us of "The Plastics" to the similarity between "Mathletes" and Maeve joining "Quiz Heads". Even the misguided sex ed scene from the new season is an evident nod to the movie.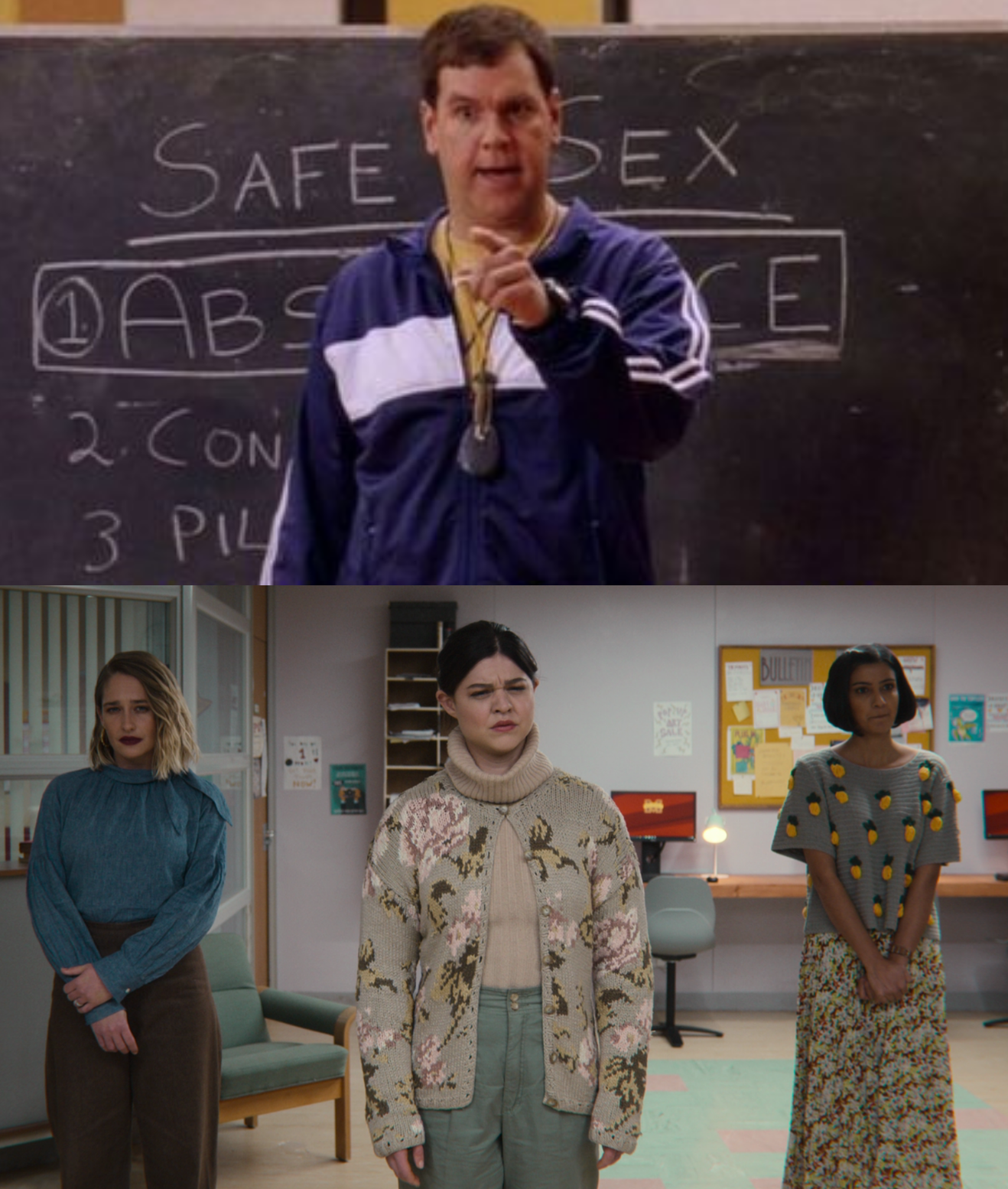 But two of the most direct references have to be Principal Groff distributing photocopied pages from Jean's notebook, just like Regina George does with the "Burn Book".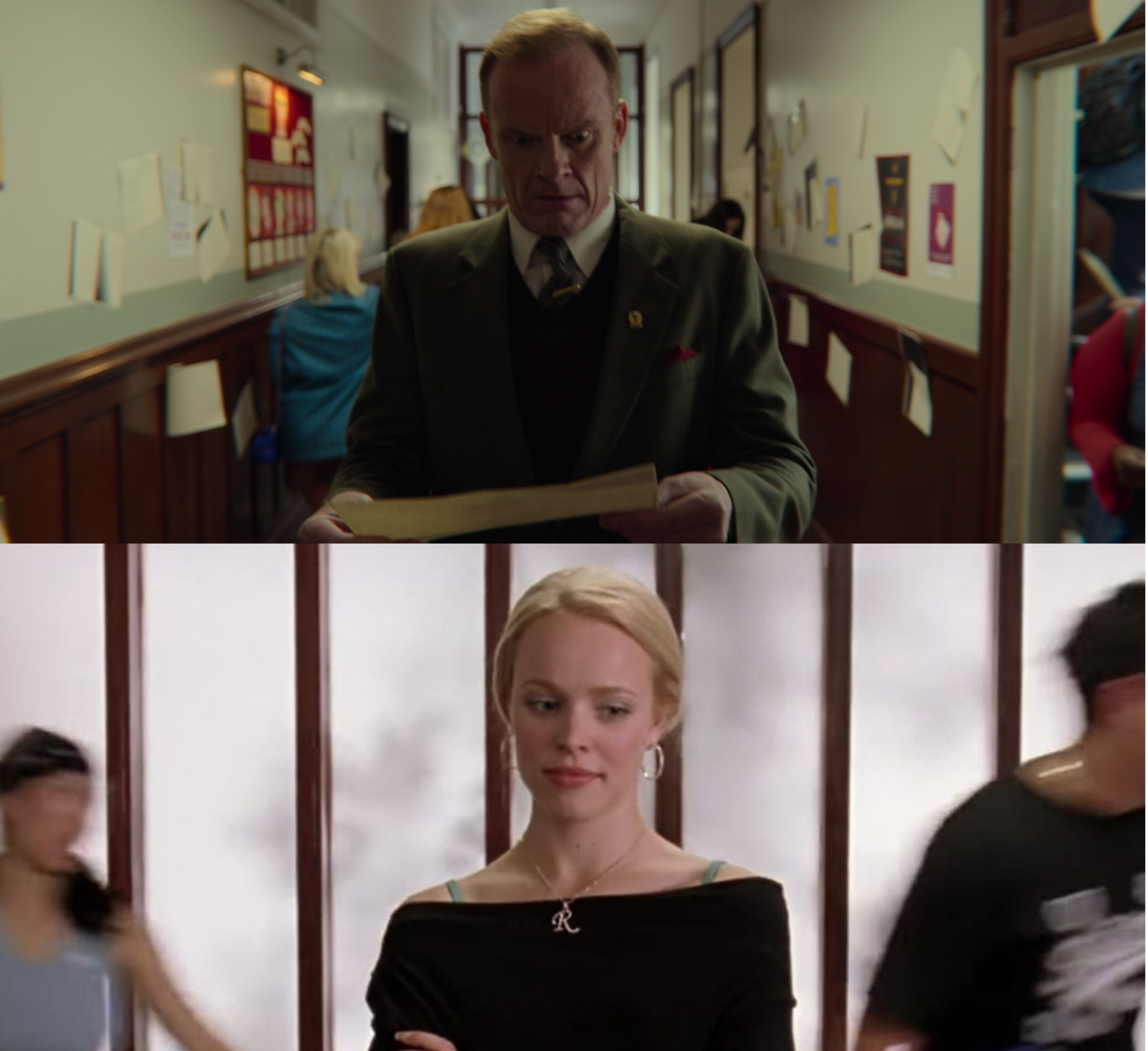 And finally, just in case you missed it, the way Vivian falls into the dumpster, having been way too lost in her new partner, is very similar to how Cady falls while looking at Aaron Samuels.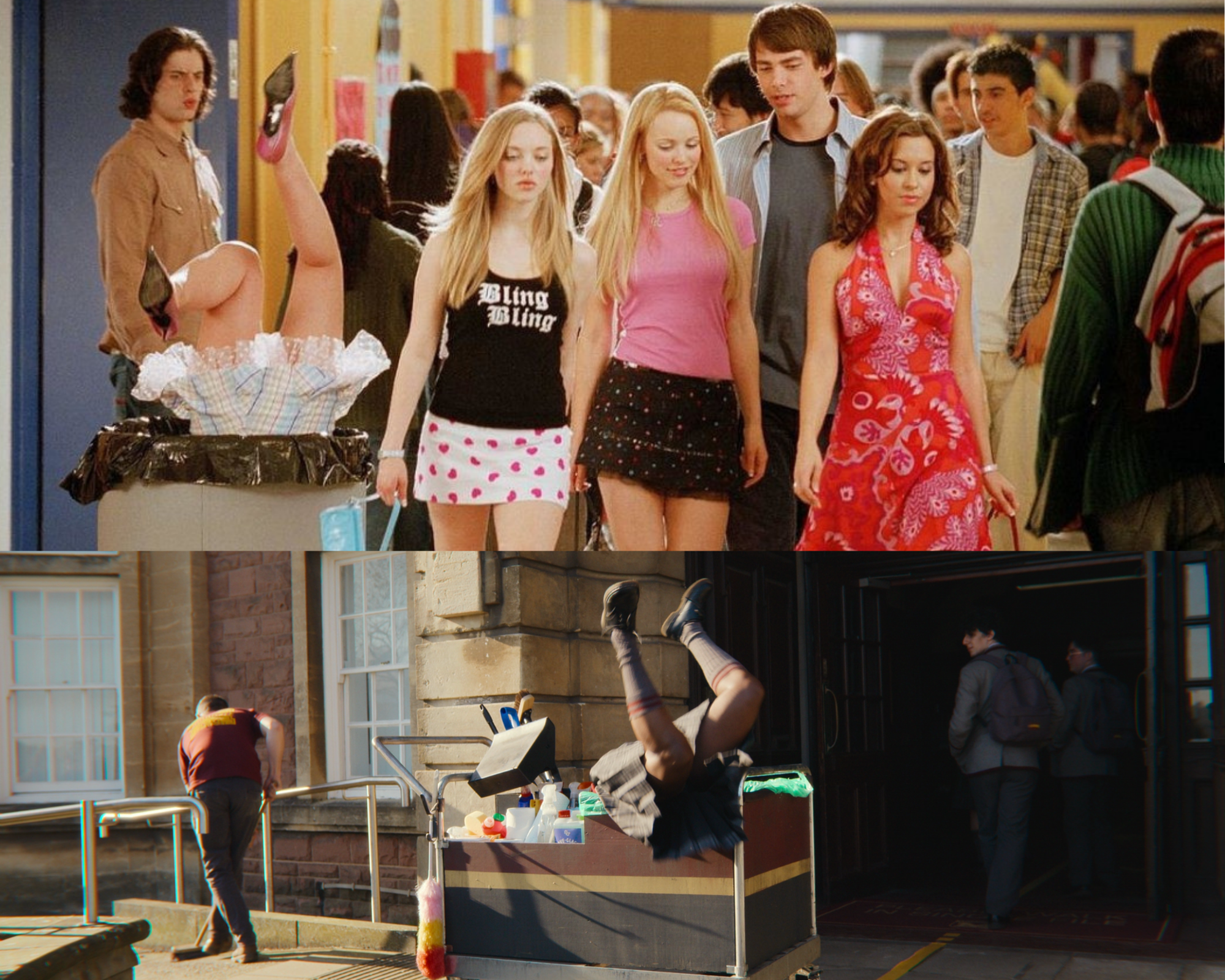 Did I miss out on any other references? Let me know in the comments!