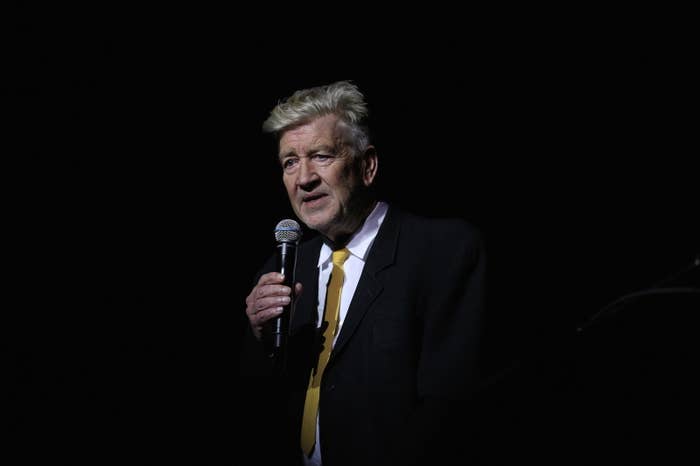 When the return of Twin Peaks to television was formally announced in October 2014, the internet (and the cast members) lost its mind: One of the most beloved cult classics was about to come back to life via Showtime. Twin Peaks — a franchise that originally aired for two seasons on ABC starting in 1990 and launched a cinematic spinoff, Fire Walk With Me, in 1992 — was always ahead of its time. The show abandoned the concept of genres, jumping from horror to comedy to romance — and all effectively. The central question of who killed Laura Palmer with the injection of Lynch's surrealism provided a thrilling ride of twists and turns; had it aired today, the show would have launched a bevy of fan forums, or a live-tweeting hashtag.
Despite its short lifespan, Twin Peaks was and still remains one of the most beloved television series of all time. With the spike in nostalgic revivals over the past few years, aTwin Peaks return seemed inevitable. So when it became official, fans knew that Lynch wouldn't just settle on a San Diego Comic-Con panel — he would have to do something on his own terms. Amidst planning and filming the revival, Lynch had other tricks up his sleeves: notably, plotting a major music and culture festival, which offered everything from lectures, photography exhibits, and interpretative dance.

Festival of Disruption took place in early October and was presented by the David Lynch Foundation, which aims to provide Transcendental Meditation (TM) education to schools and victims of PTSD. On top of raising funds for the nonprofit, it was a way to celebrate all things Lynch. Mel Brooks (who helped Lynch land the Oscar-nominated The Elephant Man), Twin Peaks star Kyle MacLachlan, Laura Dern, St. Vincent, Robert Plant, Debbie Harry and Chris Stein of Blondie, and many other artists and actors performed and were interviewed throughout the two-day event.
"When David told us that he was officially doing Twin Peaks, we saw that as a real opportunity to launch something simultaneously in the marketplace that could leverage his popularity," Jessica Harris, executive producer of the DLF, told BuzzFeed News during the event at Los Angeles's Ace Hotel. The DLF had hosted previous events to raise money and awareness for TM — such as The Music Of David Lynch last April — but nothing quite on the scale of a festival.
That scale meant packing out the Downtown LA venue for a two-day October event entirely curated by Lynch himself. "He created a list of his favorites in each of those [artistic] disciplines, and everyone wanted to do it," Erik Martin, chief creative officer of the DLF, told BuzzFeed News backstage. "[David] is so beloved because he is so sincere as an artist. They want to help him and help his mission. There is a lot of entry points for an artist to come in, but it usually centers around David's creative vision."
The fest's name was born out of a quote, "Life is a festival of disruption," said Maharishi Mahesh Yogi, the founder of TM. The common thread that organizers weaved between all of the booked panelists and musicians — besides the obvious Lynch stamp of approval — was how each invitee challenged society in their own respective forms of art.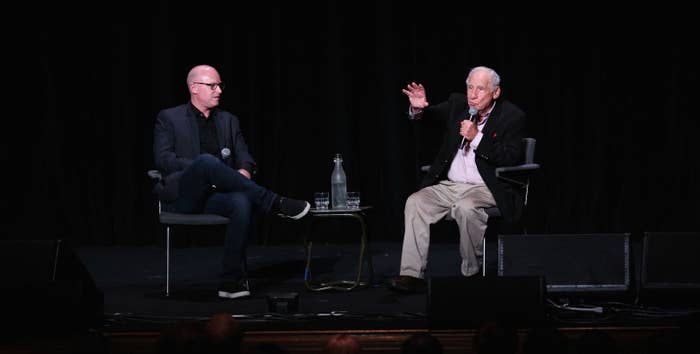 "We need people like David," Brooks explained to festivalgoers. "They make it okay for weird people to be accepted by society." He pointed out that even the venue, the Ace, held some sort of significance to the tone Lynch had set for the Festival of Disruption weekend: The theater was once occupied by United Artists, a studio formed by actors and filmmakers in early Hollywood history with the interest of taking control of their intellectual property and distribution. (The design of the building also "looks like Eraserhead," guitarist and photographer Stein noted during his talk on Sunday.)
Lynch's influence was palpable through all aspects of the festival. Of course there was a showcase of the music of Twin Peaks led by composer Angelo Badalamenti; St. Vincent (who created an entire new set for the event) paid homage to Lynch's Blue Velvet through interpretive dancers; and there was a screening of Playing Lynch, a film art project in which John Malkovich re-creates iconic characters of Lynch's work.
Chris Milk, the immersive artist and founder of VR tech company Within, presented an exhibit that allowed guests to walk through different storylines in virtual reality. When Milk was approached by Disruption organizers to contribute, he wasn't offered guidelines: Whatever he wanted to bring to the table was entirely up to him. Milk credited TM in connecting him with Lynch and also inspiring him to put together this exhibit. "There's a really transcendental quality to virtual reality," he told BuzzFeed News on location at his exhibit. "David is a master at interpreting his dream states and subconscious into cinema. TM is a really great portal into exploring those states within yourself. Virtual reality is basically an authored dream state."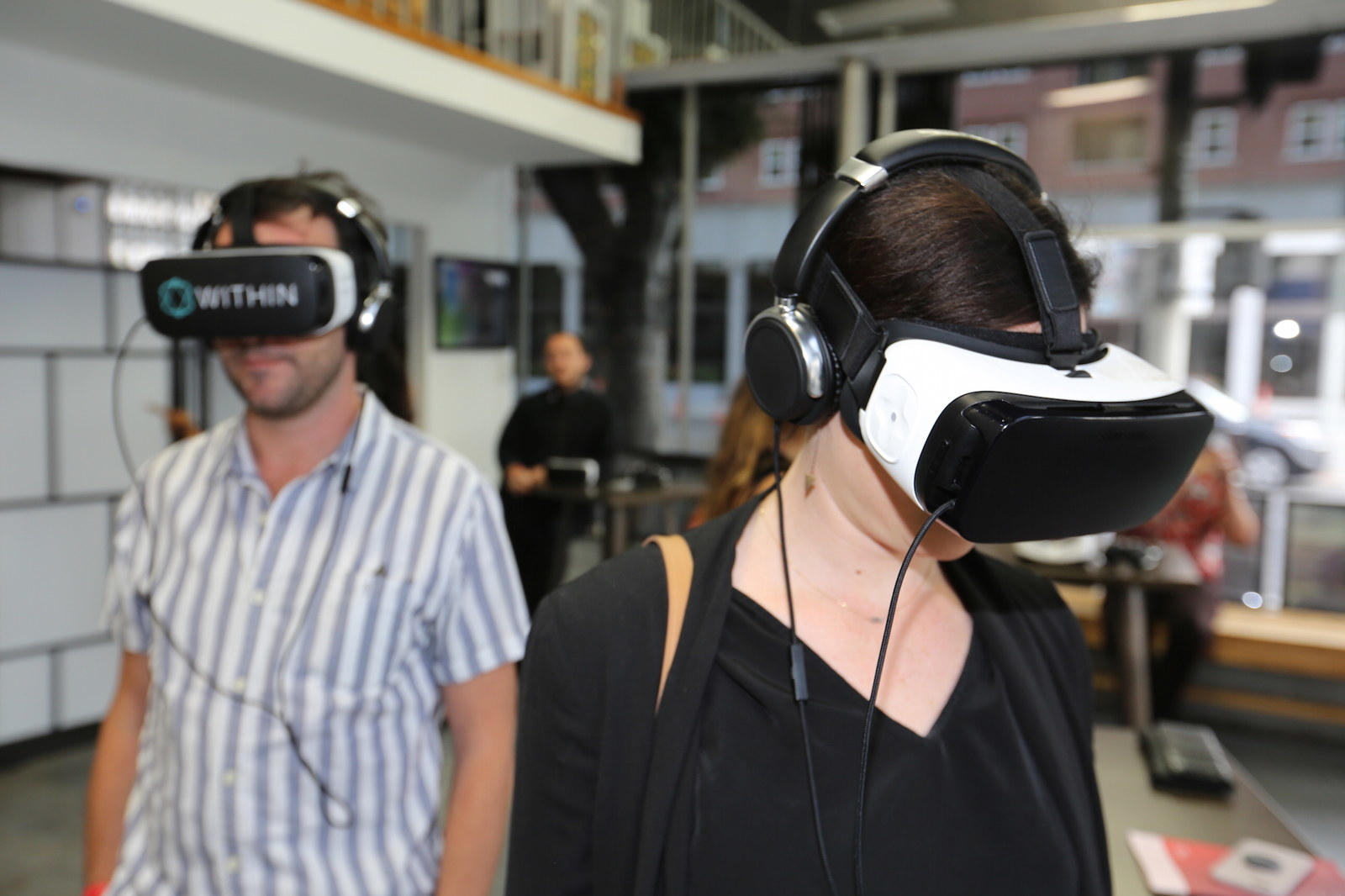 Much like Milk, Chris Stein was also given the freedom to choose how his photography exhibit (which was showcased adjacent to Lynch's own work) would be presented. Inspired by Instagram the platform's own league of street photography artists, Stein went back through his own archive of photography from living in New York in the '70s, and Stein showed them to the public for the first time at Festival of Disruption.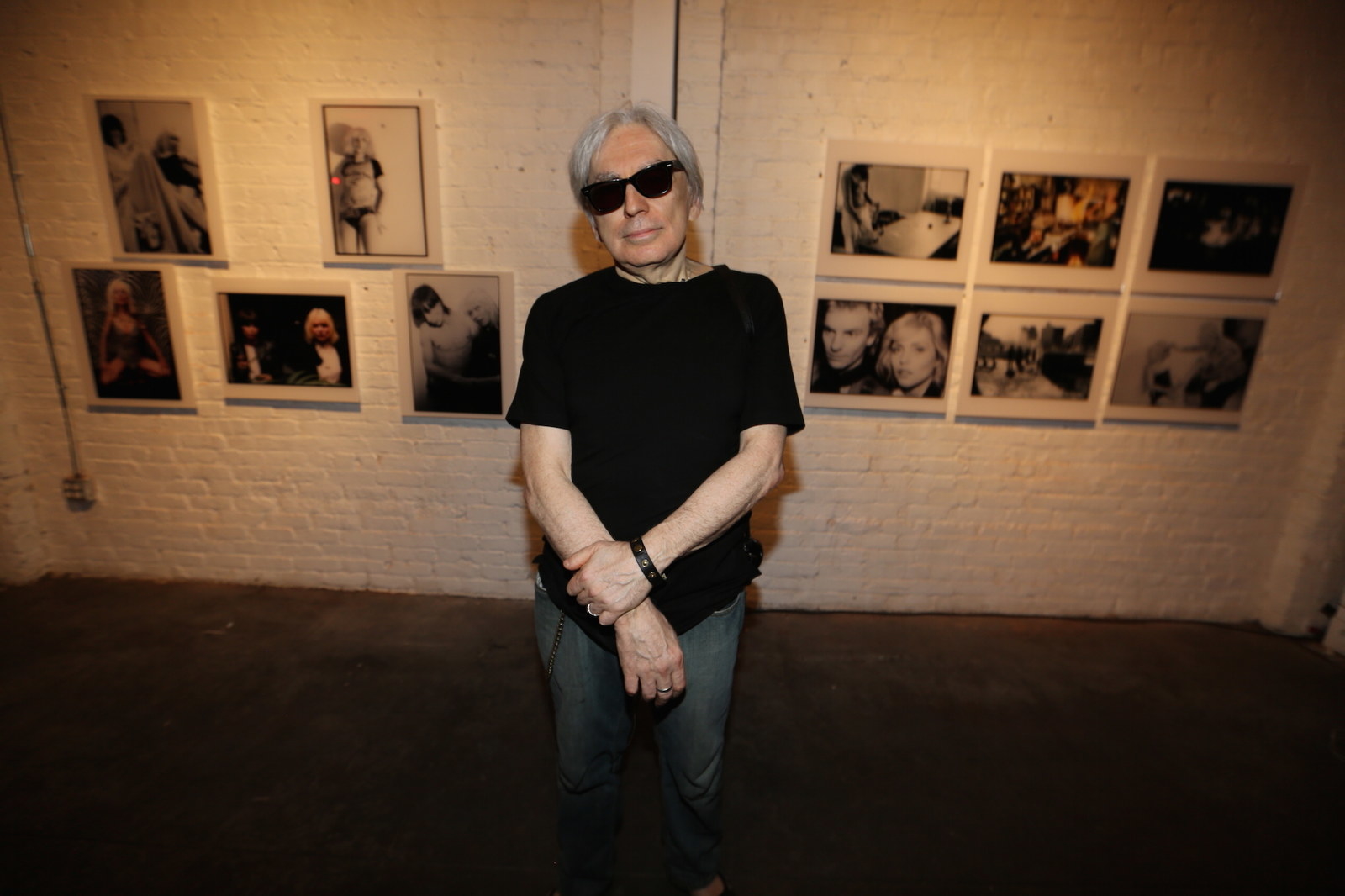 Even though Festival of Disruption was initially designed to be a vehicle for putting Lynch and the Twin Peaks relaunch into the forefront of public conversation (and there was promotion for it splattered everywhere), the show was hardly acknowledged by organizers or guests during the fest. The only direct mention was at the very end of the event, when Lynch himself surprised the audience and revealed that he had some "secret information about the new Twin Peaks." In true Lynchian fashion, he then claimed he was out of time and proceeded to walk offstage.
And thus the festival grew bigger than its initial purpose of promoting Twin Peaks. Attendees enjoyed not only a heightened appreciation for the entirety of Lynch's output, but also the motivation to create something singular and unique. With each performance, talk, exhibit, and movie screening, there was overwhelming encouragement to learn, explore, and experience the art and media inwardly as well as outwardly: From the attendees to the talent, everyone held a deep admiration for the man who brought them together and his role as an artistic symbol.
"I think it's important to highlight David's reputation in the artistic world, which is extremely respected," Harris told BuzzFeed News. "It's because his intentions are pure, he's original, and he's authentic."
So what happens now? Harris confirmed that Festival of Disruption is going to be an annual event in Los Angeles that will continue to be curated by Lynch. Because of the boutique style, they also plan on touring it around the world in the future. According to Showtime CEO David Nevins, Twin Peaks is set to premiere "within the first half of 2017." Festival of Disruption, then, could possibly become an IRL fan forum.
There's an endless supply of artists in different mediums whom Lynch has inspired, and if anything, Festival of Disruption adds another layer to Lynch's legacy by providing a place for those artists to congregate and articulate the human experience through weird, unconventional, and highly disruptive means.
"We're all disruptive," Harris pointed out. "It's human nature, it's life, it's living in the real world."