It all started out of boredom and curiosity.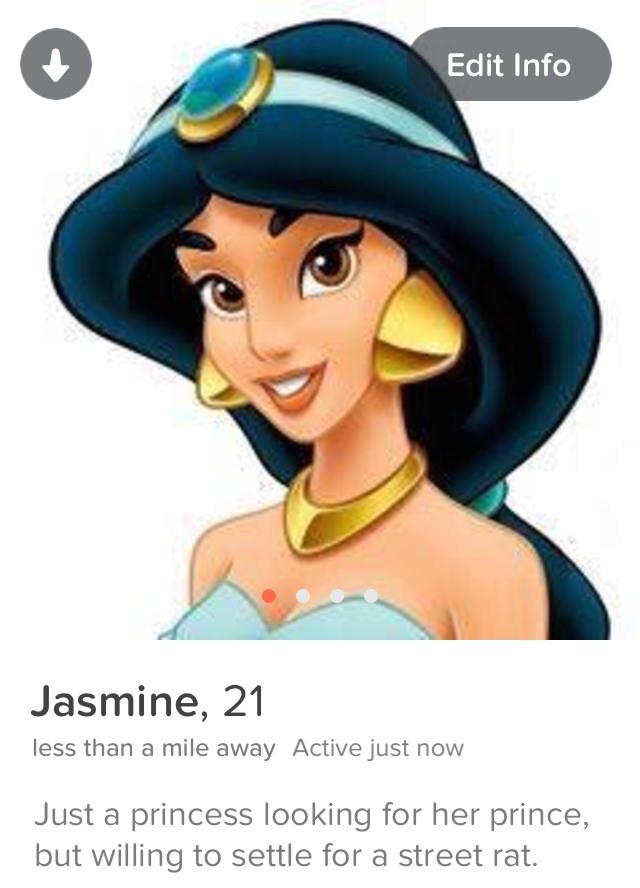 And here's what ended up happening:
In the first hour alone Jasmine racked up almost 100 matches! She's pretty popular apparently.
And then the messages started rolling in...
Some guys were really into the whole thing: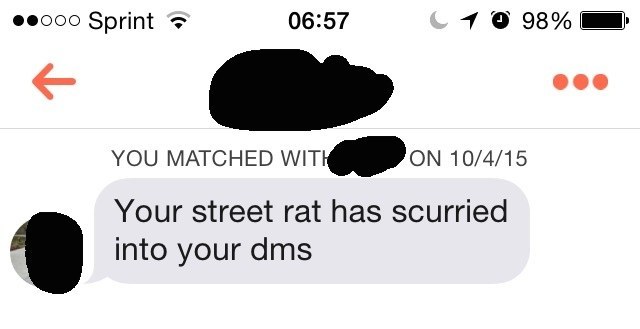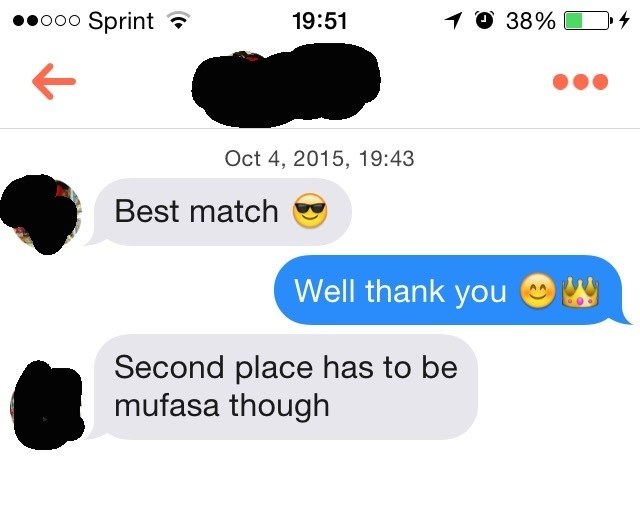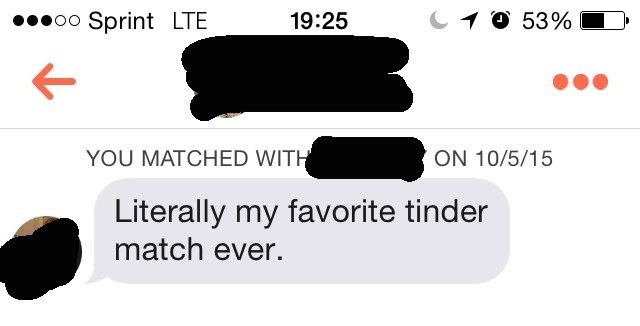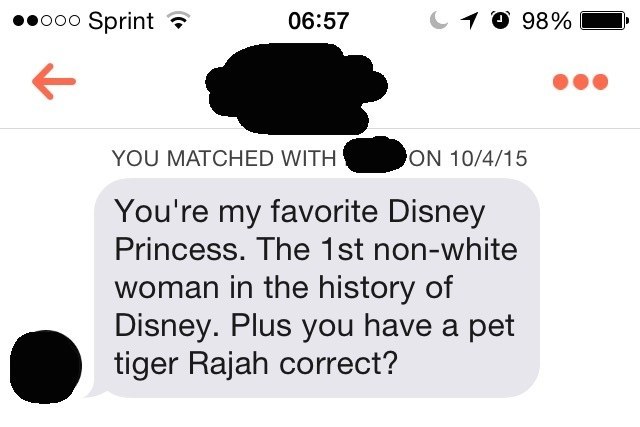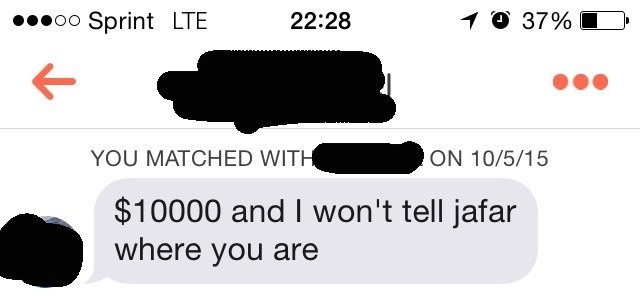 This guy started writing his own story: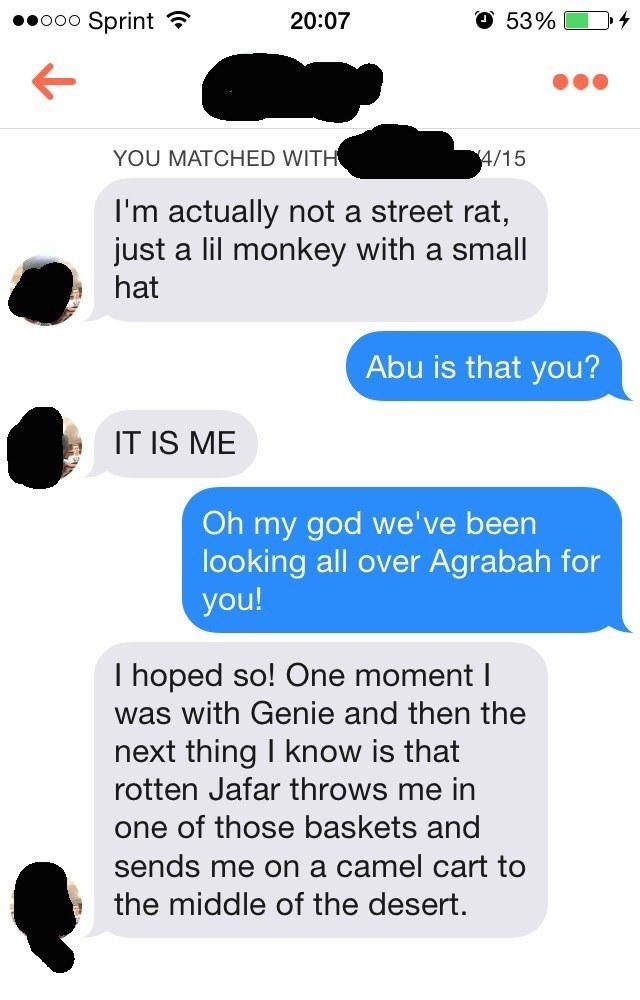 One guy doubted my authenticity: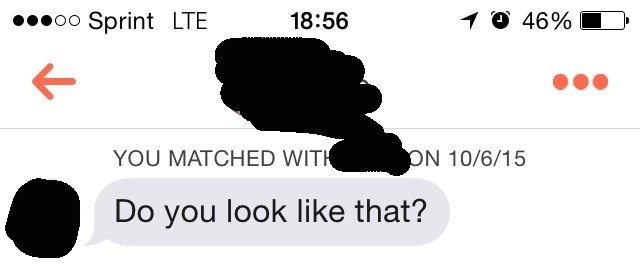 One guy serenaded me: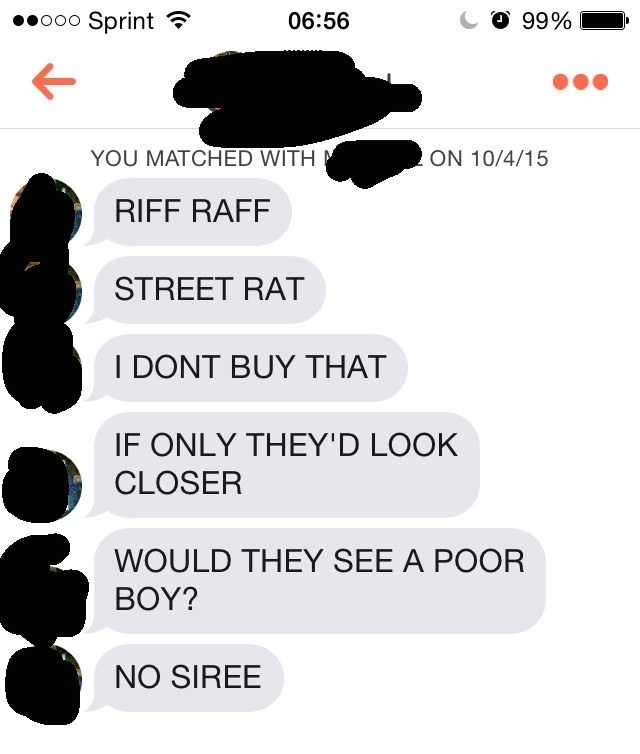 This one started out impolite but warmed up to the idea: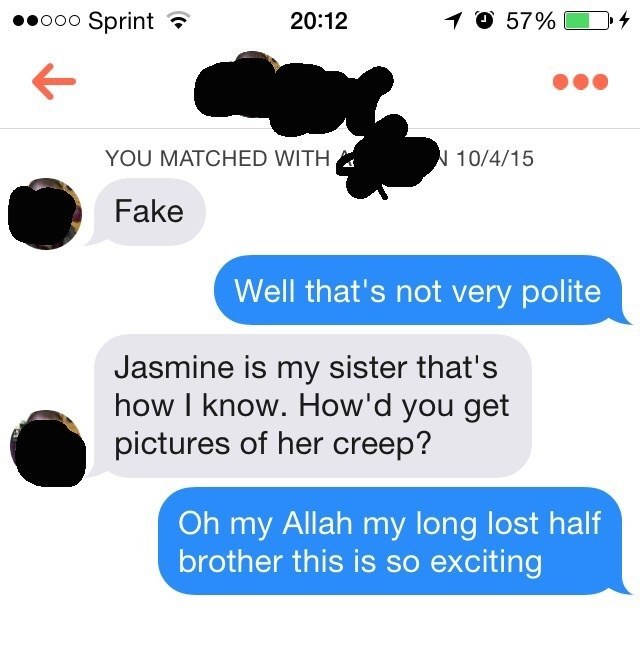 And then there was this guy who was ~really~ into messaging Jasmine: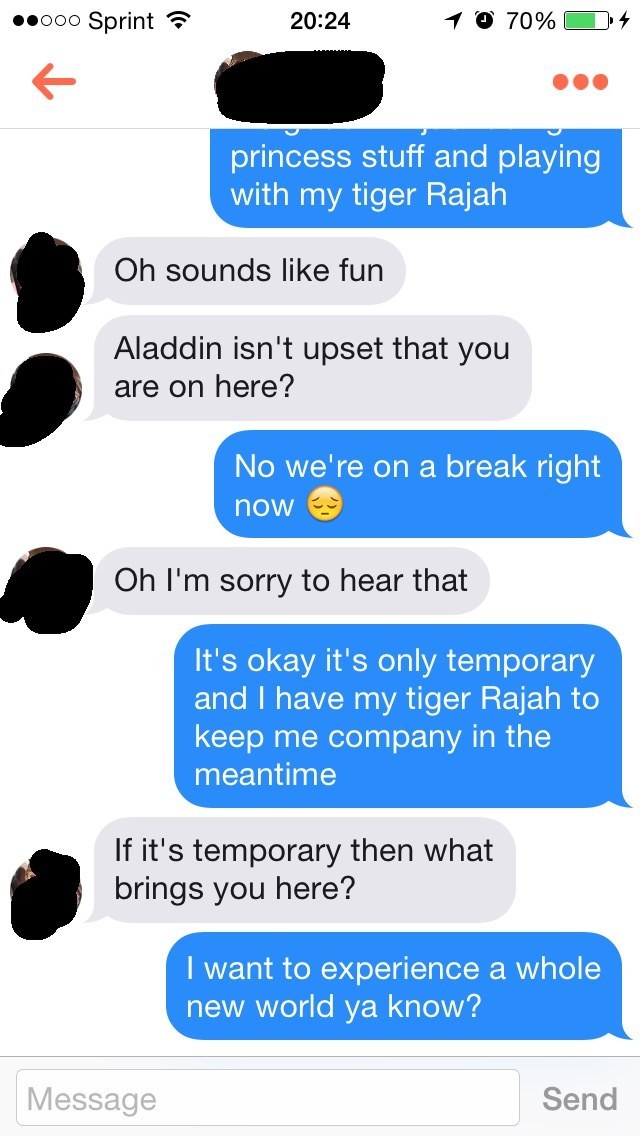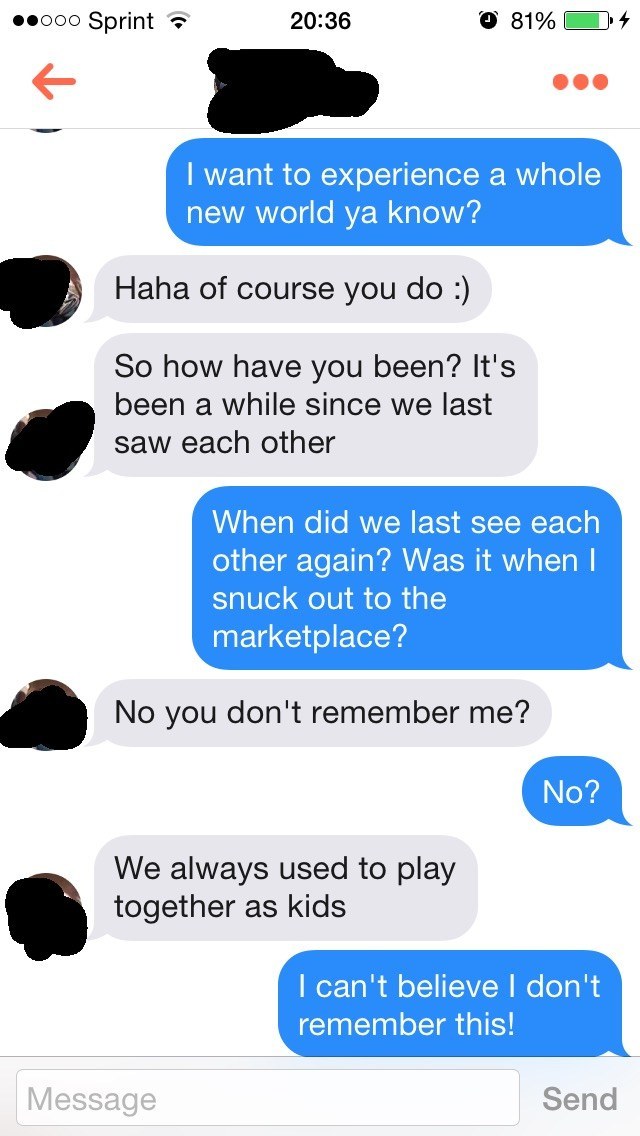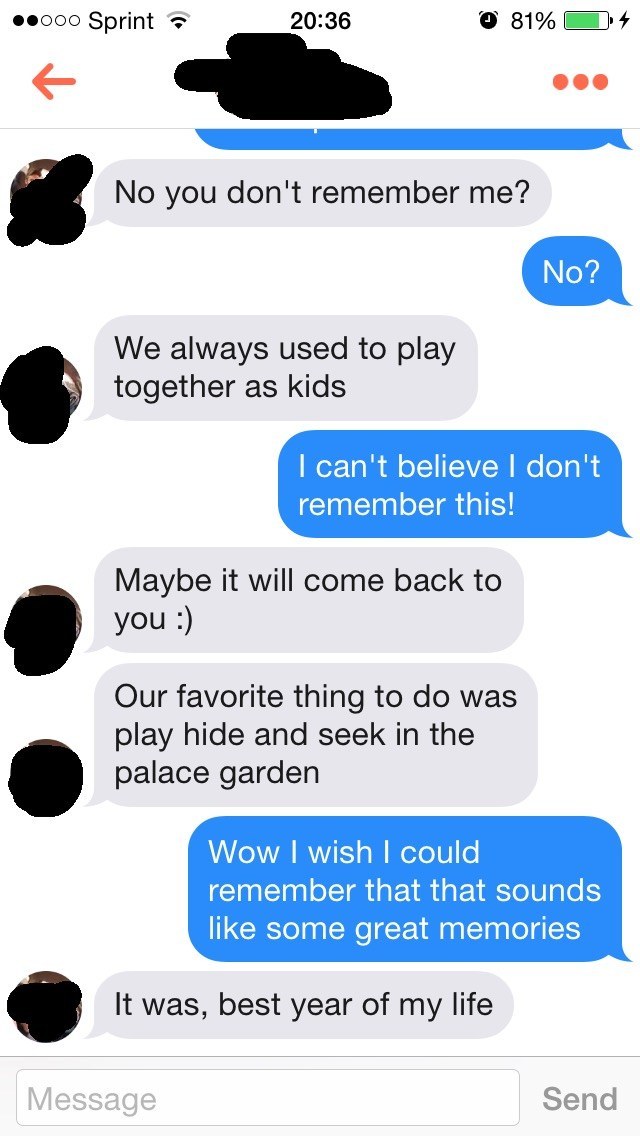 Some guys came up with "Aladdin" themed pick-up lines: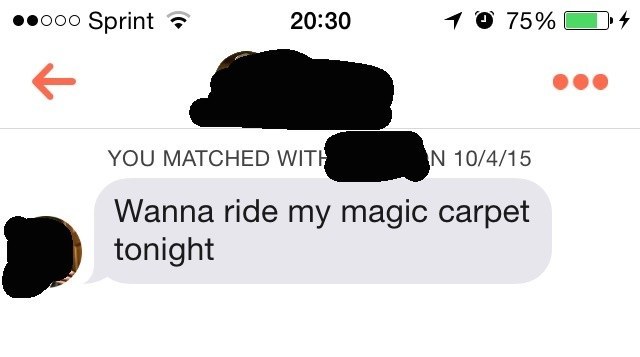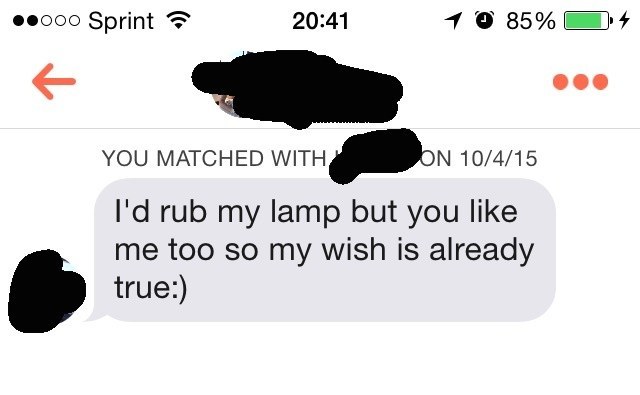 I inspired this guy to be the best Disney self he could be: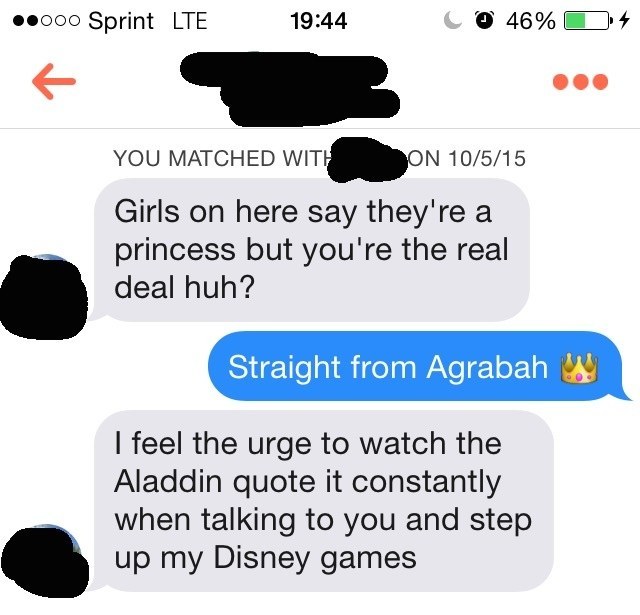 Basically I really had to commit to being ~Jasmine~: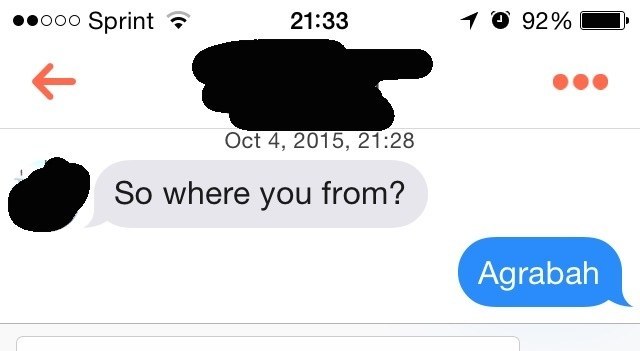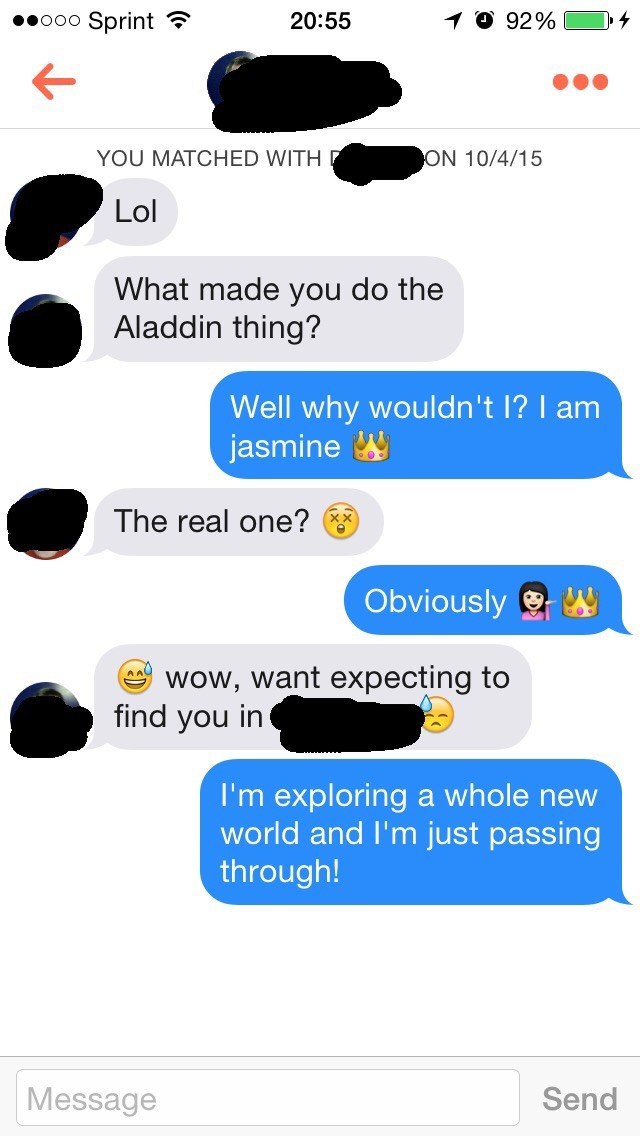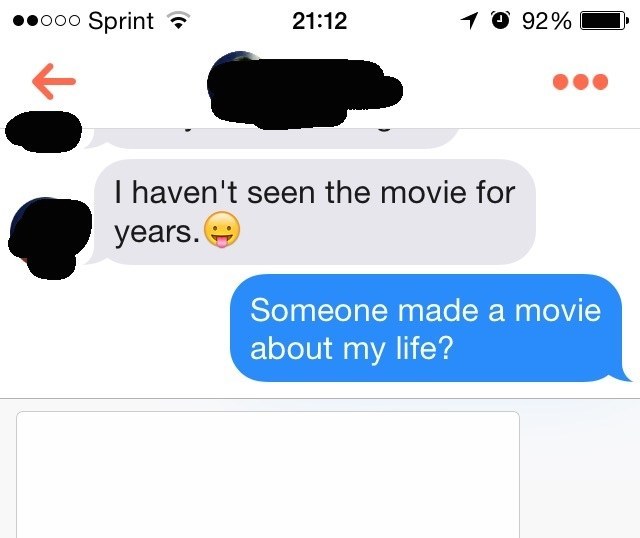 This guy didn't have much self-esteem: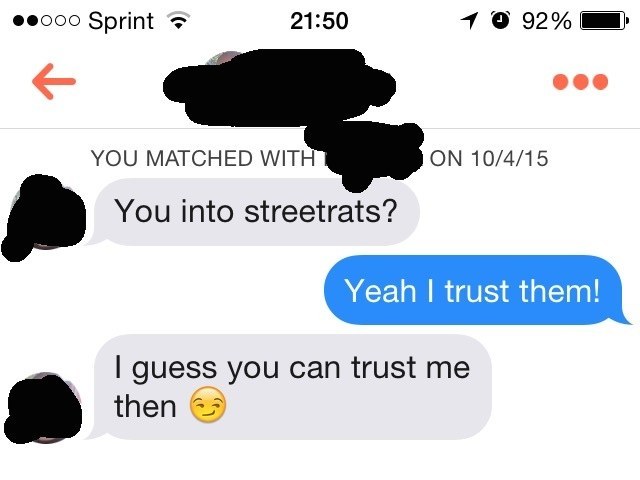 This guy will probably see this article, so "hi Sir, how have you been?"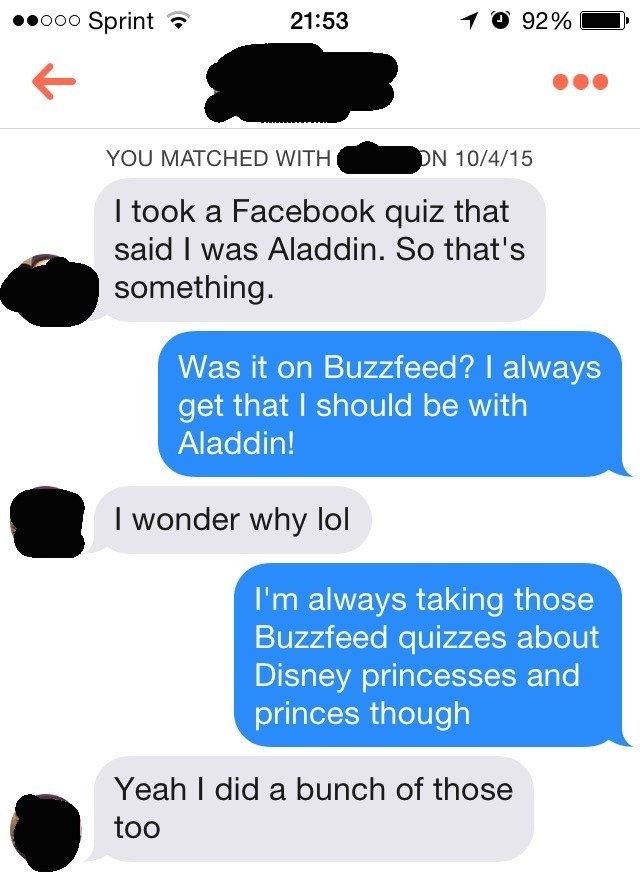 One guy told me he loved me: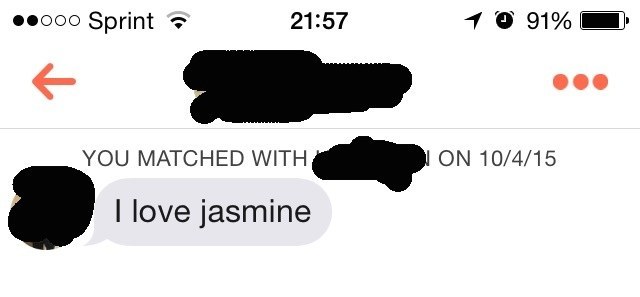 And someone "super liked" us!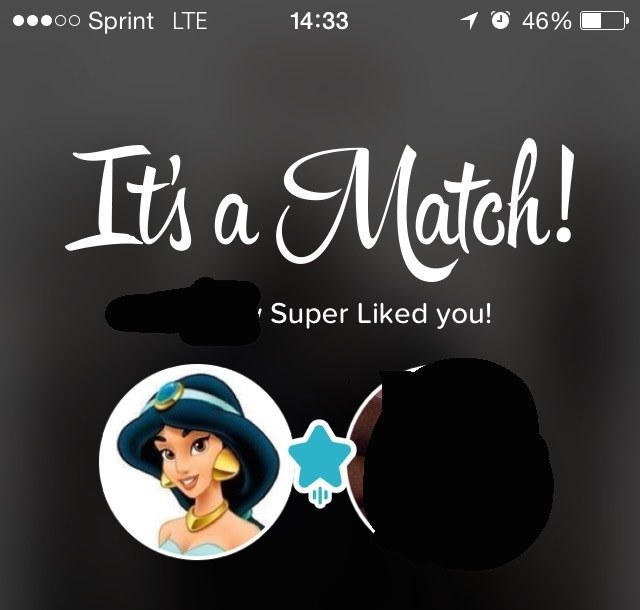 She was even asked out once:

Here are the final stats:
-In 24 hours alone Princess Jasmine had over 200+ matches (and continues to grow daily).
-She received messages from about 60% of the guys that she matched with.
-And she received 3 "super likes" from guys on tinder in one day (very impressive).
Overall, guys were really into it and it was a great experience.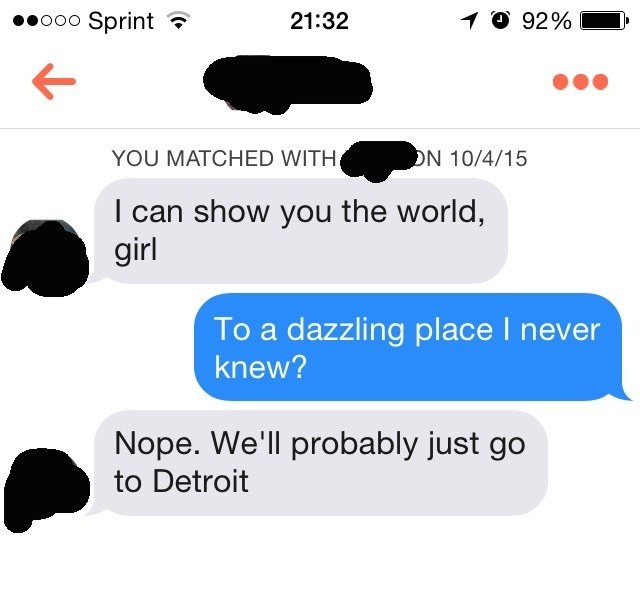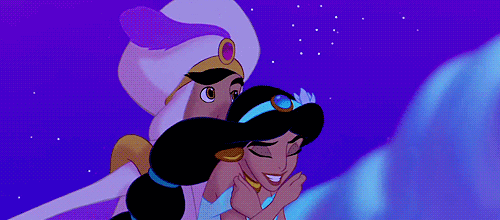 This post was created by a member of BuzzFeed Community, where anyone can post awesome lists and creations.
Learn more
or
post your buzz!
Looks like there are no comments yet.
Be the first to comment!