1.
When he posted this embarrassing throwback photo:
2.
When he shared this ~actually realistic~ drawing:
3.
When he showed his darkly inventive side:
4.
When he made a great Homer Simpson:
5.
When revealed his favorite things in the world and they became our favorites:
6.
When he told us he had "hella foyers" in his home, and we were like, "yes, we believe you":
7.
When he accurately said what every Halloween lover thinks on the daily:
8.
When he made it clear he was the only person to be able to ever be able to pull off this hat:
9.
When he made us realize that salads definitely take themselves too seriously:
11.
Like, come on. How great is this?
12.
When he revealed one of his most eccentric visions:
13.
When he looked like Mary Poppins:
14.
When he was patriotic AF while also being confusing AF:
15.
When he showed that he was thrifty and cared about skin protection:
16.
When he shared that he was a "Mommy's boy" and your heart melted:
17.
When he shared this photo of his *wild* European adventures:
18.
When he was truly grateful and humbled:
19.
And when he was the coolest person on Earth with not one, but two Razor scooters:
Never change, Gubler.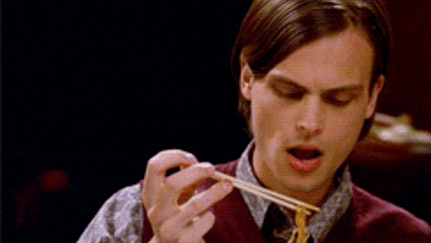 This post was created by a member of BuzzFeed Community, where anyone can post awesome lists and creations.
Learn more
or
post your buzz!