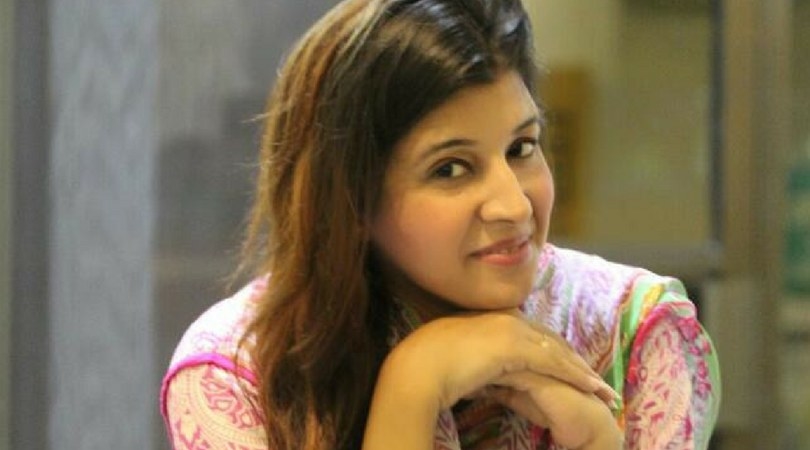 Similar to that is the story of Sadaf Bashir, a young Girl, lives in Islamabad, handicapped by birth has strived for excellence all her life and nothing ever changed her perception for living.
Sadaf went to school and college right after it. To her qualifications, recent is her masters from Fatima Jinnah university. Back in her schooling days, she won a long jump and is a silver medalist, even participated in several sports competition, giving her best shot.
She has done several jobs like previously she pursued her job in government, later she kick-start inordinate employment opportunity in Lahore, for which she speaks of highly. She mentioned that the people were remarkably adequate and extremely hospitable towards her and made her feel no less than them. She is currently employed in a software house as HR executive.
Would you have wanted to kill yourself instead of being disabled? Obviously, not. Life is a beautiful gift and as for living, we must be thankful for whatever is granted to us in anyway, be it disability which is definitely not a usual reflection. In a routine thought disability is declared as failure and dependency towards other people. But, not in the case of Sadaf, she has proven herself to be able to perform tasks better than a lot of people without disabilities.
Sadaf proved everyone's perception wrong of being a burden or dependent to her parents or family by doing everything that a normal human being is able to do, in fact more than that. She has made her parents proud by performing well academically. Now, she even earns for herself and keeps applying for other opportunities too.
Sadaf thinks highly of her father that how ample amount of support he has bestowed to her and never let her feel any lesser than a normal human being that is existing and acted as her motivation through her life phases.
It is a sheer disappointment to see that government has not taken much initiatives or methodologies for disable people so they can roam freely and easily. Unavailability of facilities for them is still a factor that is not paid attention to.
Sadaf who is incapable of functioning her left arm, has achieved so much and is doing wonderfully amazing in her life. She struggled through anything that bothered her living through the life and did not pay attention to people who thought that she is a miserable person due to her disability.
This scientific research tells that, "Human beings are capable of adapting to almost any situation, finding satisfaction in the smaller things they can achieve, and deriving happiness from their relationships with family and friends, even in the absence of other triumphs."
Impairment of natural occurrence to the body is not a sin but ignorance and prejudice have given naturalism a wrong perception and society thinks of impairment as a disease that aggravates.
Yes, there are certain limitations or restrictions to the body as per the disabilities but that do not mean a person should stop living; In fact, the body is habitual of performing tasks that way. The happiness of a person (in case of impairment) is shattered from them but, with every hurdle that Sadaf has ever came across, only made her come out even stronger.
Sadaf under the influence tried to get her arm fixed by operation which did not get successful resulted negatively, it often pains and the skin is somehow affected too. The arm did not grow to be normal, which Sadaf says sometimes troubles her but even with that, Sadaf did not stop progressing in her life.
This, small inspiring story from Sadaf is that we can all look up to; there must be thousands of stories that can influence a person to strive for betterment. Even the smallest of impact is still an impact, be it in any means and coverage. Nothing ever stopped Sadaf to aim higher and she still is encouraging of helping people discovering the same feature as of her.
The problems that disabled people normally face, is a challenge that comes there way every time they try to be happy. For that scenario, Sadaf has overlooked the disability problem and is a determined social activist, initiated to guide, promote, and feature the impaired people of her society.
Sadaf Bashir recently Joined Usman Awan and started her career as an activist to initiate the guideline and support for the handicapped in Pakistan by whatever means she is able to help, she will be guiding through her efforts. Usman Awan who is already working as a social activist for Cultural, religious and Moral values of Pakistan revealed the fact that none of the problems were being solved in regard to impaired people existing and its really inspiring that Sadaf took this positive initiative to help disable persons to achieve their life goals and become successful in all walks of Life.
In Pakistan, disabled people face problems like that of education (they hold themselves back in educating themselves by staying home in order to not face people's judgement), marriages which is the basic issue and other things that involve disabled people problems, Sadaf would want to aware them with each step. Not because she experiences it herself but because of the betterment.
The prejudice that disabled people are unable to perform the tasks as per the requirements should be ceased. The issue should get the limelight it deserves and instead of all the disheartening talks that a society pays to disabled people should be prevented. For we in world, are existing to serve a better cause.
This post was created by a member of BuzzFeed Community, where anyone can post awesome lists and creations.
Learn more
or
post your buzz!