No doubt you've seen ads everywhere promoting micellar water. And while it may sound like a refreshing drink from some quaint French town (it does originate in France however), it's actually the dream product lazy beauty girls everywhere have been dreaming of.
Micellar water is literally water with micelles (small balls of cleansing oils) mixed in. And these micelles cleanse, tone and moisturize in one fell swoop - without drying and damaging alcohol or other stripping agents. It looks just like water but has a more luxurious texture.
An emerging product in the US (our friends across the pond have had it for a while), micellar water comes in many price points from brands you already own like Simple, Garnier, Lancome and more.
But is it for everyone? Probably not. Micellar alone won't cut it for removing your 7 layer cake face. And your waterproof mascara maybe micellar water proof as well (Garnier does make a waterproof formula). And super oily or acne prone skin types may not have the same results. But with formulas starting at $8, its worth a try. Thinking about jumping on this trend, here are some highly rated micellar waters on Amazon.
Garnier SkinActive Micellar All-in-1 Cleanser and Waterproof Makeup Remover, 13.5 Fluid Ounce

Bioderma Sensibio H2O Micelle Solution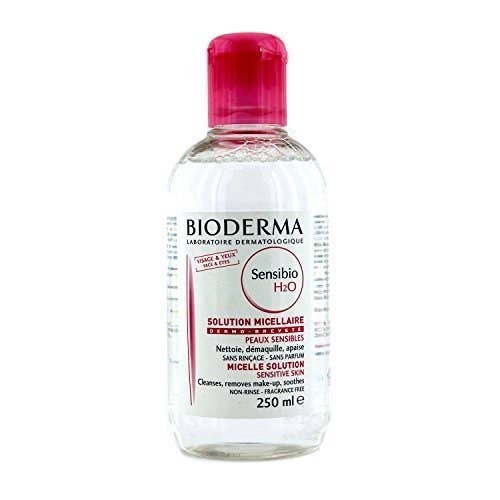 Simple Makeup Remover Wipes, Micellar