Do You Have Any Holiday Traditions With Your Chosen Family?
Your chosen family is the group of people who you choose to play a significant role in your life.
There are many different reasons why you might not be with your immediate family during the holiday season. But hey, that's why you have a chosen family.
There's a lot you can do with your chosen family, but the holidays are a ~special~ time to do things together.
For example, maybe you and your chosen family choose to dress up in costume for your potluck dinner.
Or maybe you all defy winter conventions and eat and drink tropical/summertime foods.
Maybe your chosen fam has a Christmas movie marathon, where you all pile onto a giant couch to watch and be close to one another.
Or maybe, since your chosen fam is composed of mixed religious identities, you actually celebrate Christmahannukwanzadan.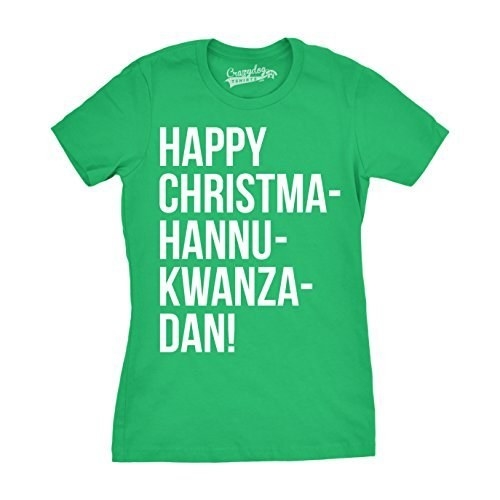 Maybe your chosen fam has its annual scavenger hunt, where the winner gets to choose who gets which gifts.
So, tell us all about the awesome and unique holiday traditions you have with your chosen family.
Feel free to be as detailed as possible. For example, who makes up your chosen family? What is the tradition and how'd it get started? When do you take part in these festivities? And of course, why do you love it so damn much?!