Summer: hot weather, shorts, swimming... also, BEARS. Sure, you can call their antics cute, but this June bears have been the absolute worst.
1.
They've crashed parties.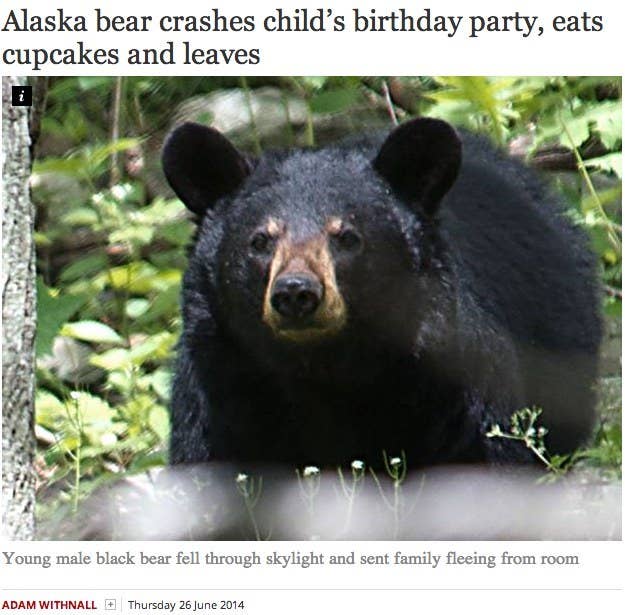 2.
They've ruined Canada for EVERYONE.
3.
They've shopped at Wal-Mart.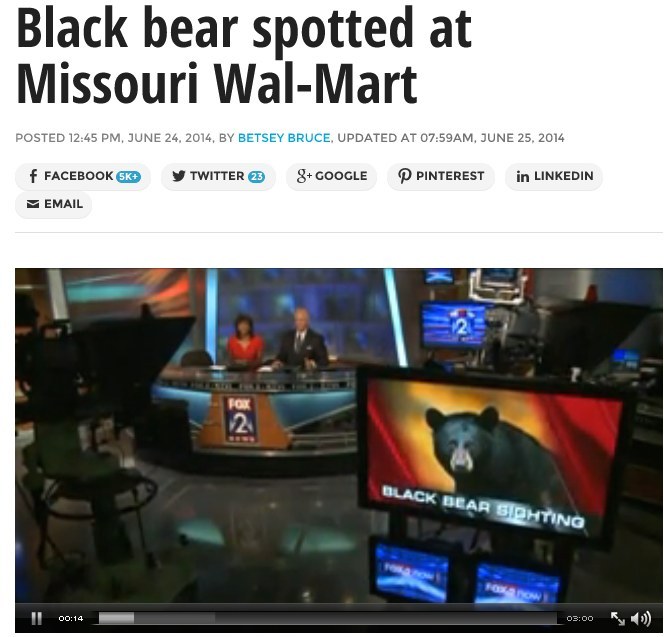 4.
They've failed to take a subtle hint.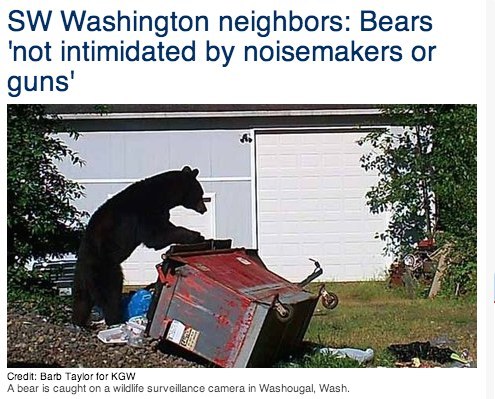 6.
They've trespassed.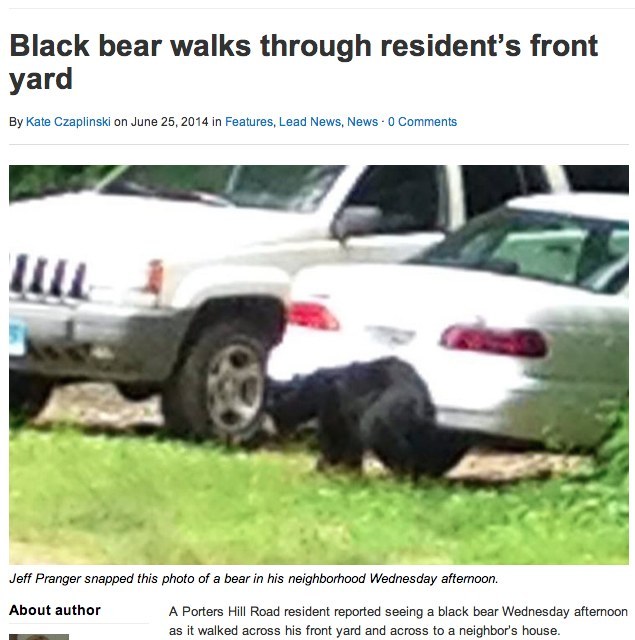 7.
Actually, they've done a lot of trespassing.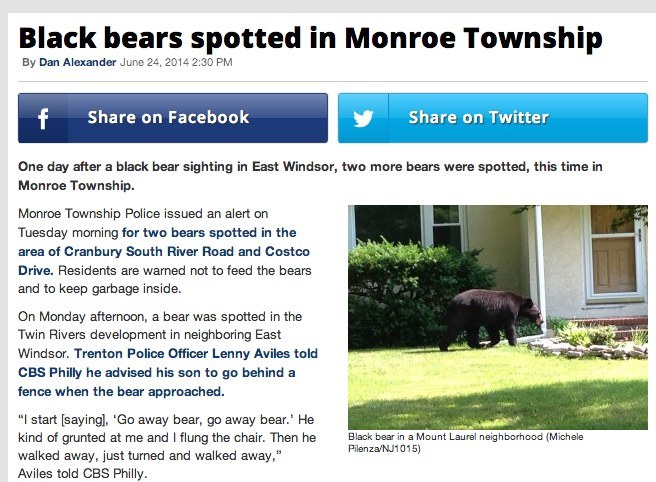 9.
They've bullied children.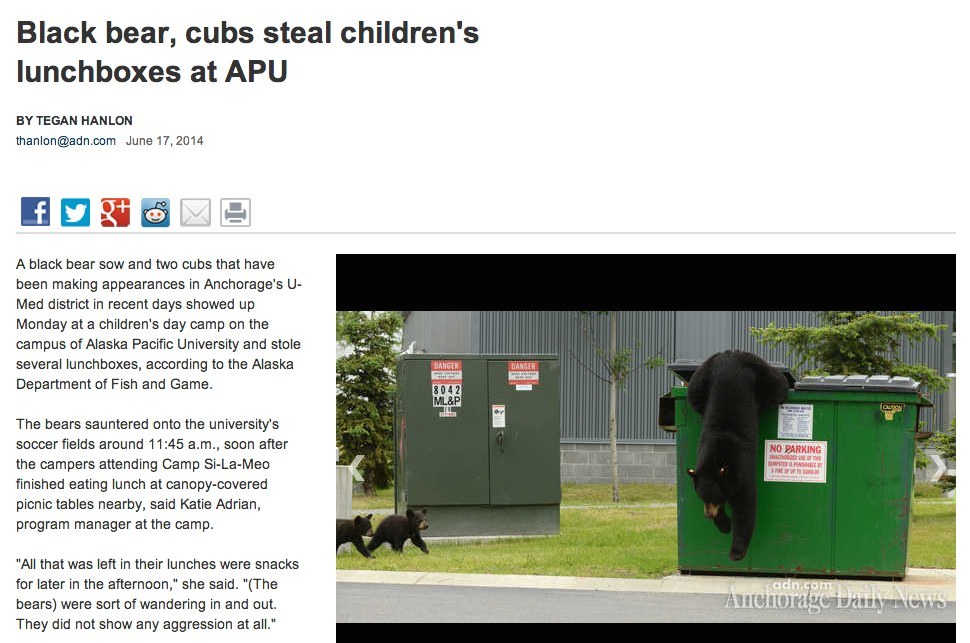 Well, at least they know how to have fun?