Art Books (Monet, Van Gogh, Matisse)

The Lover by Marguerite Duras

Some mystery witchcraft book

Fangirl by Rainbow Rowell

The God of Small Things by Arundhati Roy

The Essential Marcus Aurelious

The Wild Iris by Louise Gluck

The Hobbit by J.R.R Tolkien

Seven Years in Tiber by Heinrich Harrer

Slouching towards Bethlehem by Joan Didion
Which Badass Female Historic Figure Are You?
Jane Austen (/ˈdʒeɪn ˈɒstɪn/; 16 December 1775 – 18 July 1817) was an English novelist known primarily for her six major novels, which interpret, critique and comment upon the British landed gentry at the end of the 18th century. Austen's plots often explore the dependence of women on marriage in the pursuit of favourable social standing and economic security. Her works critique the novels of sensibility of the second half of the 18th century and are part of the transition to 19th-century literary realism.Jane Austen's use of biting irony, along with her realism and social commentary, have earned her great and historical importance to critics and scholars.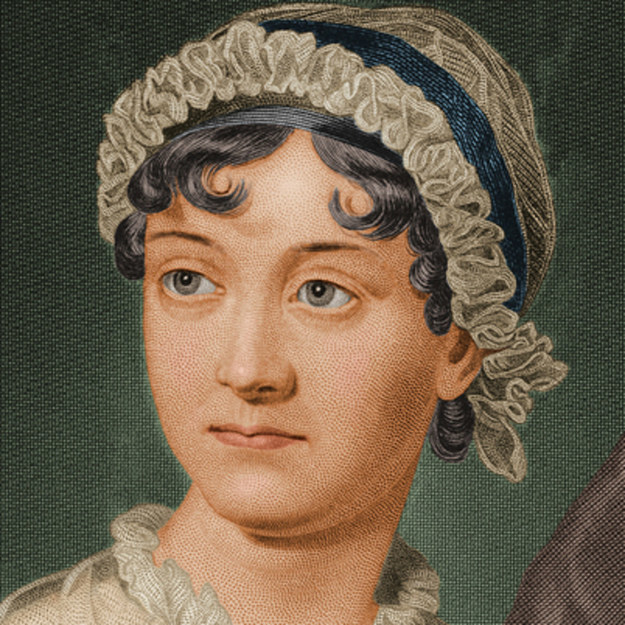 Adeline Virginia Woolf (née Stephen; 25 January 1882 – 28 March 1941) was an English writer who is considered one of the foremost modernists of the twentieth century, and a pioneer in the use of stream of consciousness as a narrative device. Born in an affluent household in Kensington, London, she attended the King's College London and was acquainted with the early reformers of women's higher education.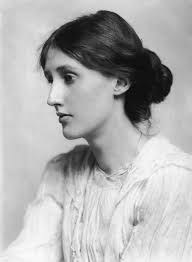 Amelia Mary Earhart (/ˈɛərhɑːrt/, born July 24, 1897; disappeared July 2, 1937) was an American aviation pioneer and author.[1][Note 1] Earhart was the first female aviator to fly solo across the Atlantic Ocean.[3][Note 2] She received the U.S. Distinguished Flying Cross for this accomplishment.[5] She set many other records,[2] wrote best-selling books about her flying experiences and was instrumental in the formation of The Ninety-Nines, an organization for female pilots.[6] In 1935, Earhart became a visiting faculty member at Purdue University as an advisor to aeronautical engineering and a career counselor to women students. She was also a member of the National Woman's Party and an early supporter of the Equal Rights Amendment.[7][8]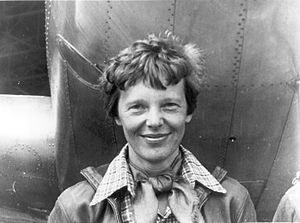 Angela Anaïs Juana Antolina Rosa Edelmira Nin y Culmell (February 21, 1903 – January 14, 1977), known professionally as Anaïs Nin, /ɑːnəiːs niːn/[1] was an American essayist and diarist. Born to Cuban parents in France, Nin was the daughter of composer Joaquín Nin and Rosa Culmell, a classically-trained singer. Nin spent some time in Spain and Cuba, but lived most of her life in the United States, where she became an established author.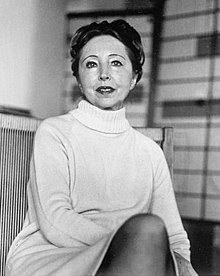 Marie Skłodowska Curie (/ˈkjʊri, kjʊˈriː/;[3] French: [kyʁi]; Polish: [kʲiˈri]; 7 November 1867 – 4 July 1934; born Maria Salomea Skłodowska; [ˈmarja salɔˈmɛa skwɔˈdɔfska]) was a Polish and naturalized-French physicist and chemist who conducted pioneering research on radioactivity. She was the first woman to win a Nobel Prize, the first person and only woman to win twice, the only person to win a Nobel Prize in two different sciences, and was part of the Curie family legacy of five Nobel Prizes. She was also the first woman to become a professor at the University of Paris, and in 1995 became the first woman to be entombed on her own merits in the Panthéon in Paris.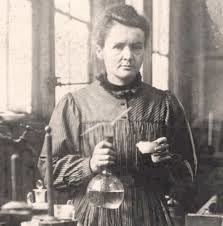 Helen Adams Keller (June 27, 1880 – June 1, 1968) was an American author, political activist, and lecturer. She was the first deaf-blind person to earn a bachelor of arts degree. The story of how Keller's teacher, Anne Sullivan, broke through the isolation imposed by a near complete lack of language, allowing the girl to blossom as she learned to communicate, has become widely known through the dramatic depictions of the play and film The Miracle Worker. Her birthplace in West Tuscumbia, Alabama, is now a museum[1] and sponsors an annual "Helen Keller Day". Her birthday on June 27 is commemorated as Helen Keller Day in the U.S. state of Pennsylvania and was authorized at the federal level by presidential proclamation by President Jimmy Carter in 1980, the 100th anniversary of her birth.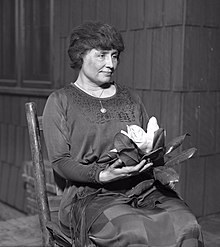 Nefertari, also known as Nefertari Meritmut, was an Egyptian queen and the first of the Great Royal Wives (or principal wives) of Ramesses the Great.[1] Nefertari means 'beautiful companion' and Meritmut means 'Beloved of [the goddess] Mut'. She is one of the best known Egyptian queens, next to Cleopatra, Nefertiti, and Hatshepsut. She was highly educated and able to both read and write hieroglyphs, a very rare skill at the time. She used these skills in her diplomatic work, corresponding with other prominent royals of the time. Her lavishly decorated tomb, QV66, is one of the largest and most spectacular in the Valley of the Queens. Ramesses also constructed a temple for her at Abu Simbel next to his colossal monument there.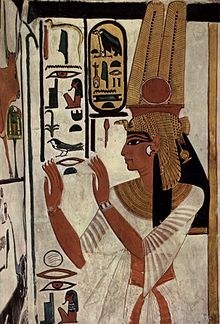 Sappho (/ˈsæfoʊ/; Aeolic Greek Ψάπφω, Psappho [psápːʰɔː]; c. 630 – c. 570 BC) was an archaic Greek poet from the island of Lesbos.[a] Sappho wrote lyric poetry and is best known for her poems about love and women. Most of Sappho's poetry is now lost, and what is extant has survived only in fragmentary form, except for one complete poem – the "Ode to Aphrodite". As well as lyric poetry, ancient commentators claimed that Sappho wrote elegiac and iambic poetry. Three epigrams attributed to Sappho are extant, but these are actually Hellenistic imitations of Sappho's style. Little is known of Sappho's life. She was from a wealthy family from Lesbos, though the names of both of her parents are uncertain. Ancient sources say that she had three brothers; the names of two of them are mentioned in the Brothers Poem discovered in 2014. She was exiled to Sicily around 600 BC, and may have continued to work until around 570. Later legends surrounding Sappho's love for the ferryman Phaon and her death are unreliable. Sappho was a prolific poet, probably composing around 10,000 lines. Her poetry was well-known and greatly admired through much of antiquity, and she was among the canon of nine lyric poets most highly esteemed by scholars of Hellenistic Alexandria. Today, most of Sappho's poetry is lost, but it is still considered extraordinary, and her works have continued to influence other writers up until the modern day. Beyond her poetry, she is well known as a symbol of love and desire between women.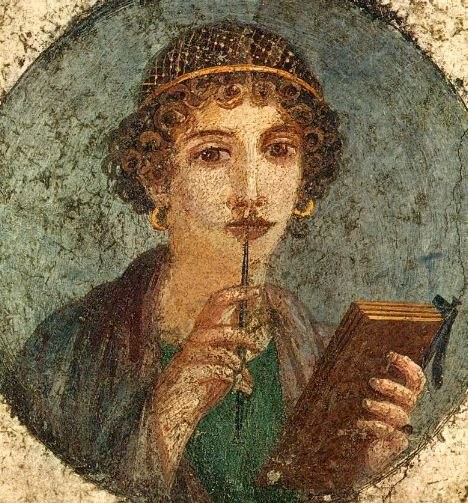 Cleopatra VII Philopator (Greek: Κλεοπάτρα Φιλοπάτωρ; 69[1] – August 12, 30 BC[2]), known to history simply as Cleopatra, was the last active ruler of the Ptolemaic Kingdom of Egypt, briefly survived as pharaoh by her son Caesarion. After her reign, Egypt became a province of the recently established Roman Empire. Cleopatra was a member of the Ptolemaic dynasty, a Greek family of Macedonian origin[3] that ruled Egypt after Alexander the Great's death during the Hellenistic period. The Ptolemies spoke Greek[4] throughout their dynasty, and refused to speak Late Egyptian, which is the reason that Greek as well as Egyptian were used on official court documents such as the Rosetta Stone.[5] By contrast, Cleopatra did learn to speak Egyptian[6] and represented herself as the reincarnation of the Egyptian goddess Isis.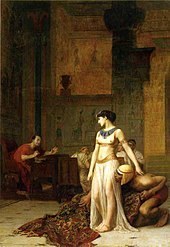 Joan of Arc is considered a national heroine of France. She was captured and burned to death by the English.
Emily Dickinson was an American poet.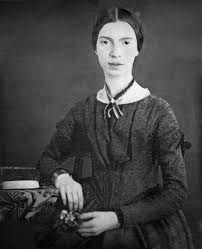 You got:

Simone de Beauvoir
Simone de Beauvoir was a French writer, intellectual, existentialist philosopher, political activist, feminist and social theorist.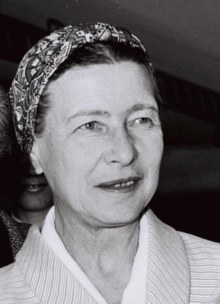 Frida Kahlo de Rivera was a Mexican painter, who mostly painted self-portraits.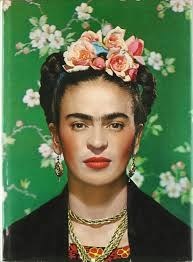 Anyte of Tegea was a female poet listed by Antipater of Thessalonica as one of the Nine Earthly Muses.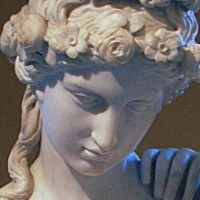 This post was created by a member of BuzzFeed Community, where anyone can post awesome lists and creations.
Learn more
or
post your buzz!