Waterparks.
In January they released their EP Cluster through Equal Vision Records, then Alternative Press did a segment on what one should know about this band before they "blow up." In a matter of just a few months, the band has gone from, "check out these cute newbies!" to THE LEAD SINGER IS ON THE COVER OF ONE OF THE TWO WARPED TOUR 2016 EDITIONS FOR AP MAGAZINE. It's a pretty big shift for the group, but very much deserved.
The band is playing the Cyclops stage all summer on Warped, and based off my chat with them, they seem to be loving it. (Although I'm sure they're not loving the sunburns). In our interview, Awsten and Otto talk about staying true to the band's vision, they address Geoff's potential drinking problem, and they also go on a seemingly endless rant about building towel castles at Wal-Mart.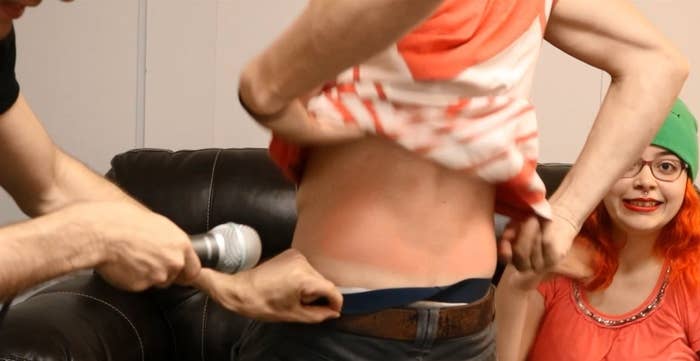 Watch the full interview below to see what the guys had to say to the viewers and any potential aliens watching!
This post was created by a member of BuzzFeed Community, where anyone can post awesome lists and creations.
Learn more
or
post your buzz!