Nominees for the 2015 APMAs' Best Song and Music Video, Set It Off, have indeed been setting it off. The band is touring with a great bunch this summer, all across the States on the Vans Warped Tour. Now, whether they're performing their APMAs-nominated single "Why Worry" or another song off Duality such as "Bad Guy", the group is killing every set.
I caught the band's set a few hours after the interview (circa 8:20 PM) and it was incredible. The way the group moves the crowd--and at such late hours of the day, when everyone is already tired of Warped Tour-ing for roughly 9 hours--is something one has to experience for themselves. Whether Zach is makin' it rain guitar picks, or Cody is throwing himself into the crowd... the show is non-stop fun and crowd-involvement. (P.S. Make sure you're not sitting down, because you'll be called out from onstage!)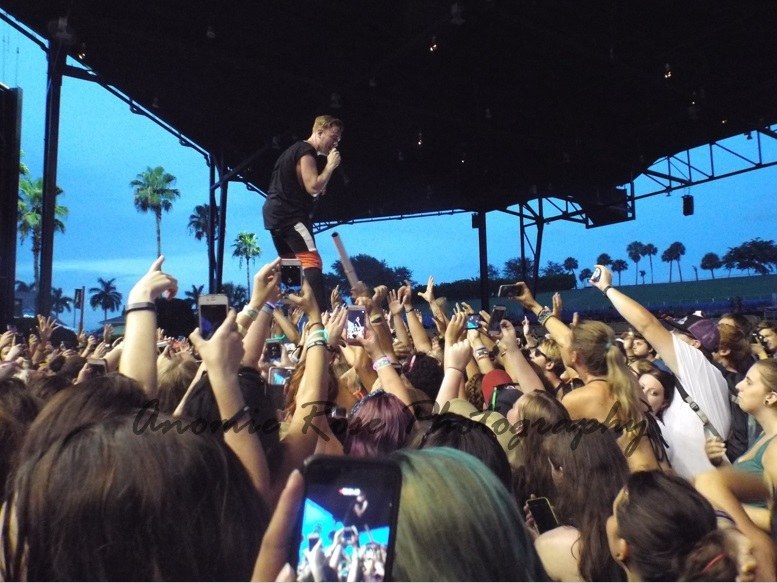 In the interview Cody explains how sometimes the band opens the show, sometimes they close the show... You never can really know what you'll be doing at Warped Tour until the day of! The spontaneity of Warped Tour is what keeps them stimulated and engaged. Then after the inquisitive questions, the group played "Superlatives: Band Edition!" In this game, I would give them a category such as "Most Likely To Be Arrested at Wal-Mart" and the band would tell me which one of them best fit the category!
If you want to know which member is most likely to live alone and adopt six cats... watch the full interview below!
This post was created by a member of BuzzFeed Community, where anyone can post awesome lists and creations.
Learn more
or
post your buzz!