We Followed A Marine Animal Trainer For A Day
Under the sea. Darling, it's better, down where it's wetter — take it from me!
by
,
The Shedd Aquarium in Chicago is probably the nicest aquarium in the Midwest, maybe the entire country.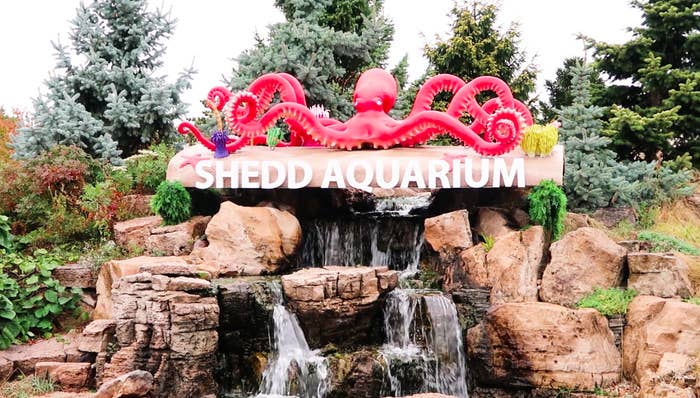 This is Jen and Steven, and they got to play trainer for a day with a super cool behind-the-scenes look at the aquarium, including getting up close and personal with otters and penguins.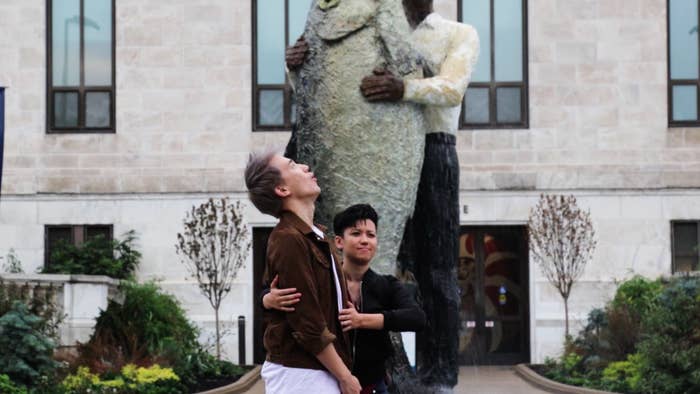 Trainer Michael Pratt was kind enough to lead them around the aquarium, starting with the marine mammal kitchen where the staff prepare the animals' meals.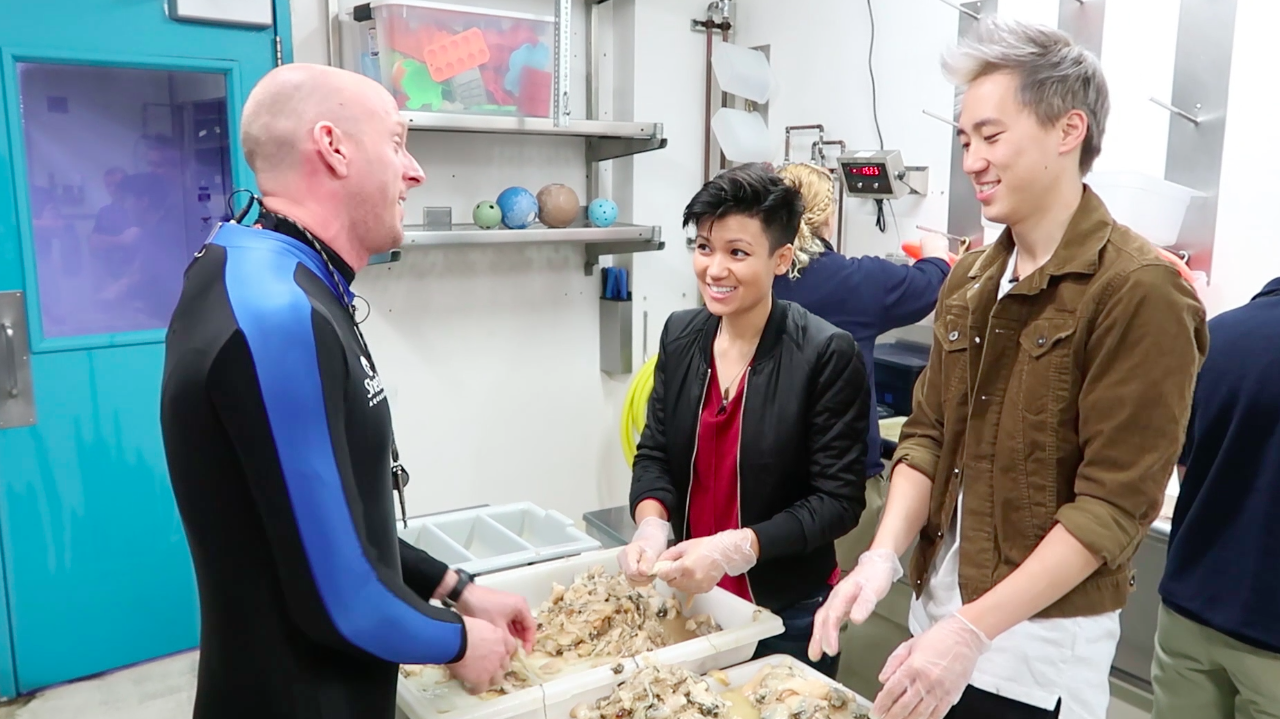 Did you know it costs the same to feed an adult sea otter as it does to feed an adult beluga whale? Yep.
After sorting through some clam for the sea otters, it was time to meet the penguins, who immediately began vocalizing to let themselves be known in front of the newbies.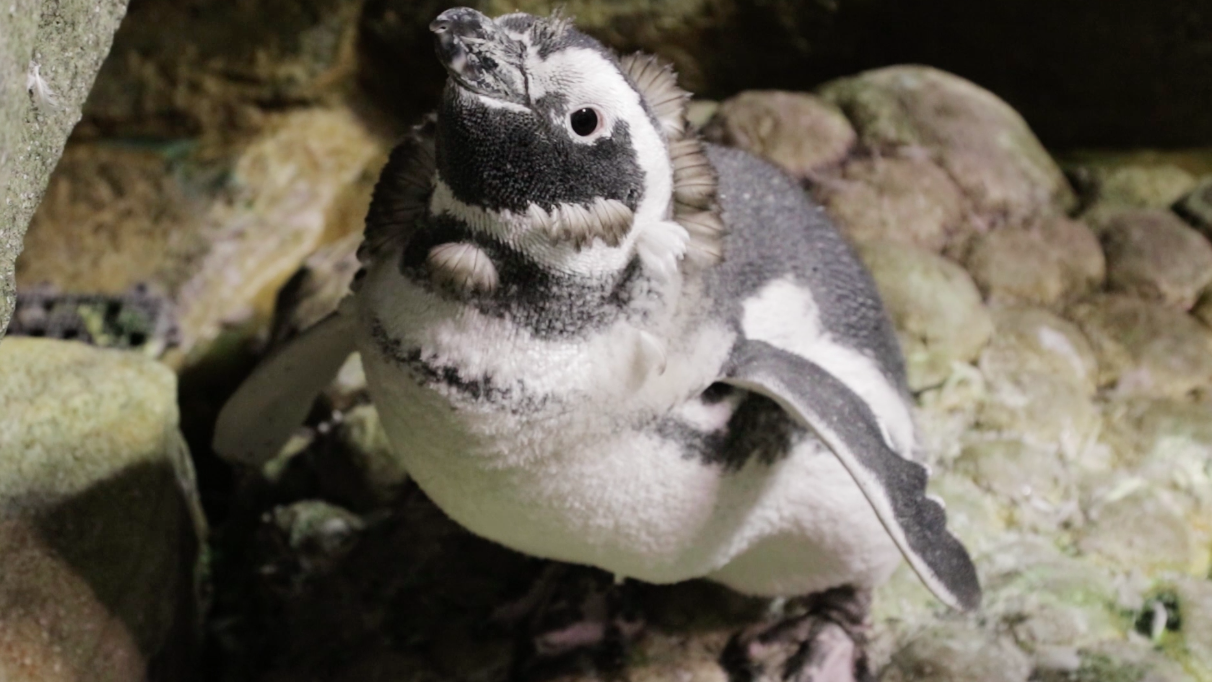 Jen and Steven also got to meet Cookie, a very important penguin at the Shedd Aquarium who is turning 30 years old this year, and just recently had cataract surgery.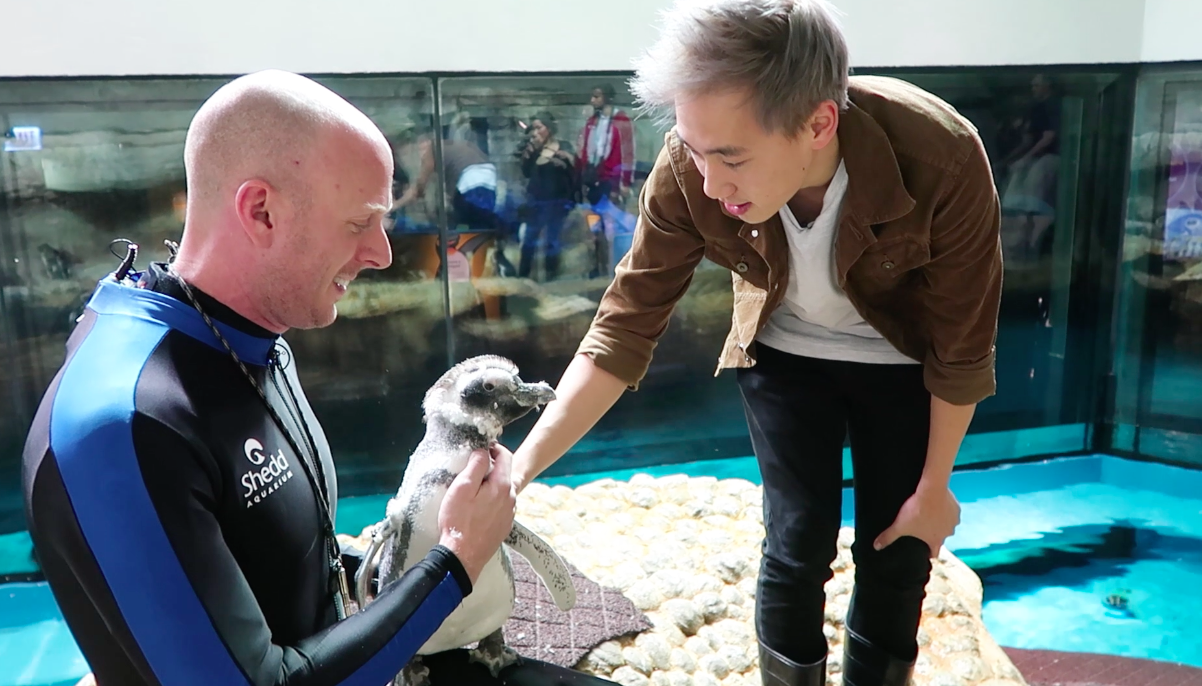 After hanging with the penguins, it was time to play with the otters. Steven put some food in a toy ball and let the youngest otter at Shedd Aquarium work for her food in the most adorable way.
Did you know sea otters have the densest fur of any sea animal? Unlike most marine mammals they don't have a thick layer of blubber to keep them warm.
After their aquarium tour (which Jen described as the coolest fucking thing they could have done), they realized just how much the staff loves the animals that they work with.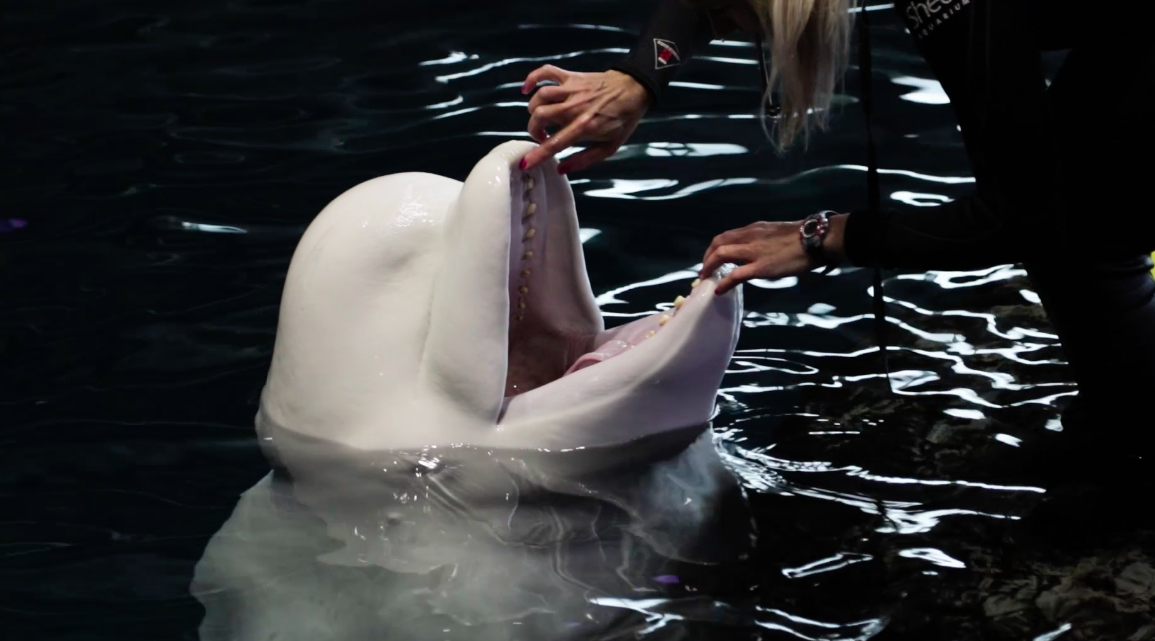 The Shedd Aquarium is also working to increase their conservation efforts by trying to use their research to foster better rescue and rehabilitation of sick or orphaned animals.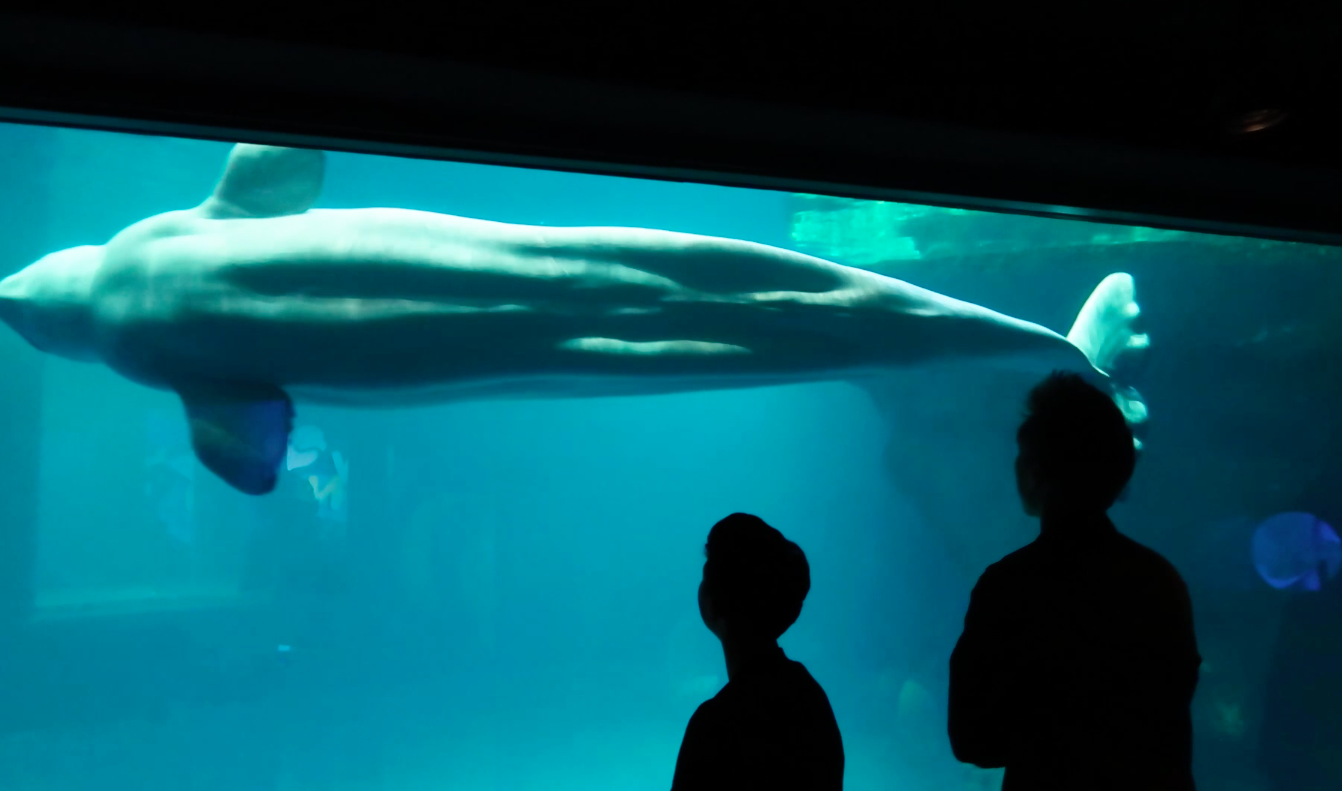 Did you know you could also be a trainer for a day? You, too, can throw on a pair of black rubber boots and get to follow a trainer around for four hours.