Dude, You Can Actually Rent These Entire Islands On Airbnb
What up, good life.
Lounging beachside on a tropical island? That's a good vacation. Lounging beachside on a tropical island THAT IS ALL YOURS? That's a GREAT vacation. And it's actually a real thing you can do — you don't even have to be completely loaded. 1. Bird Island, Placencia, Belize: This island is actually inside a small coral reef. That means that the surrounding waters are totally protected — and the snorkeling and fishing is apparently INSANE. The cottage is super cute, too.
To get there: The island's just 20 minutes away from the village of Placencia, and the host will set you up with transportation there and back.
Rent it here for $350 a night for 4 people ($88 per person).
2. This unnamed island near Ottowa, Canada:
The lakeside cottage on this island is legit over 100 years old. It's renovated now, but it's still got lots of its original oldschool charm. It comes with a wood-burning stove, a treehouse, a swimming dock, and more — and the owners even provide kayaks, canoes, a sail boat, and a row boat.
To get there: The owners will send you detailed instructions once you decide to rent. But a quick summary is that it takes about 90 minutes to get there from central Ottowa, including a ten-minute canoe ride.
Rent it here for $162 a night for 6 people ($27 per person whaaaaat).
3. Tahiti Island, Granada, Nicaragua: Yes, that is a private pool. On a private island. The rental was also just renovated, so it has a fully-furnished kitchen for cooking, a fully-furnished terrace for eating and chilling, and even cable and A/C.
To get there: Contact the host, who will arrange everything.
Rent the whole thing here for $205 a night for 10 people ($21 per person OMG).
4. Tropical Island Cove, Golfito, Costa Rica Let's begin with the fact that this island is in the tropical paradise that is Costa Rica (southern CR, to be specific). Add the fact that there are howler monkeys hanging around, a straight-up jungle to explore, and even a pizza oven, and you're just golden.
To get there: Once you've confirmed your booking, the host will arrange your transit from Golfito, the nearest town, to the island itself.
Rent it here for $225 a night for 4 people ($57 per person).
5. Ilha Grande, Angra dos Reis, Brazil: Located two hours from Rio, this beautiful island has two houses, which are connected by a drawbridge (shown in the middle photo). The houses also come with a staff, who will prepare your meals and cocktails, as well as hammocks and canoes and more. Note: There's a seven-night minimum stay.
To get there: The host will help you get a boat from the mainland harbor, Portogalo. It's a 15-minute ride.
Book it here for $909 a night for 14 people ($65 per person).
6. Hideaway Caye, Placenia, Stann Creek, Belize
Just gonna throw it out there that this would be an amazing couples retreat. The owners actually live on the island, so they'll be there during your stay — but otherwise, you're the only guests. The rental comes with kayaks, snorkeling gear, and fishing gear, and there's a bar and restaurant on the island (it's also open to the public).
To get there: The owners will pick you up and drop you off at the closest port, Hopkins Village.
Book it here for $225 a night for 2 people ($113 per person).
7. Kakula Breeze, Port Vila, Shefa Province, Vanuatu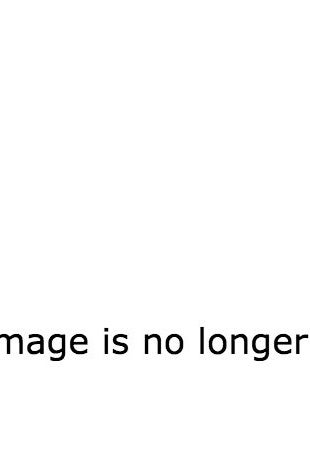 Not only does this island come with that crystal-clear aqua water, it also comes with seven full-time staff members who are devoted to you and your crew. They cook three delicious farm-to-table meals each day (which aren't included in the fee), offer massages, set up excursions, and more.
To get there: The hosts will arrange transit for you, there and back. Basically, you fly into Port Vila airport, go to the town of Kakula (about one hour), and then take a ten-minute boat ride to your island.
Book it here for $1500 a night for 12 people ($125 a person).
Ridiculous, right?