As a travel editor, I've been to a fair amount of places around the world — and Costa Rica is hands down, by far, one of my favorites.
1. It has some of the most beautiful beaches ever.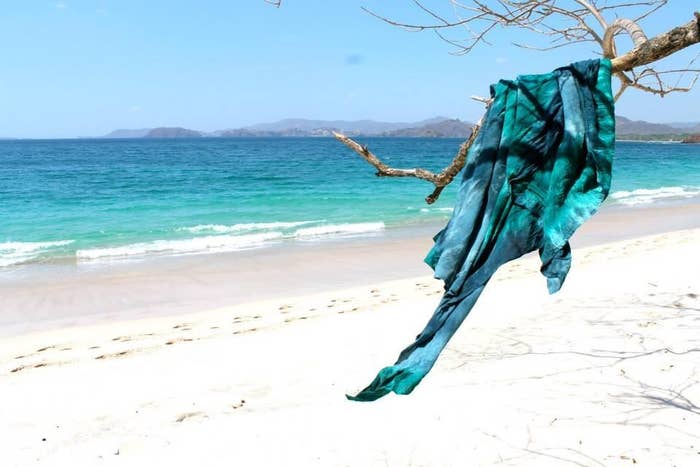 2. And it also has beautiful cloud forests ...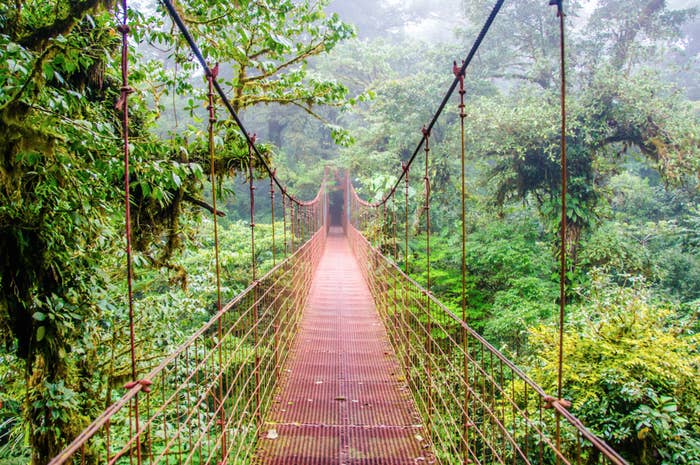 3. ... and rainforests, too.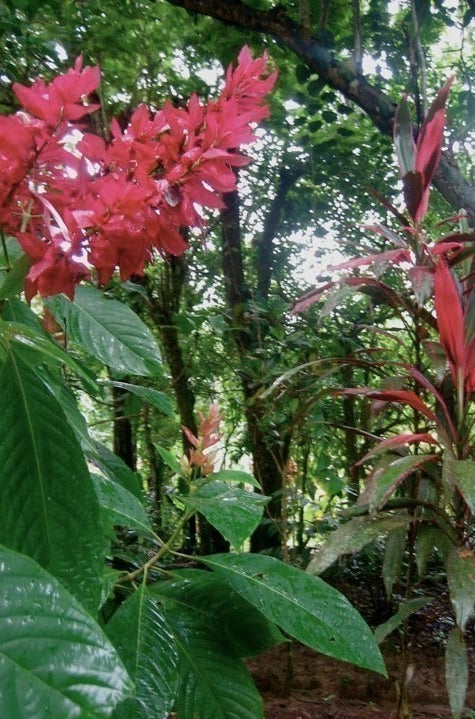 While there are rainforests in Monteverde, there are also many on the Caribbean side. When I went the first time, I stayed in Monteverde and then moved on to Manzanillo, a super chill little rainforest town. I actually liked Manzanillo better because it was super remote and I'm into that, but I still recommend hitting up Monteverde for the experience.
4. Its motto, "pura vida," which is Spanish for "pure life," will speak to your soul.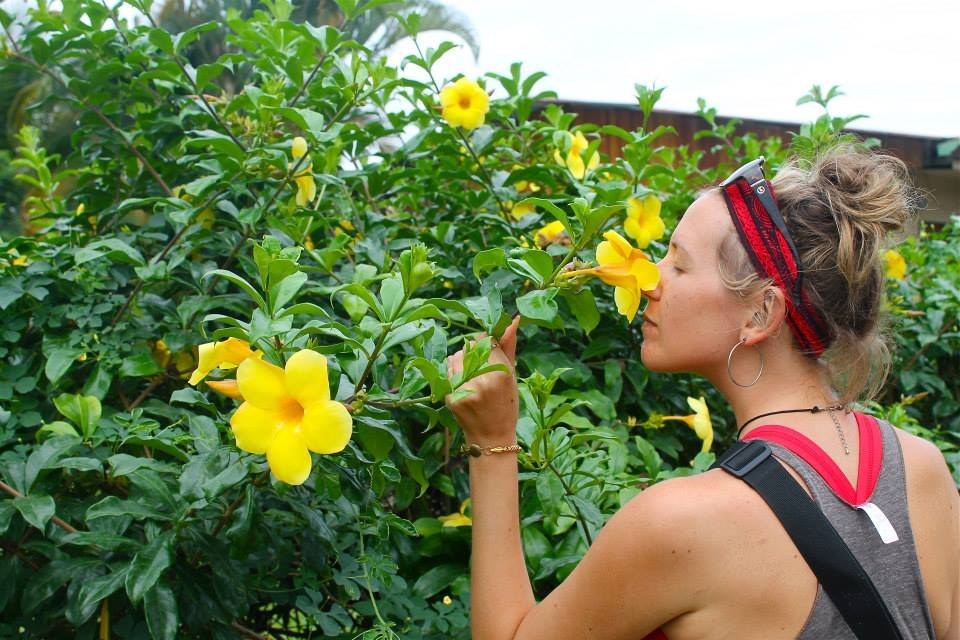 5. Especially because the locals — called Ticos — truly embrace the pura vida lifestyle.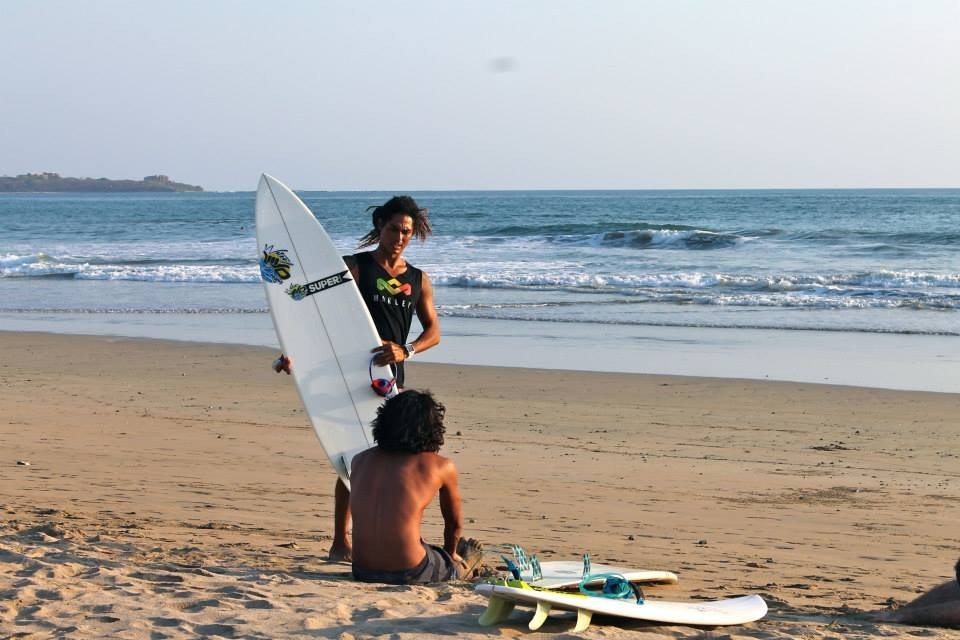 6. In the less-touristy towns, it's easy to feel like you've stepped back in time.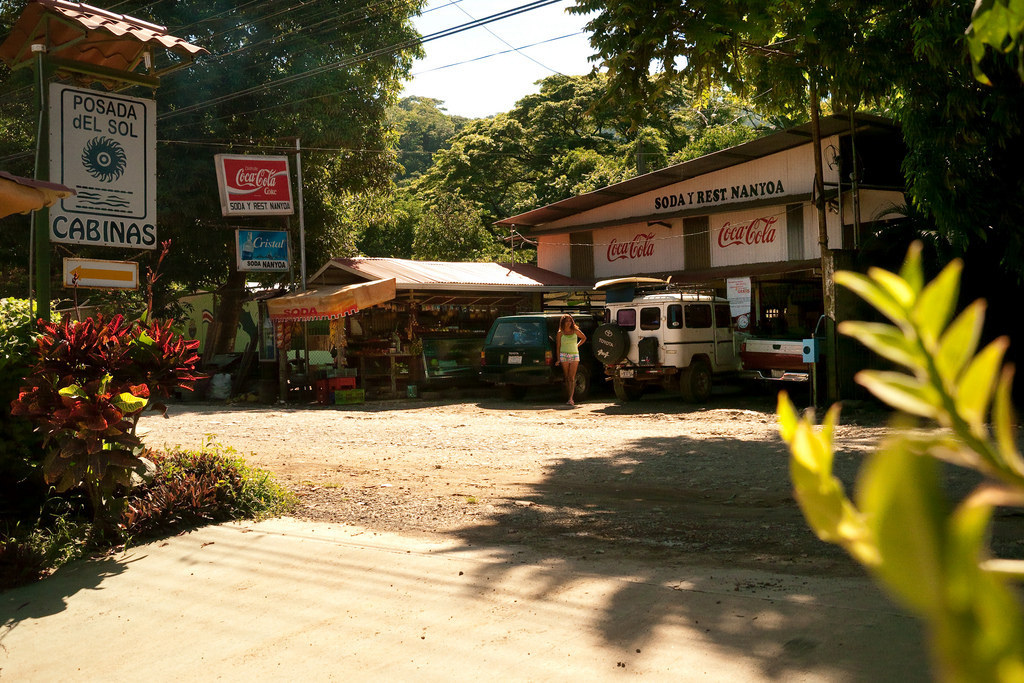 7. There is a sloth sanctuary. Yes, a sloth sanctuary.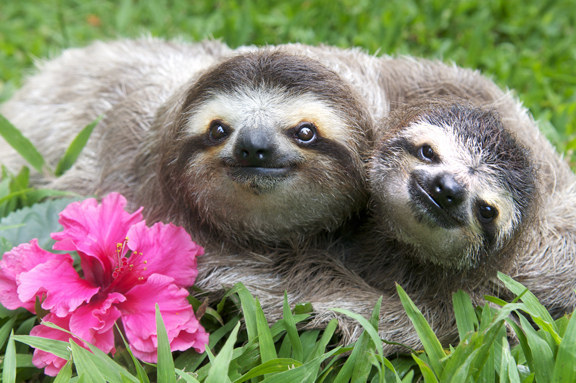 8. And there are howler monkeys!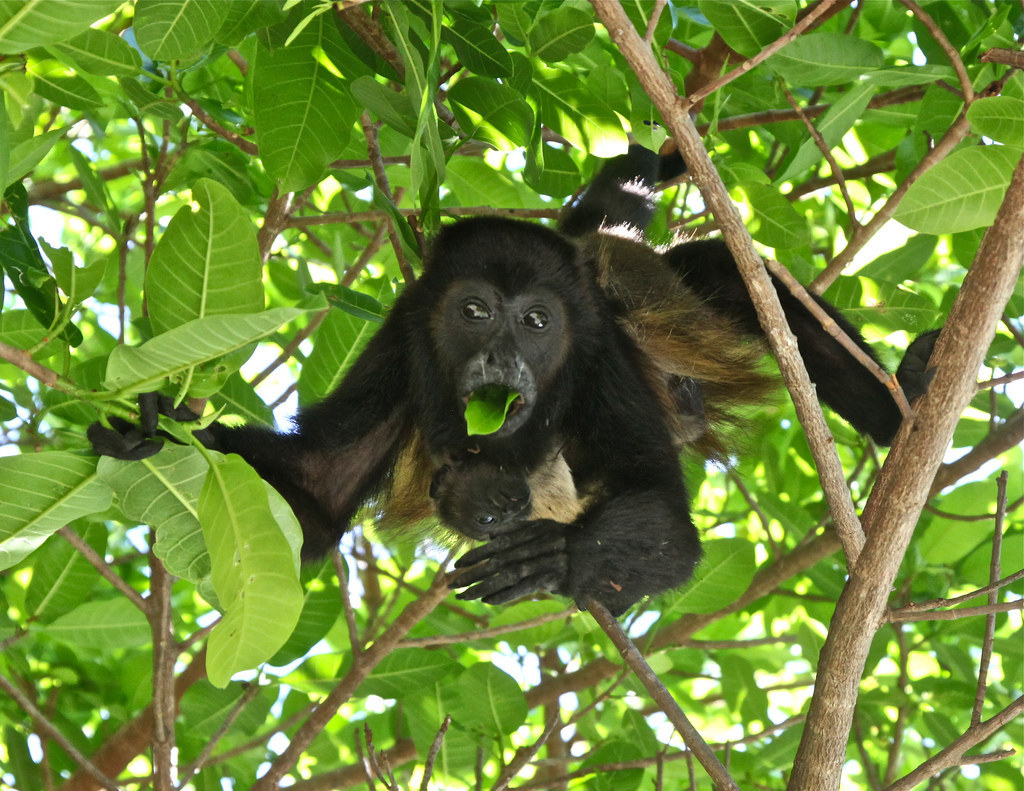 9. The roads, though full of borderline dangerous twists and turns, are stunning.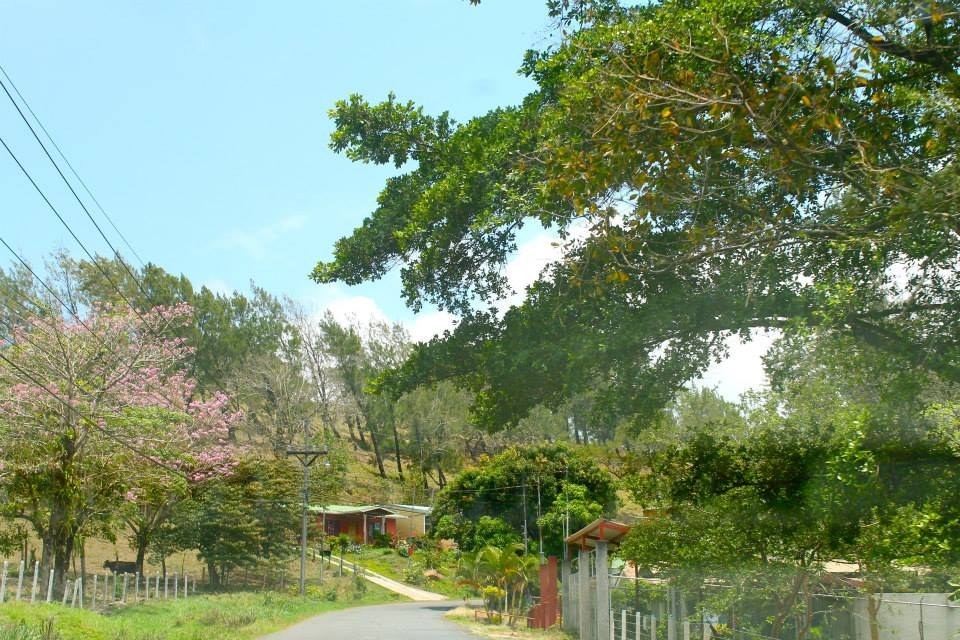 10. The sunsets are unreal.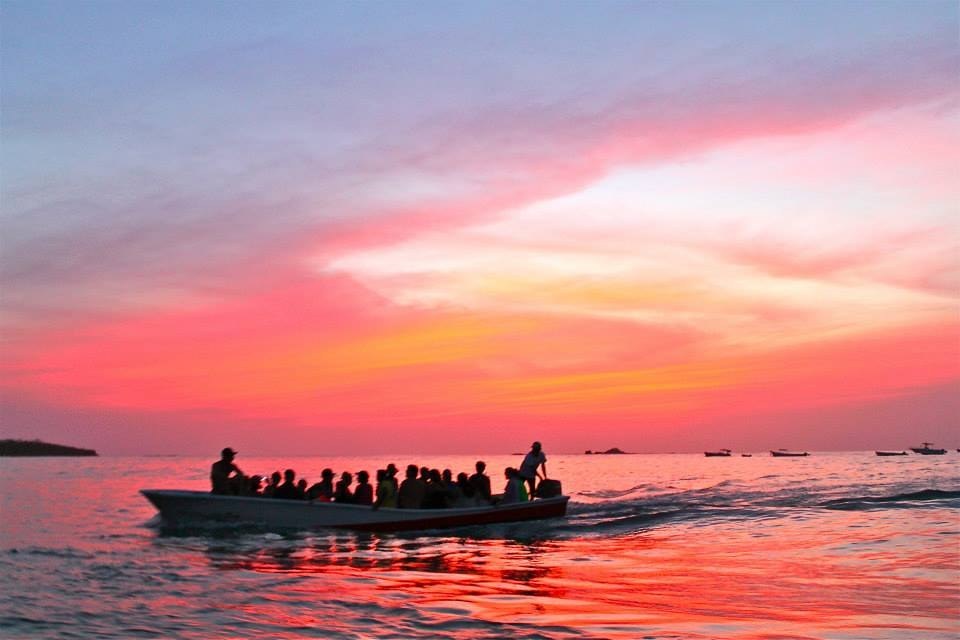 11. I repeat: unreal.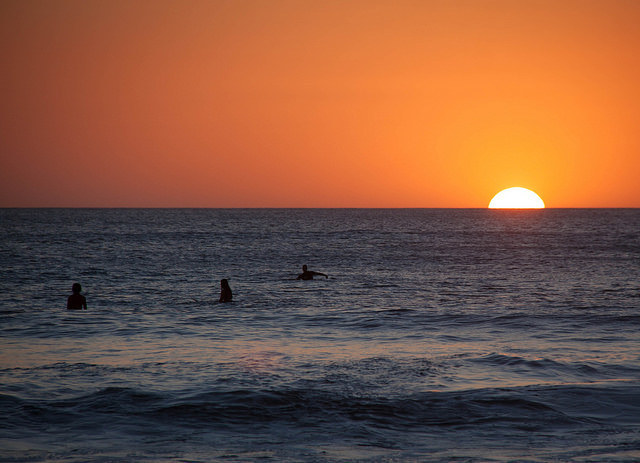 12. And the sunrises, if you can actually wake up for them, are #worthit, too.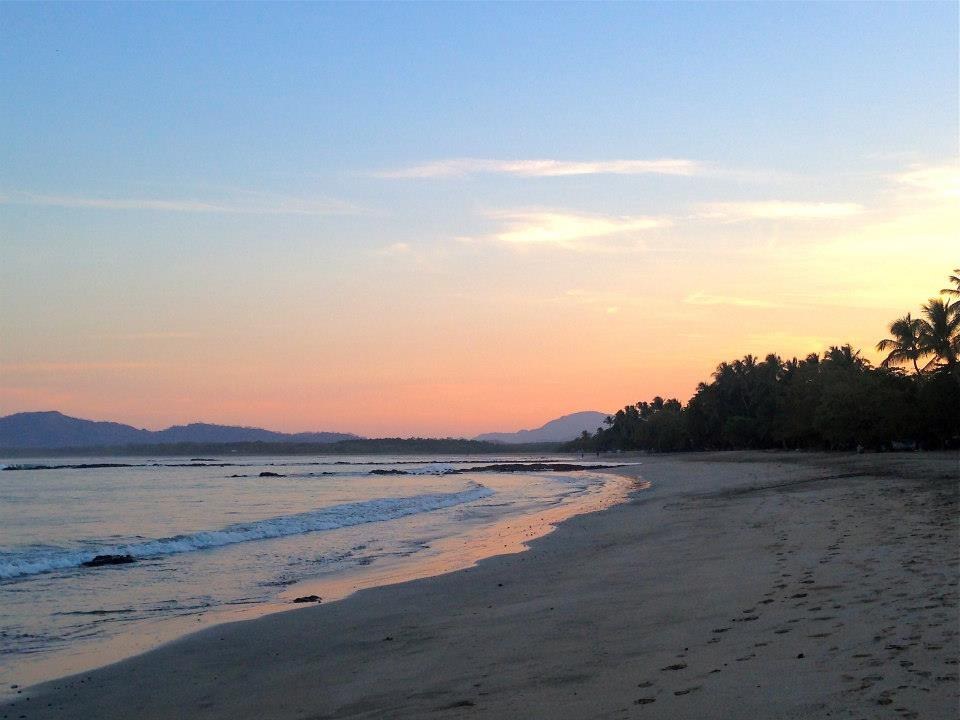 13. There are beautiful bogenvelia bushes everywhere you look.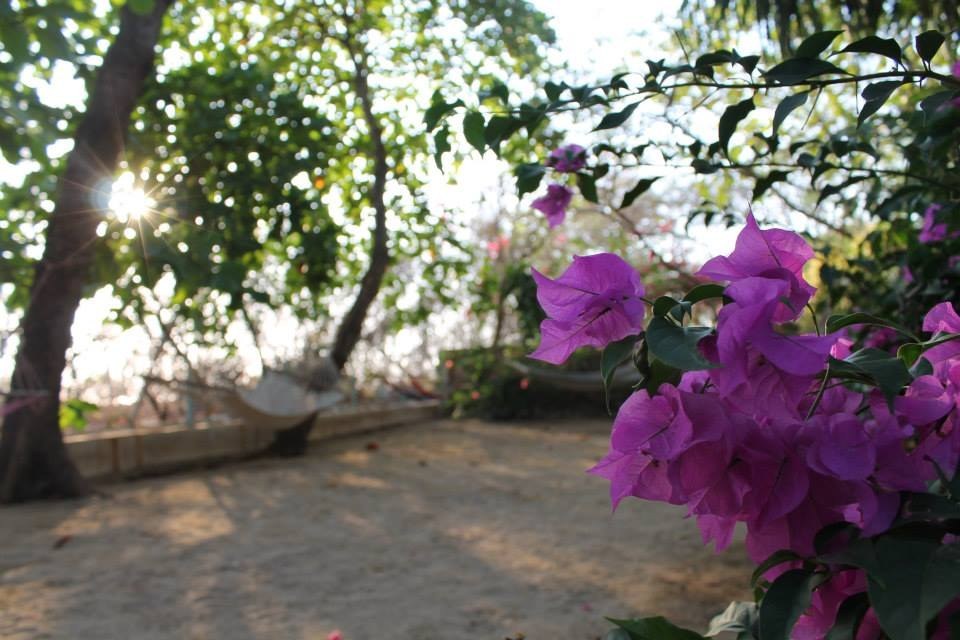 14. And there's some other seriously cool flora, too.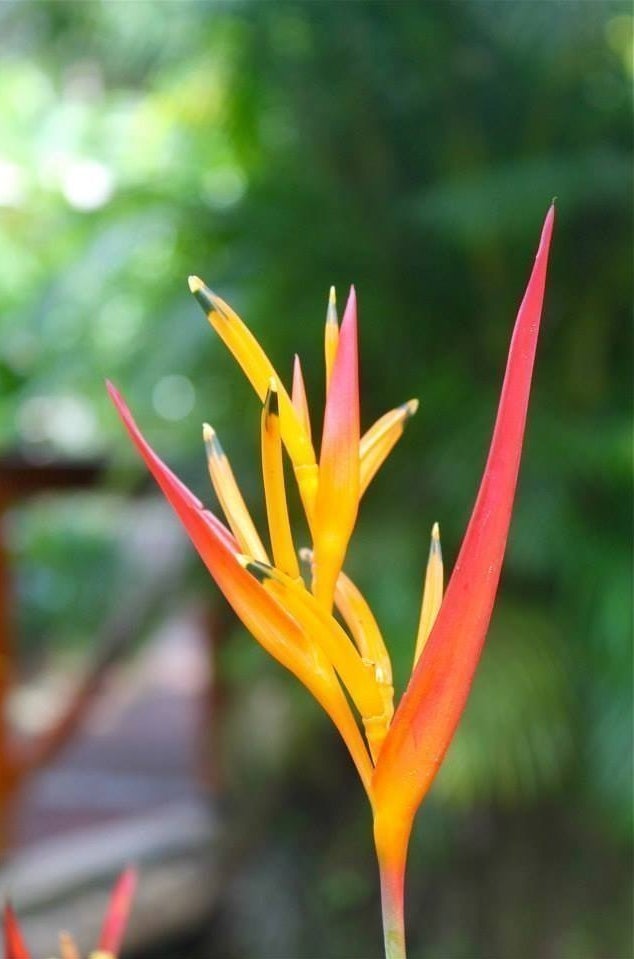 Heliconia, pink ginger, and golden trumpet, respectively.
15. The local food hits the spot, especially the plantains.
In my opinion, the best food is served at sodas, which are the outdoor casual roadside restaurants — NOT the touristy ones. The most common Costa Rican meal is called a "casado," which is: beans, rice with finely-chopped onions and peppers, a cabbage salad, fried plantains, and some sort of meat (chicken, steak, fish, pork, whatever) with fried onions. The plantains are my favorite — they are buttery and carby and fried and perfect.
16. And their most well-known beer, Imperial, tastes great at the beach.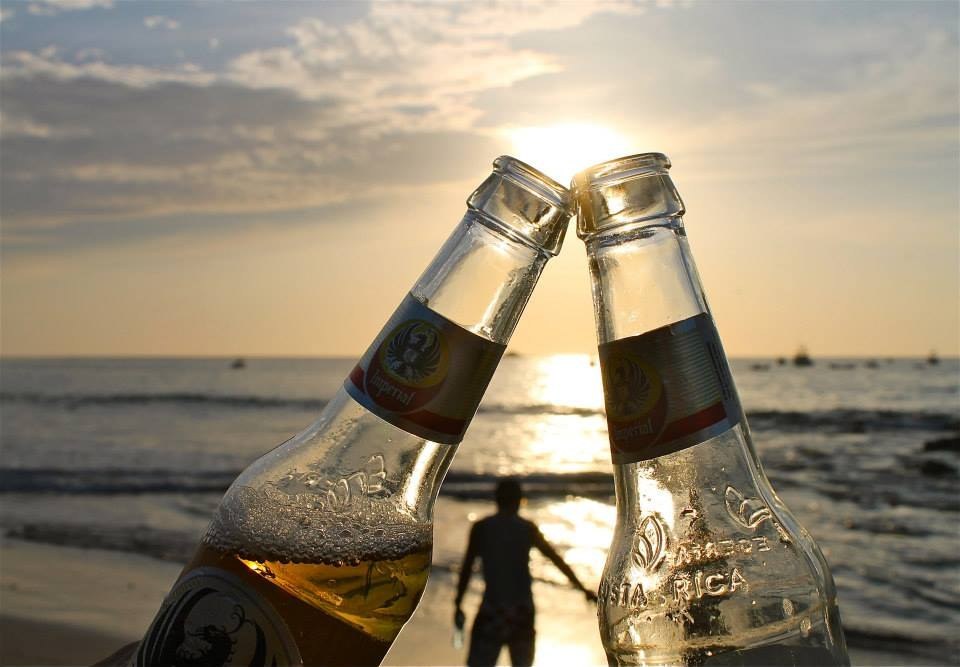 17. The surfing is incredible, both for beginners and for people with more experience.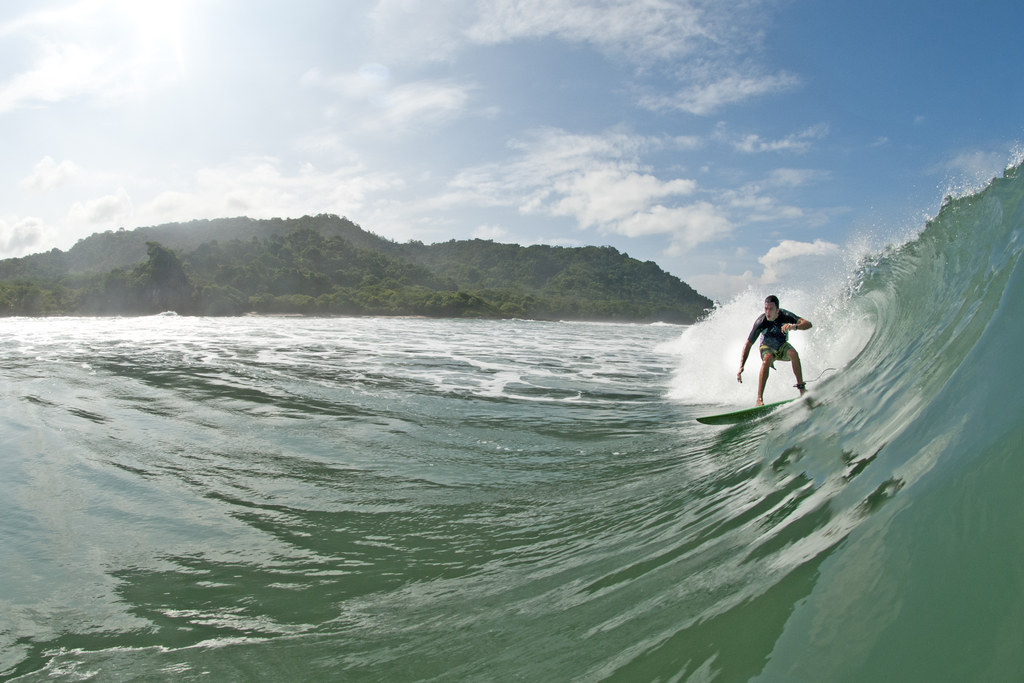 18. And yoga is all over the place.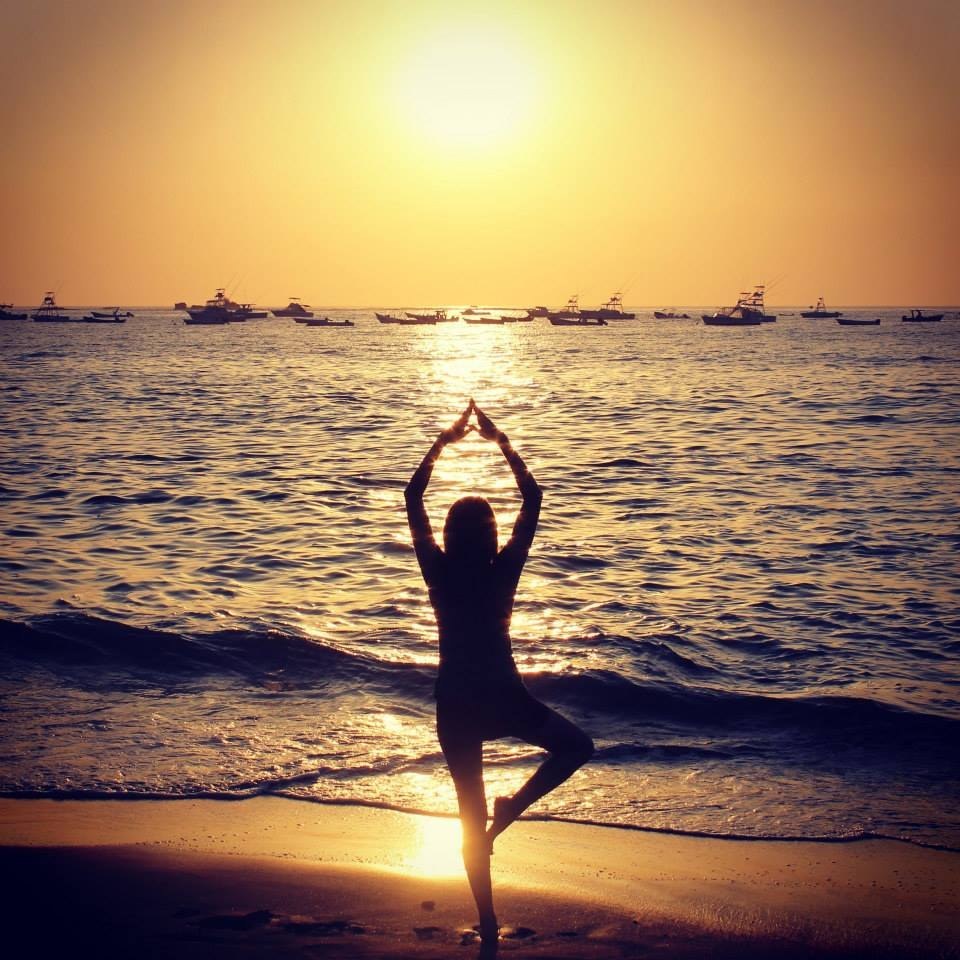 19. The volcano situation in Costa Rica is on point.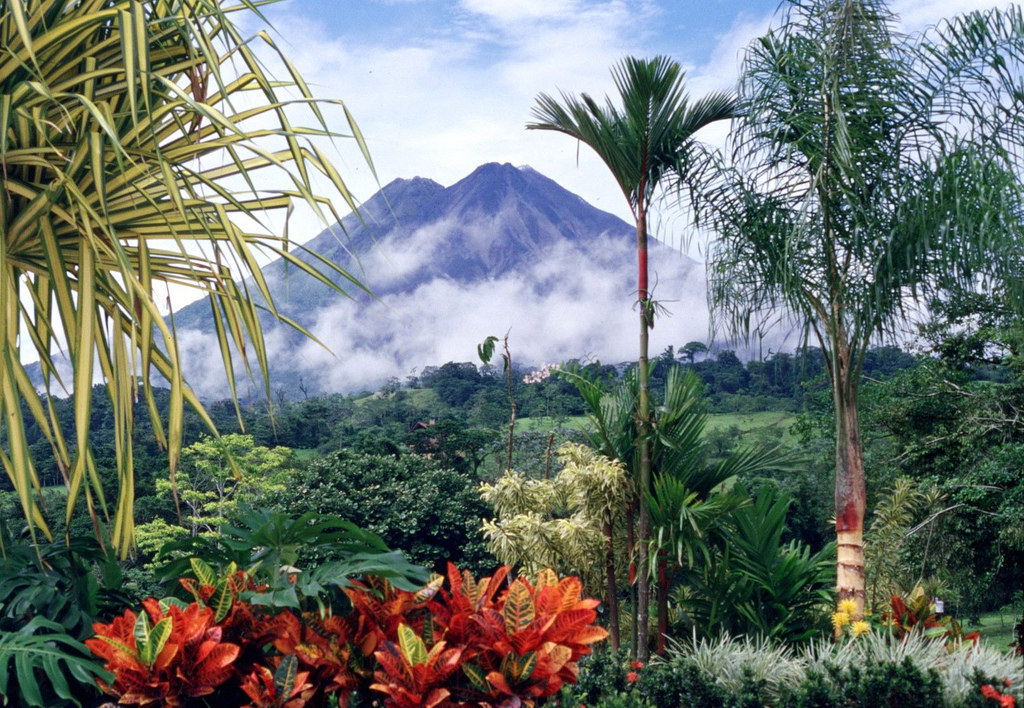 20. And the hot springs around Arenal are some of the most soothing in the world.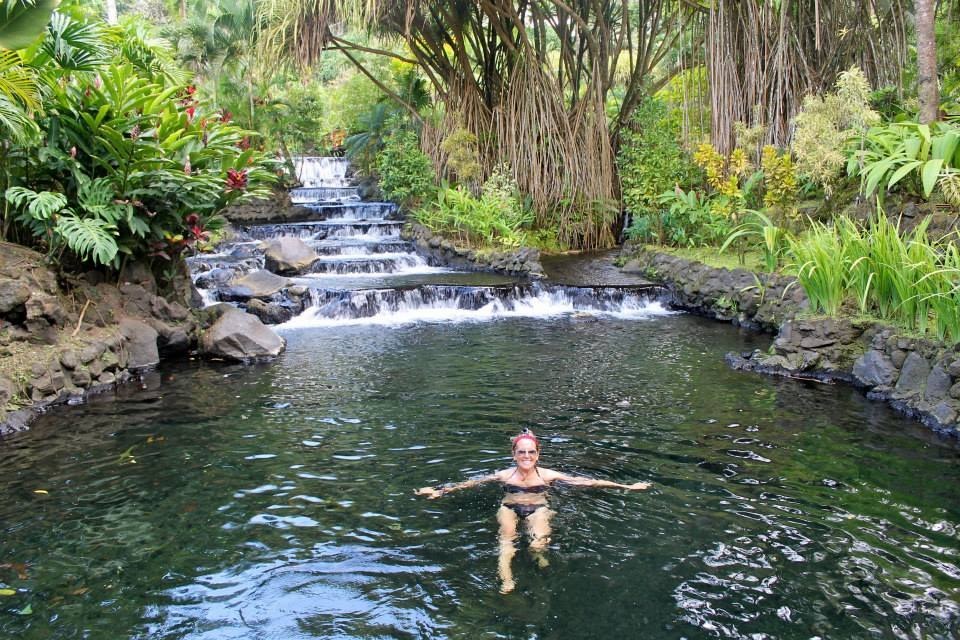 21. Ziplining will change your perspective forever.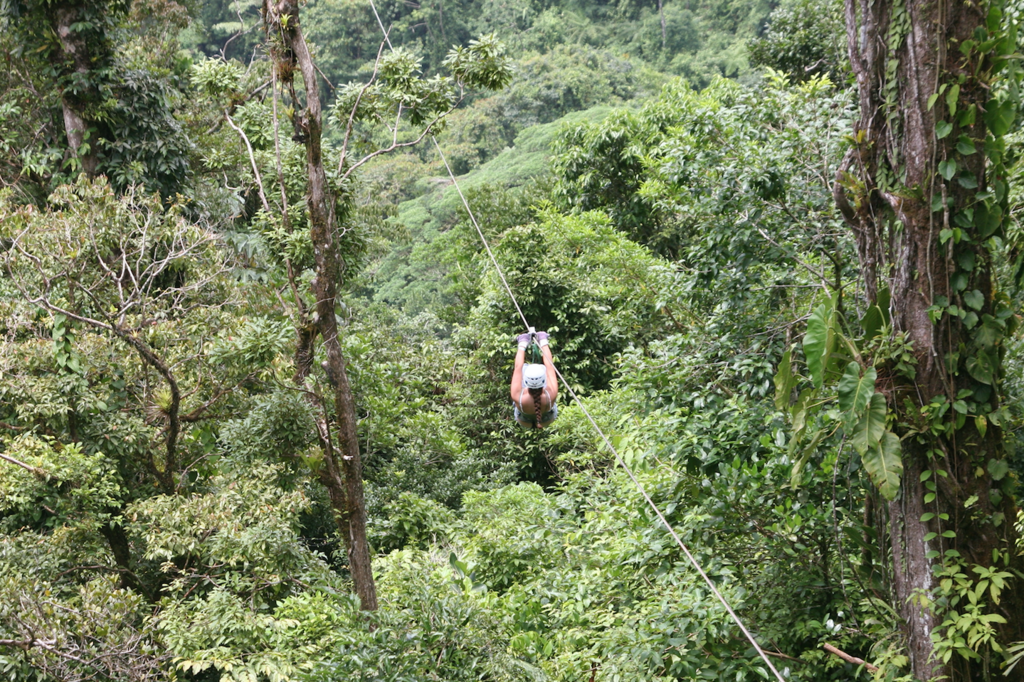 22. You can bike pretty much anywhere you want.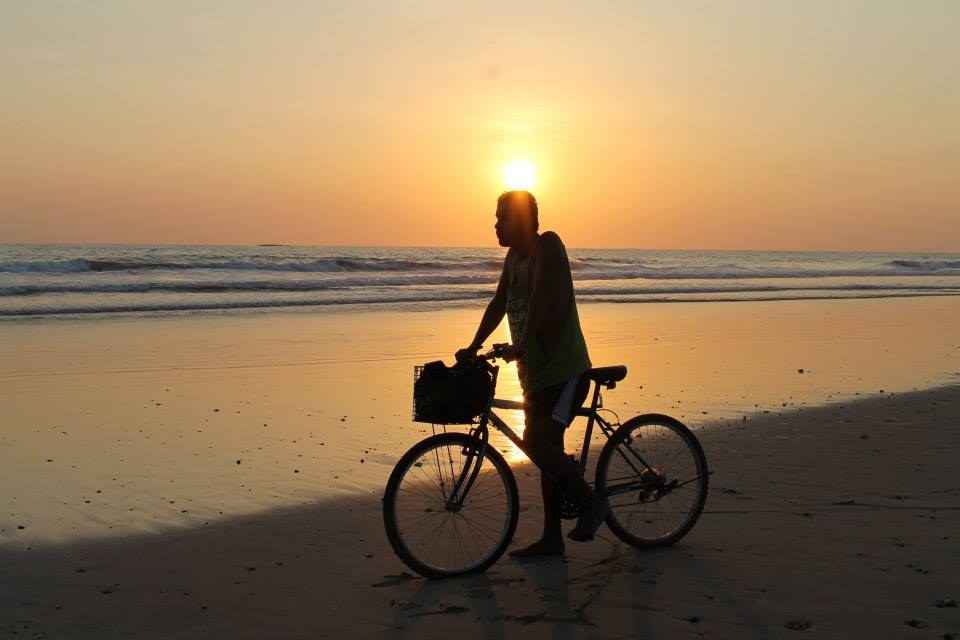 23. There's also tons of hiking, for those who are so inclined.
Forest hiking, beach hiking, you name it. It's there.
24. The waterfalls are magical.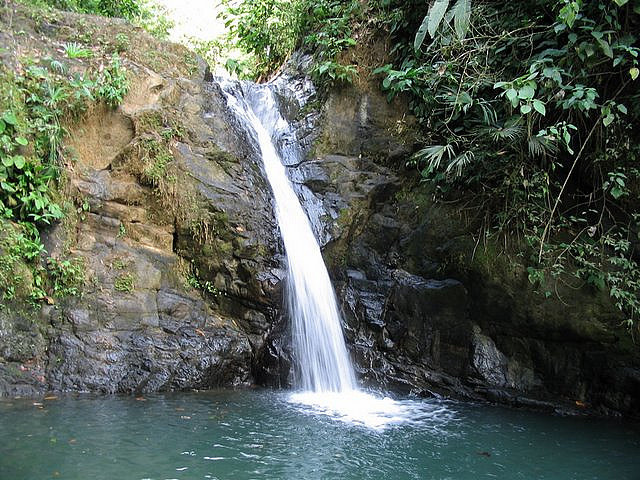 25. But perhaps most of all, Costa Rica is a great place to chill out, breathe deep, get in with nature, and let yourself totally, completely decompress from the stresses of daily life.