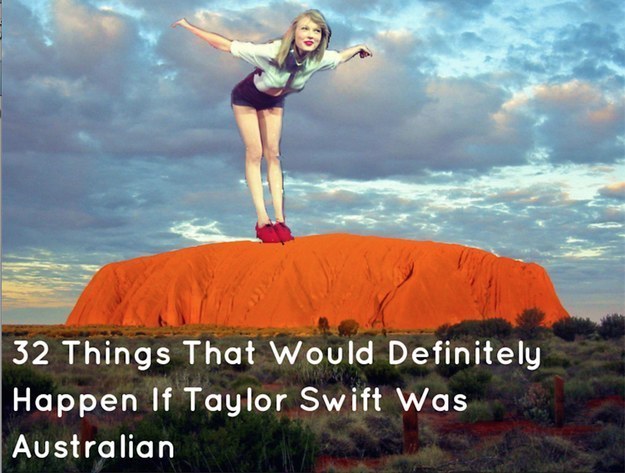 1. She would have been born and raised in Tamworth, NSW.
2. In her mid-teens, she would have moved to Sydney to pursue her music career.
3. Her rise to fame would have started after winning Triple J's Unearthed Competition.
4. She would definitely play the recorder...
5. ...which she would prominently feature in her songs.
6. Her first smash hit would still be "Love Story"
7. ...which she would have won an ARIA for.
8. She would have dabbled in acting, taking up a short role on Home and Away.
9. Her Aussie BFF would be Jess Hart.
10. Instead of cats, she'd be obsessed with quokkas.
11. And she'd probably have one as a pet.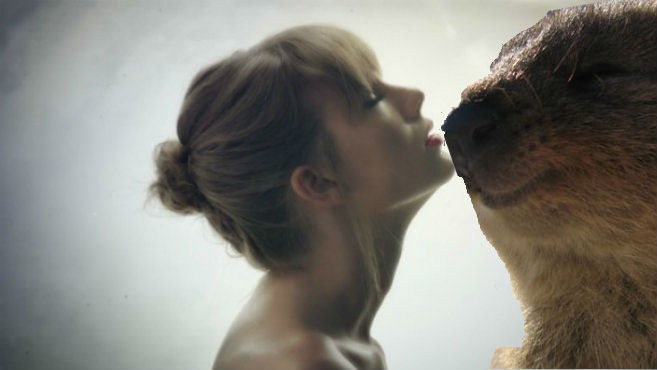 12. She'd live in a renovated townhouse in Paddington.
13. You'd see her hanging out at a café in Surry Hills, drinking a soy latte and eating avo on toast.
14. And you'd find her at Toko on a Friday night.
15. She'd shop at all the boutiques in Double Bay and Paddington.
16. She'd be godmother to Kate Waterhouse's daughter.
17. She would have played Alison in Hating Alison Ashley.
18. There'd be a number of Australian designers wanting to collaborate with her.
19. She'd go with Zimmerman.
20. Her guilty pleasure would be Tim Tams.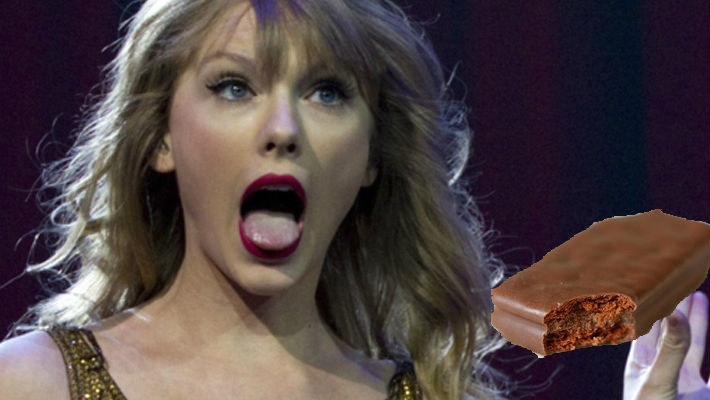 21. She still would have ended up with Calvin Harris.
22. But she'd have first gone through a number of breakups with all three Hemsworth brothers, Reece Mastin, Lincoln Lewis, Sonny Bill Williams and Bernard Tomic.
23. New Zealand would definitely try to claim her as their own.
24. She would be heavily involved in The Starlight Foundation
25. Her holiday house would be a private villa on Hamilton Island.
26. She'd be a brand ambassador for Ugg.
27. She'd have "Bad Blood" with Lara Bingle...
28. ...and Iggy Azalea.
29. She'd eventually move to L.A. and release her first international smash hit...
30. ...featuring Flo Rida.
31. But no matter how far or how how wide she'd roam...
32. ...she'd still call Australia home.
This post was created by a member of BuzzFeed Community, where anyone can post awesome lists and creations.
Learn more
or
post your buzz!