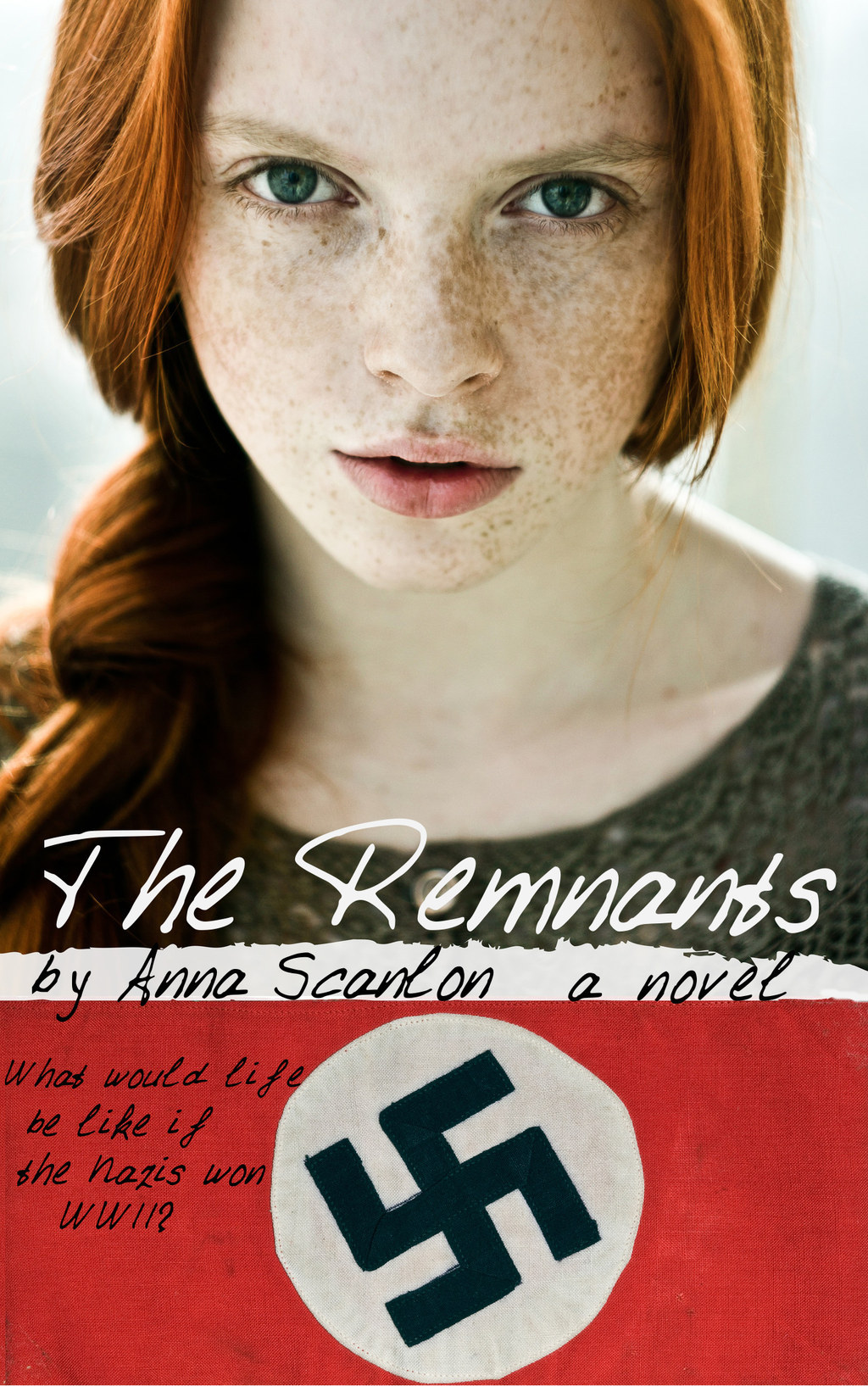 One book seeks to answer that very question in a thrilling, fast-paced YA dystopian fantasy.
The Remnants is one of the first books to be published by Inkshare Publishing. The model, which is a hybrid between crowd-funding and traditional publishing and has already had Daniel Wallace (author of Big Fish) lead the way. The project aims to raise $13,000 in order to cover the costs and investment that a traditional publisher would make.
The book is set in an alternate universe where the Nazis have won WWII (or as it is now known, The Greatest War). Having established an Elite class of descendants of former leaders during WWII, Stella Goering, great-granddaughter of Hitler's right-hand man, Hermann Goering, enjoys a privileged life in the capital of city of New Berlin (formerly New York City). There, citizens of the Reich live happily without the burdens of the racially inferior who have since become extinct.
As a daughter of the Elite, Stella has attained celebrity status. But she finds the bright lights and magazine write ups a constant distraction from her self-imposed destiny of serving the Reich as a doctor. She even finds the yearly ritual of all citizens testing their blood for purity more of a nuisance than a patriotic gesture. And as a daughter of the Elite, she must have it done publicly, in front of all of Germania. But this year, Stella's tests are showing something she never expected: her genes link her to a race she thought was long extinct: the Jews.
Convinced this is a plot from the Japanese to destroy the Reich's confidence in its leaders, Stella relies blindly on the Elite to protect her until the situation can be proved a conspiracy; otherwise she will be punished by death. After all, the Reich has always protected her. But Stella quickly learns that what's true and false in the Reich isn't so black and white and that those she's always trusted don't always have her best interest at heart…
The book will only be published if it meets its goal, but could set the precedent for a new publishing model.
This post was created by a member of BuzzFeed Community, where anyone can post awesome lists and creations.
Learn more
or
post your buzz!