10 Things That Are Simpler Than Applying For Obamacare
Establishing a bank, for instance.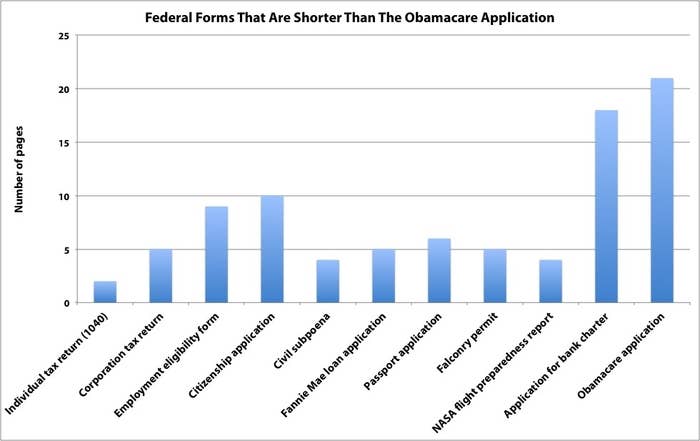 The draft application for health insurance under Obamacare is out, and it's long — 21 pages, to be exact. That's close to ten times longer than an individual tax return, and significantly longer than an application for citizenship or a federal housing loan. It's even longer than an application to establish a bank.
The sheer complexity of the application is likely to spawn a cottage industry of Obamacare preparers, the Washington Post speculates. Which means a potential new addition to healthcare expenses: the cost of paying someone to help you apply.