She's just as psyched about chasing down the ball as any dog would be.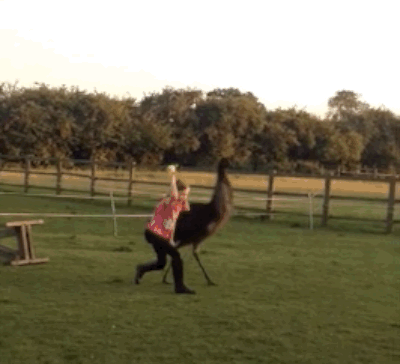 But once she actually gets to the ball she's like, "Wait, I'm an emu. I have no idea what to do."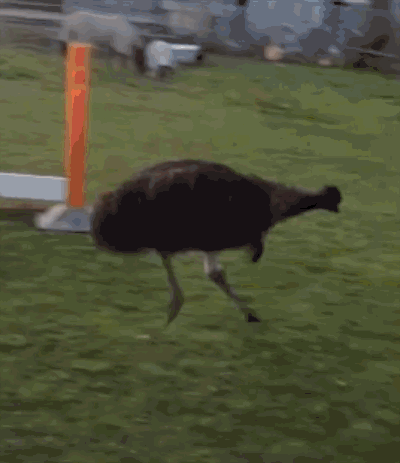 That slight setback doesn't stop Mimi from having a blast!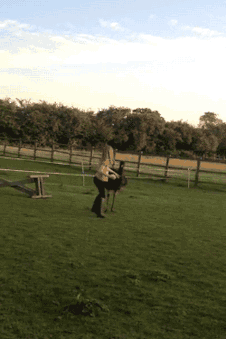 "Guess I'll just stomp around joyously!"
Nothing can stand between this giant, dorky bird and that ball.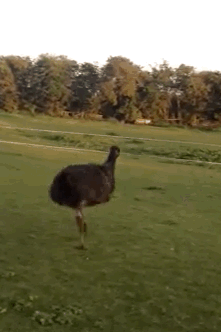 Because Mimi the emu will never let being an emu stand in the way of her dreams.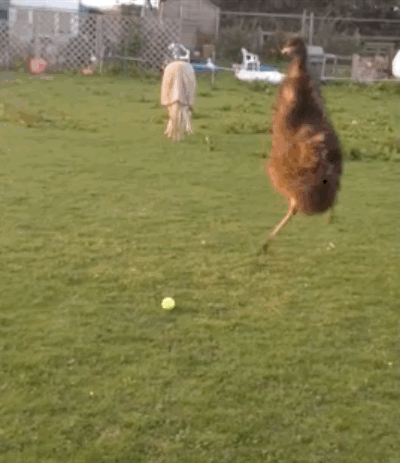 YOU FOLLOW YOUR EMU DREAMS, MIMI.