Watch This Adorable Emu Try To Play Fetch
Giant bird acts like dog, amazes everyone.
But once she actually gets to the ball she's like, "Wait, I'm an emu. I have no idea what to do."
That slight setback doesn't stop Mimi from having a blast!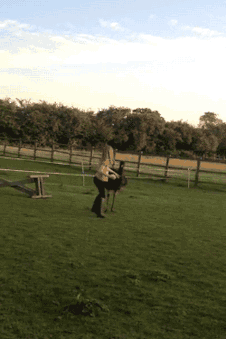 "Guess I'll just stomp around joyously!"
Nothing can stand between this giant, dorky bird and that ball.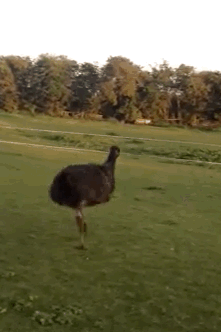 YOU FOLLOW YOUR EMU DREAMS, MIMI.