While filming a report about street harassment, BBC reporter Sarah Teale was harassed on the street herself.
While she was explaining that 95% of people had experienced unwanted lewd comments shouted at them in the street…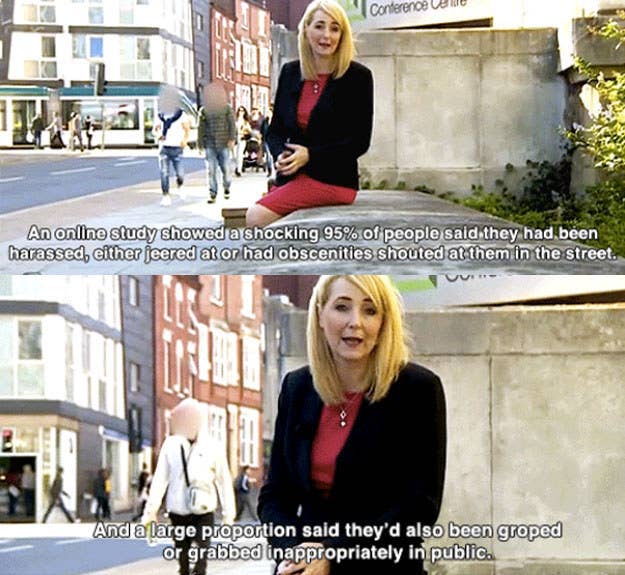 ...some dude shouted a sexual comment at her.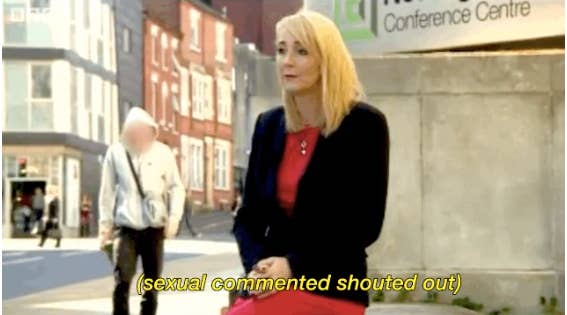 After a moment of stunned silence at the painful irony, Teale recovered.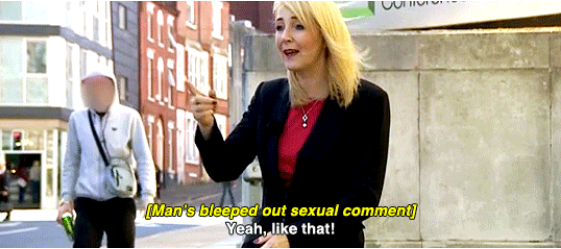 Teale later tweeted about the incident.