If you've missed the incredible show of athleticism and skill at the Pyeongchang Olympics, you might appreciate these multiple exposure photos that showcase the action at the Winter Games.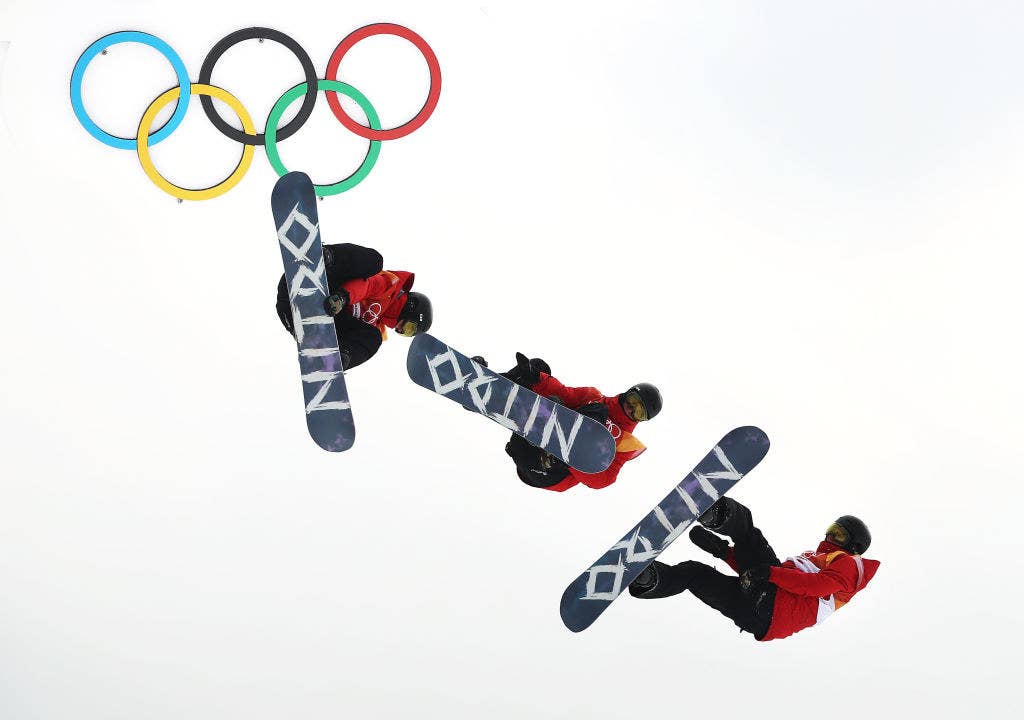 The photographers at the Winter Olympics are constantly looking for creative ways to show speed and movement through still imagery.
Like with curling. The sport has found a way to hook TV viewers in. But it's never looked as trippy as this.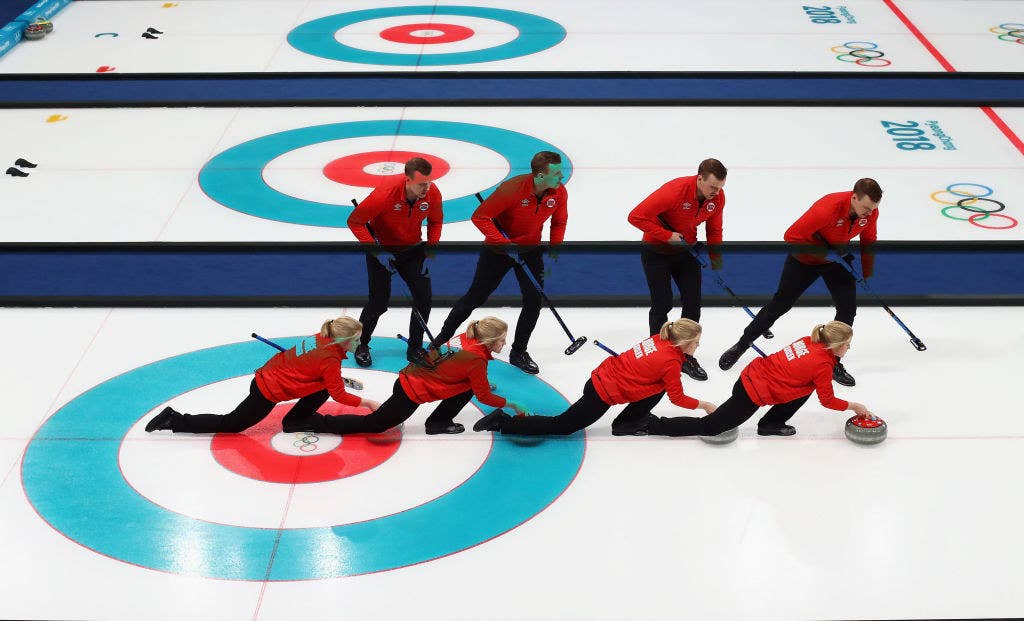 And take a look at this image of the German ice hockey team looking like they're about to form a flying V.
Even watching the events IRL might not look as exhilarating as this.
One of the photographers on the ground for Getty Images, Richard Heathcote, said using multiple exposure is really great for shooting motion.
"It works really well when capturing figure skating," Heathcote told BuzzFeed. "You usually have a very clean backdrop at figure skating and the athletes make lots of different shapes so the possibilities are endless."
Like this multiple exposure of Japan's Shoma Uno during the men's single skating short program.
The technique also looks incredible when the images overlap, like this one of Team USA during the men's team pursuit speed skating quarter-finals.
And Tommi Kivisto of Finland warming up before the men's ice hockey preliminary round - Group C.
These speed skaters look very calm for an Olympic competition.
It's like a stroll in the park.
Trippyyyyyyyyy!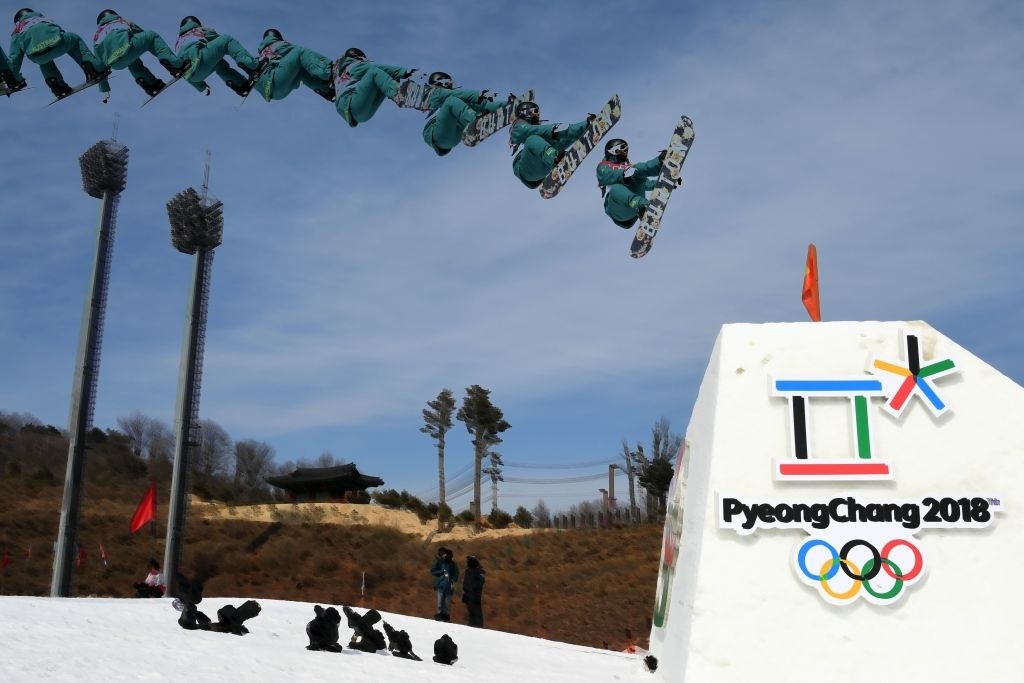 Photographers don't have to do a lot of post-production to create the images. Cameras these days have the capability to merge the multiple snaps into a single image.
It's a fun way for them to experiment and come up with interesting shots that stand out from the typical look of sport photography.
"It won't work with any sports or action where the background is messy and cluttered. The colours will distract from the main subject," Heathcote said.
Heathcote said the most important thing to remember when doing multiple exposure shots is to secure the camera on a tripod so the logo or background doesn't look "smudged".
That way you get to see the athletes' movement, from rise to fall.