This is Serena Williams: brand new mama, fashion trendsetter, and THE greatest tennis player of all time*.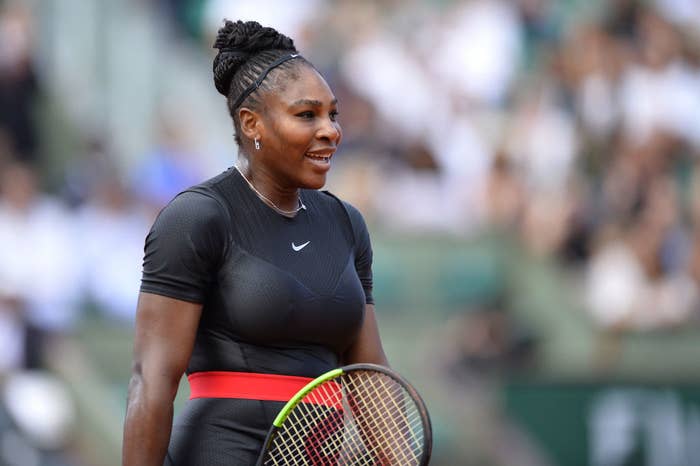 She recently returned to compete in her first grand slam after taking 14 months off for maternity leave.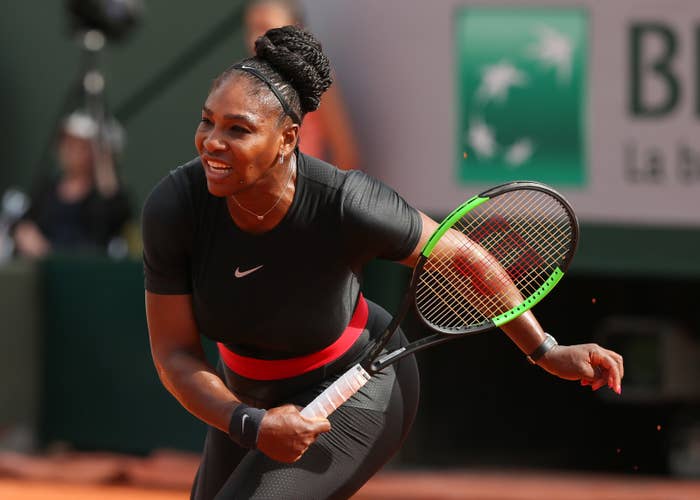 And she's back smashing it, winning her first two matches at Roland-Garros (one singles, one doubles with sister Venus)...AND killing it in a Black Panther-inspired catsuit.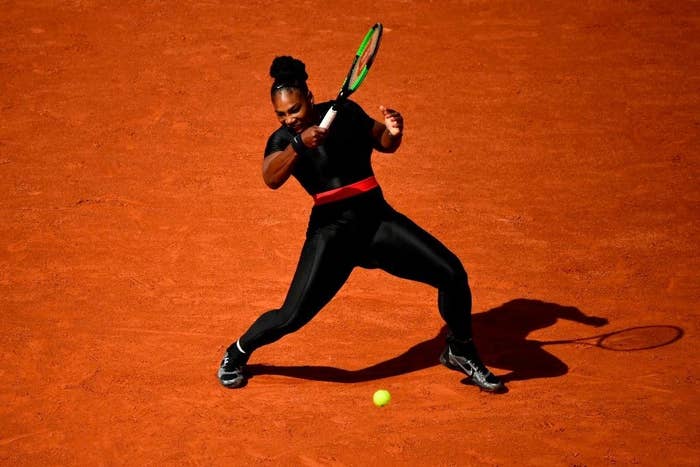 You see, normally women tennis players wear a dress or a skirt in competition.
Now, I know tennis should be about athleticism, not what the athletes wear. Fair. But in Serena's case, her unconventional kit has a functional purpose. It's not just a gimmick.
"I feel like a warrior in it, like a warrior princess kind of queen from Wakanda maybe."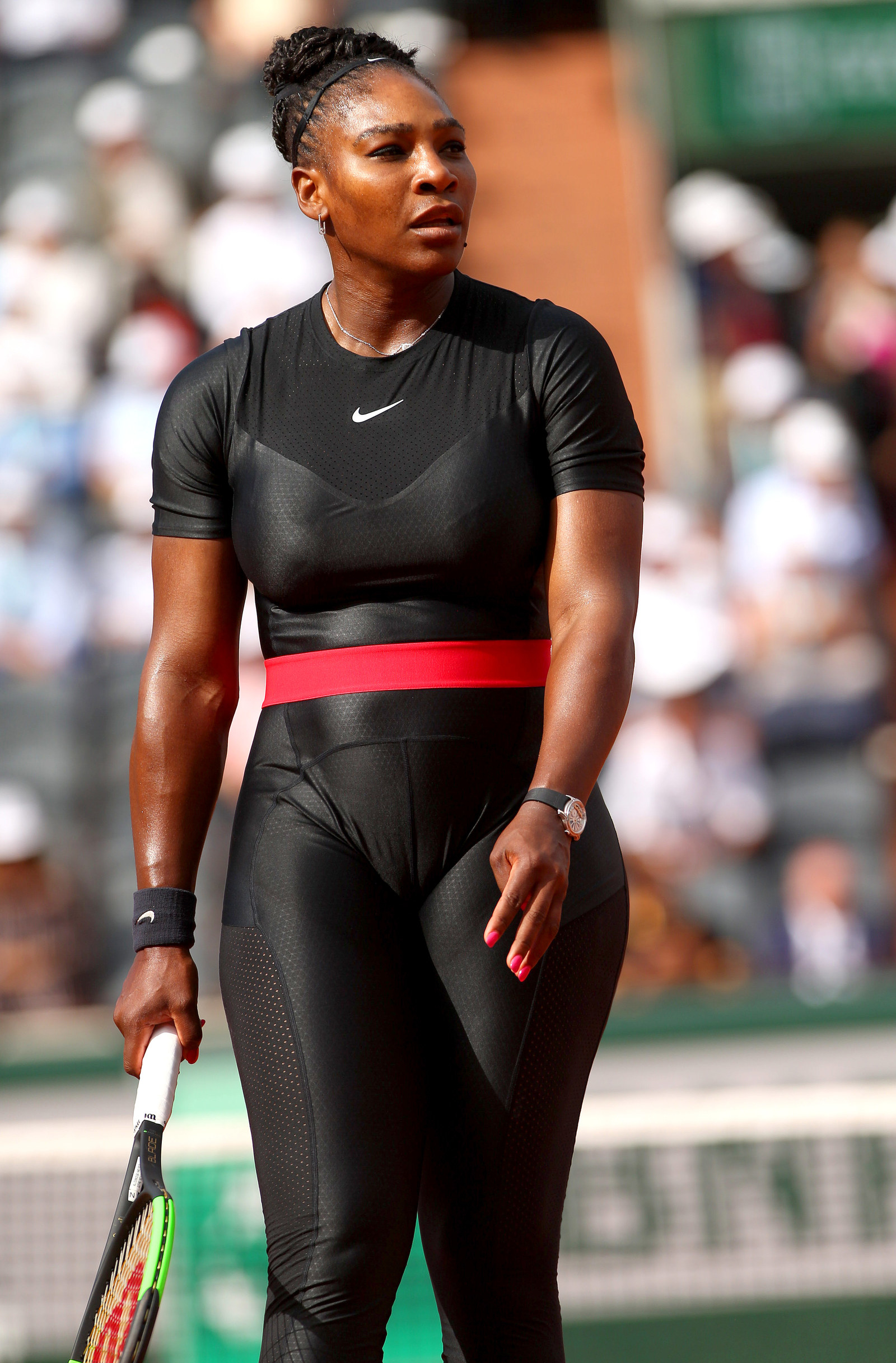 And people agree it's 100% a superhero MOOD.
She's stunning everyone both in her tennis game and her fashion game.
She's a true inspiration.
The warrior is back, you guys. Watch her slay.