This was the winning dive for the women's division in the first leg of the Red Bull Cliff Diving World Series - one you'd expect from a veteran of the sport.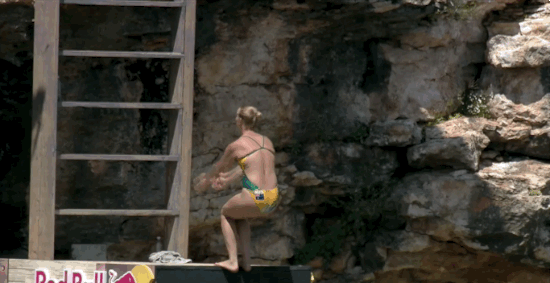 But it turns out the dive was pulled off by wildcard entrant, Rhiannan Iffland, a 24-year-old Australian rookie from Newcastle, NSW, who only started her cliff diving career a year ago.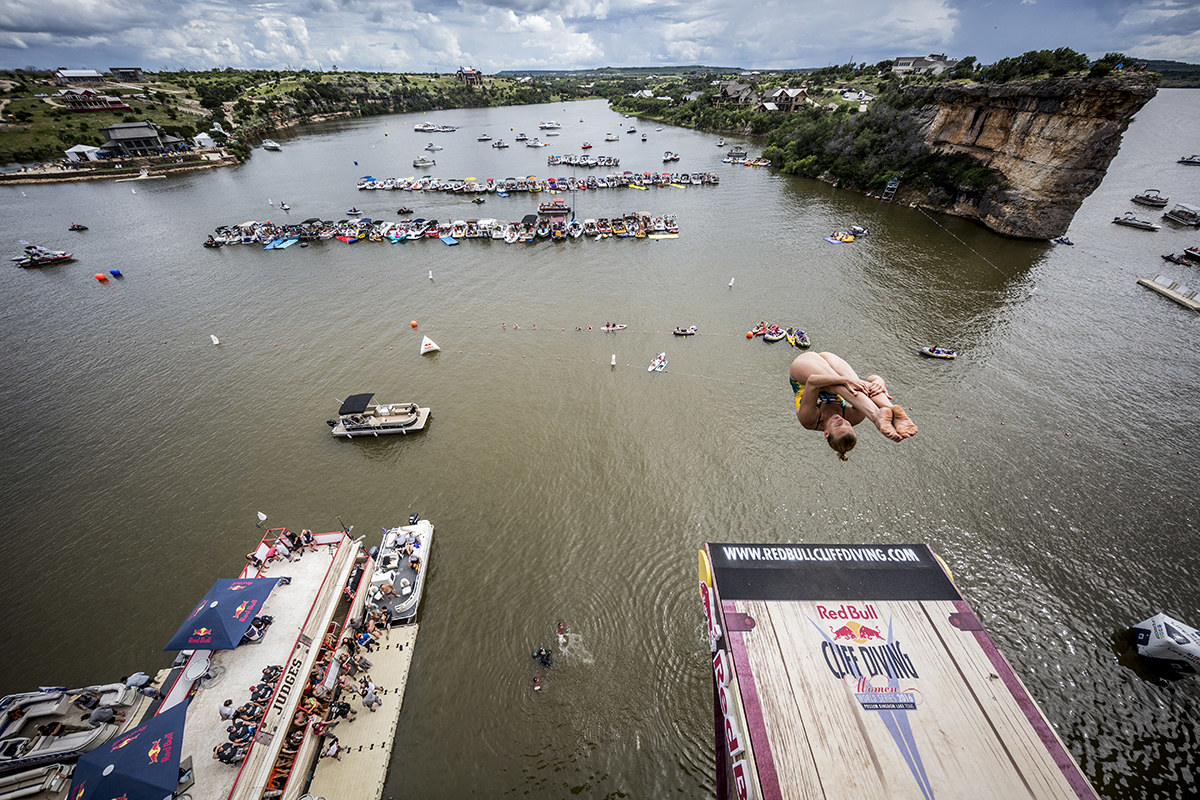 Her win in the Texas leg of the series meant an upset loss for local favourite, US diver Cesilie Carlton, who Iffland bested by 10 points.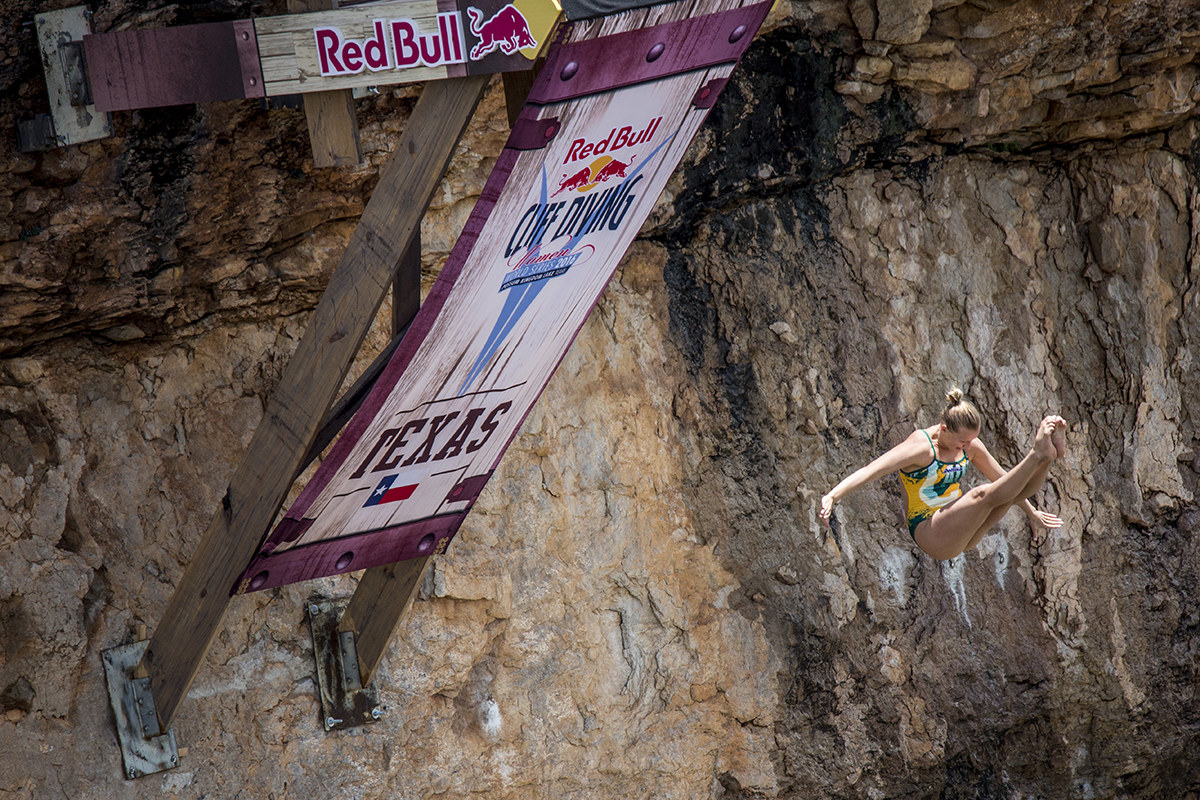 Another rising star from Australia, Helena Merten came in third in the same competition. At 21-years-old, she is the youngest to compete in this year's series.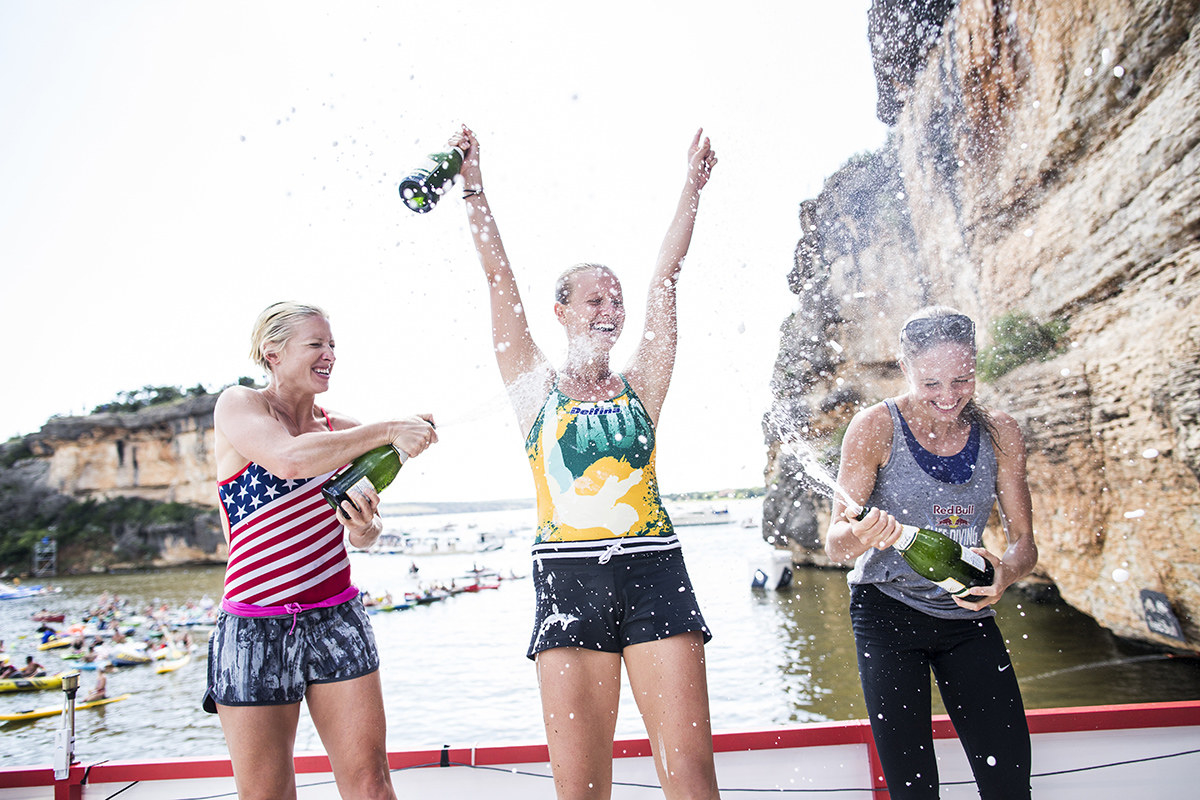 This event at Possum Kingdom Lake in Texas was the first stop in the nine-leg world series. The competition will take elite divers to some of the most amazing spots in the world.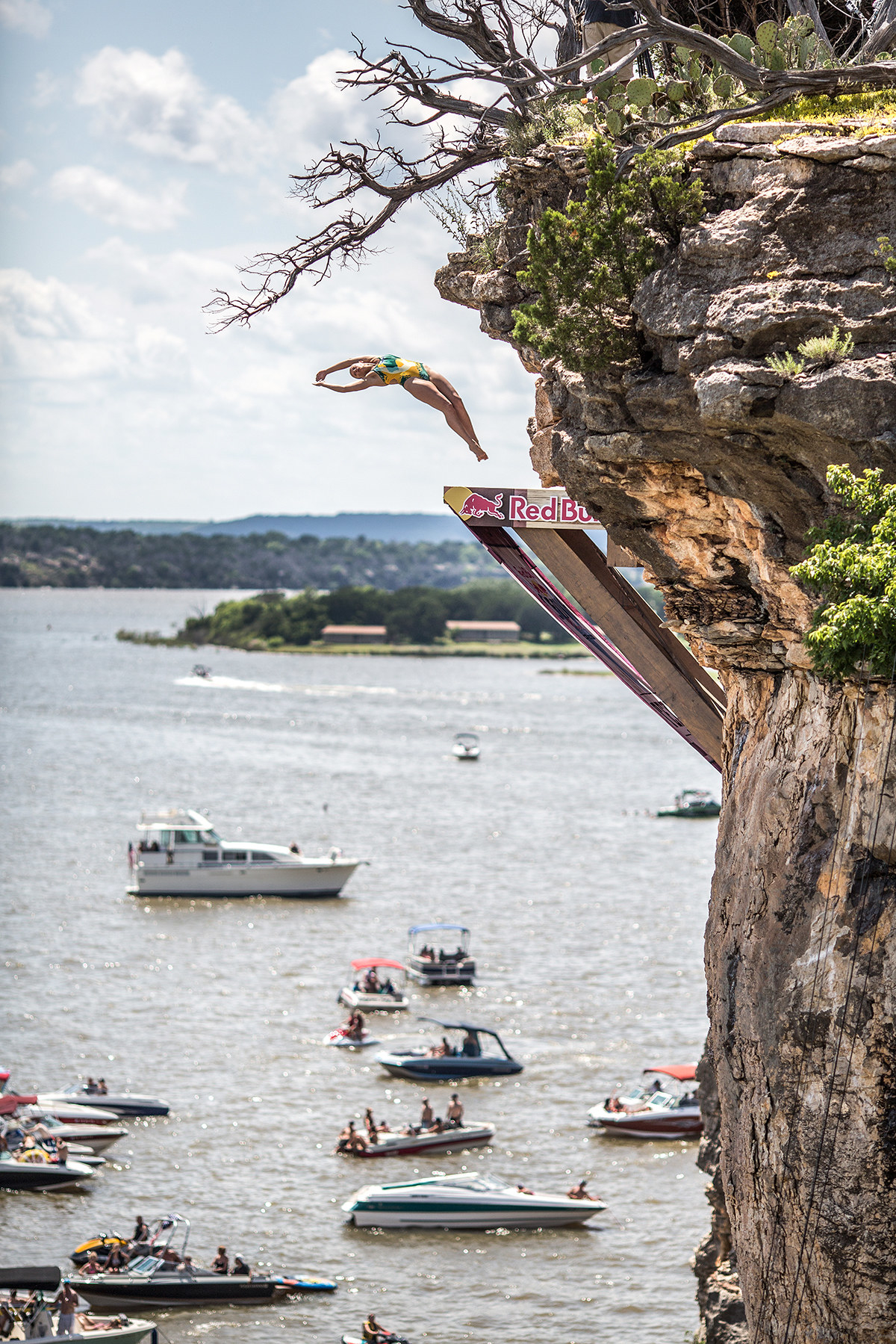 Flippin' amazing performance, Rhiannan!