One of the greatest challenges facing Australian soldiers fighting during the First World War was the unexpected bitterness of the European winter.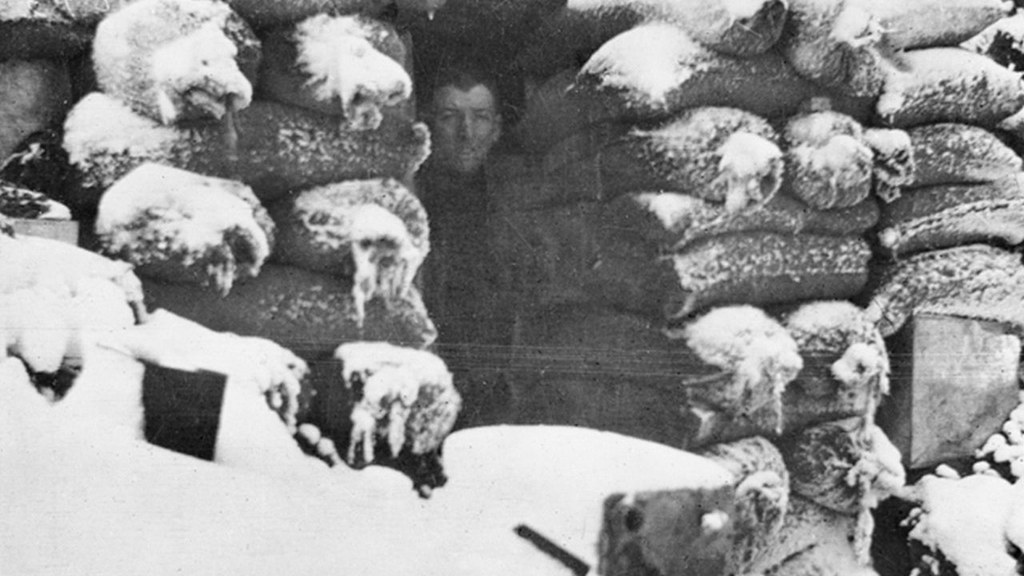 "Still wearing our summer clothing, we feel the cold change very much, many men are now falling very sick, it promises to be a very severe winter."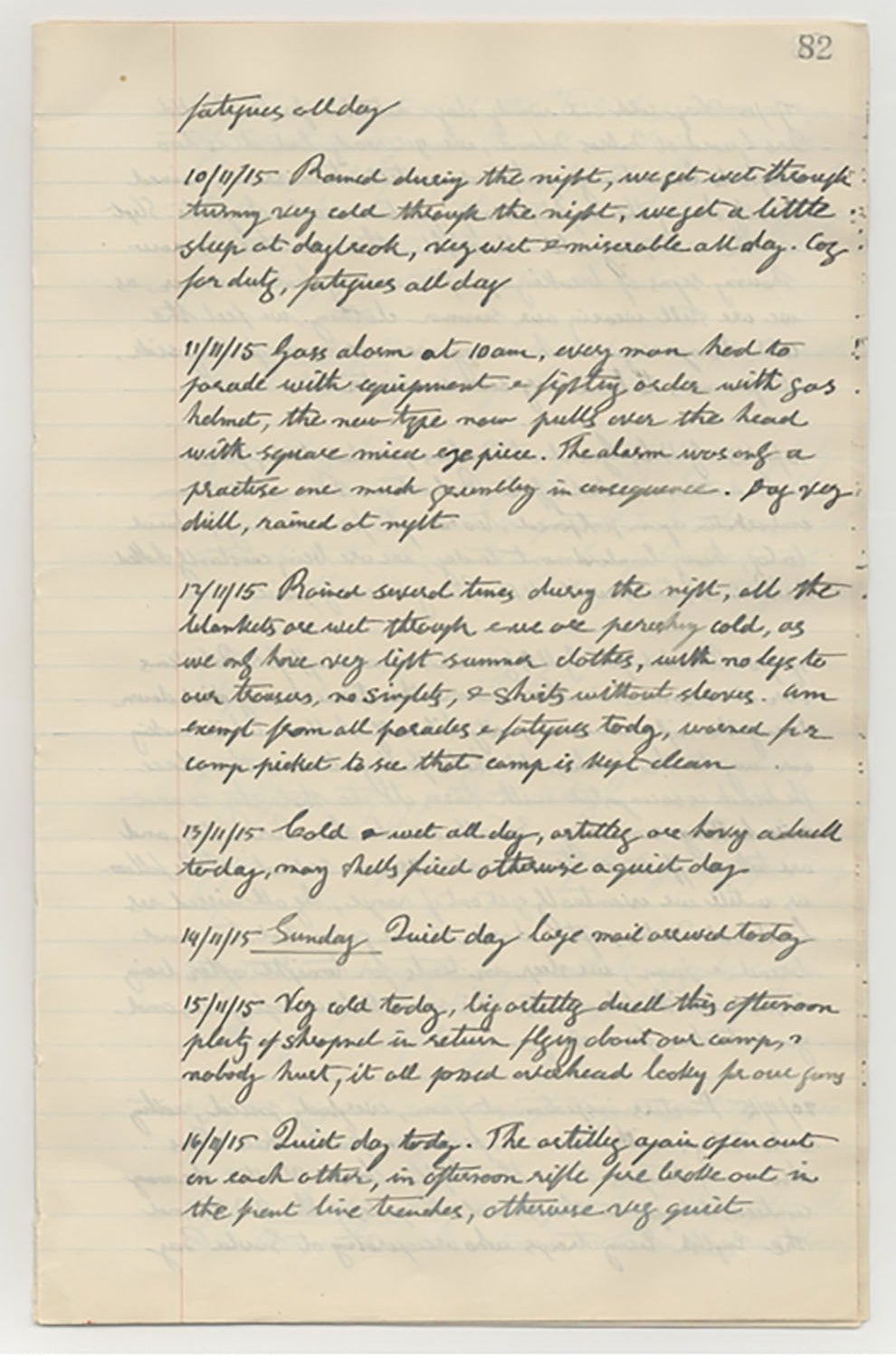 A diary entry by Sergeant Apcar Leslie De Vine on November 17, 1915.
"Very cold with snow falling, our very first experience of snow."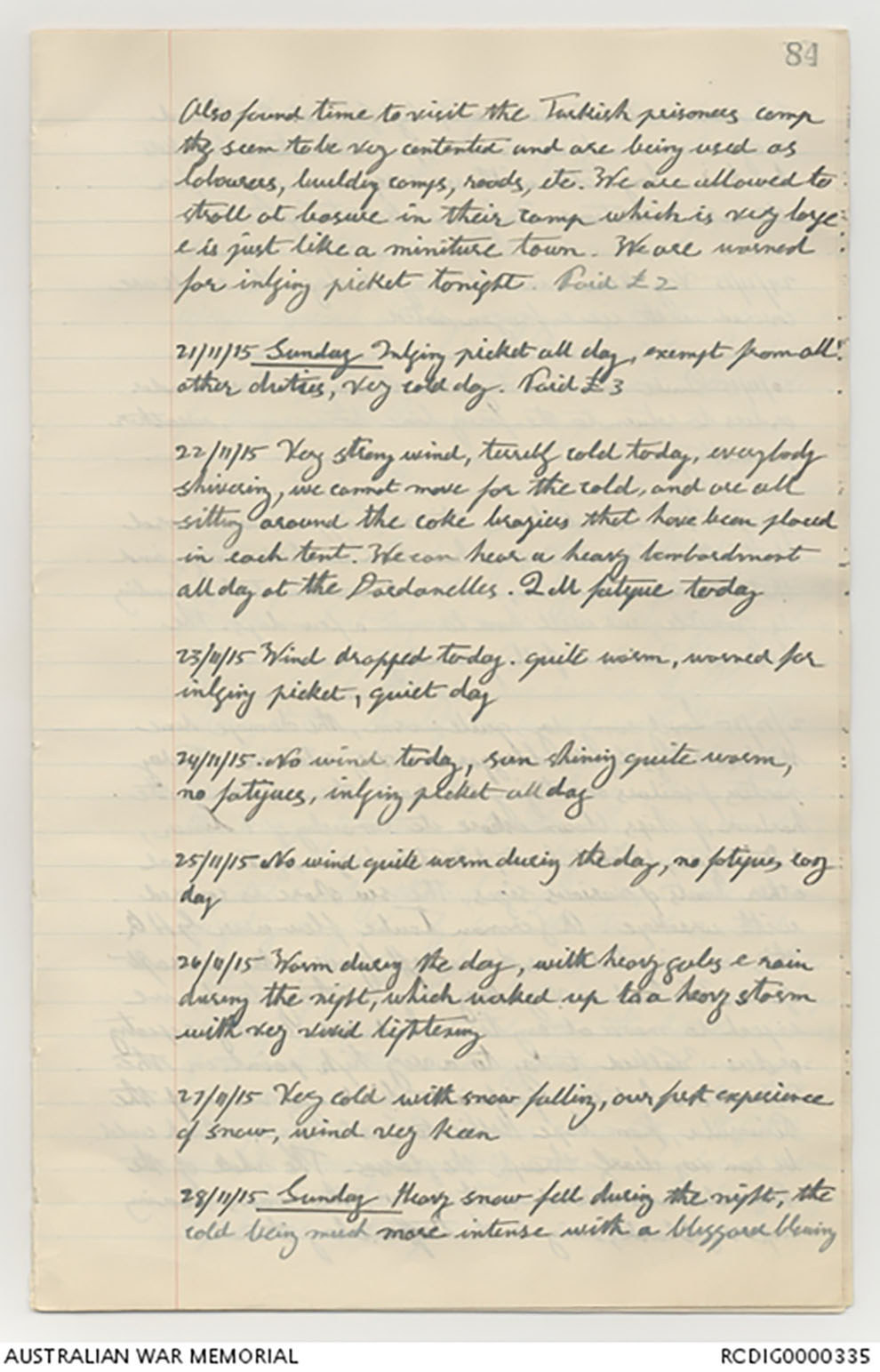 "It is actually snowing this morning. The first I have ever seen. I woke up to find the whole country white. It looks beautiful and covers over so many things which are not."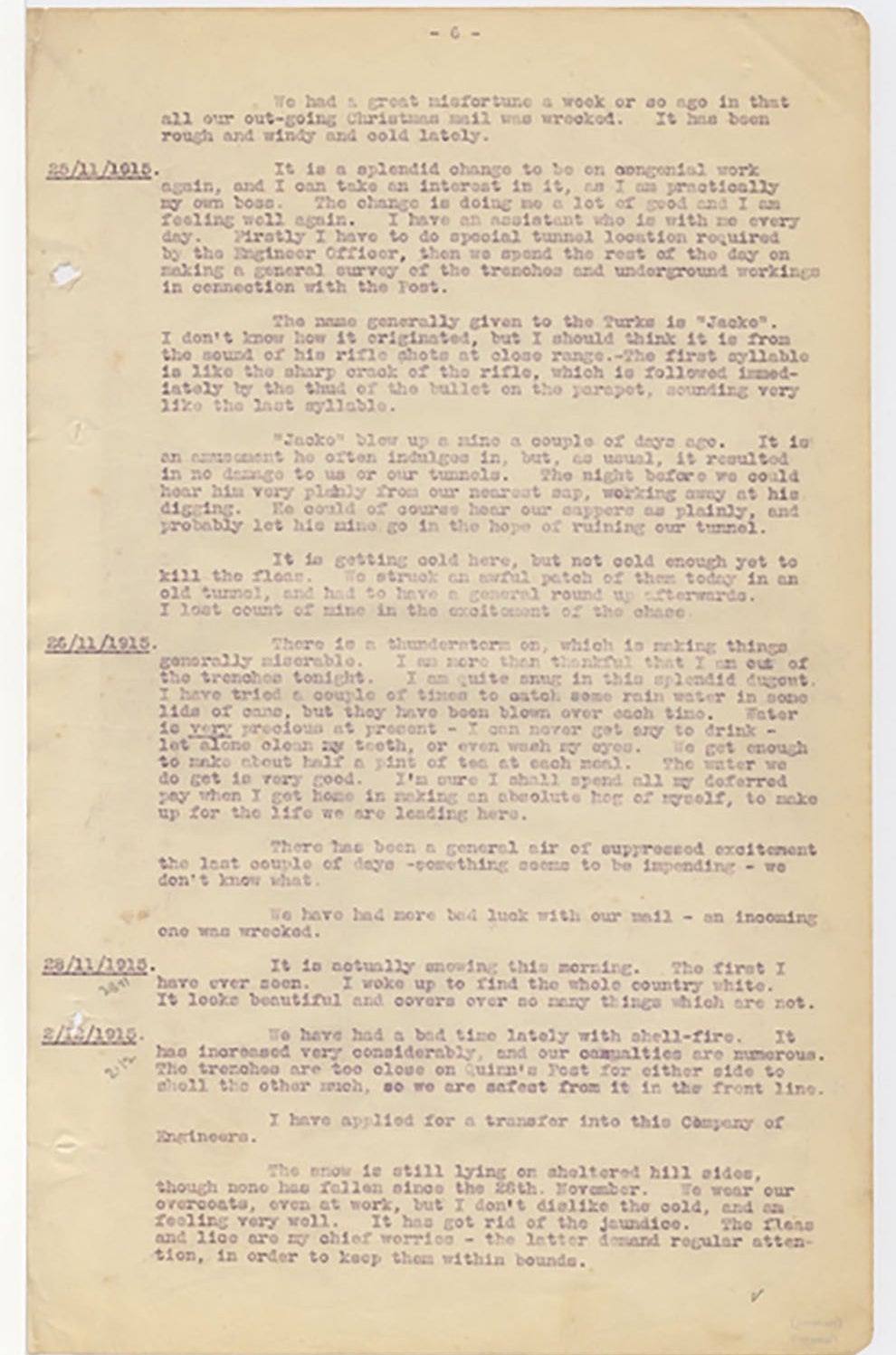 A diary entry by Private Ronald McInnis of the 26th Battalion on November 28, 1915.
"Rained during the night we got wet through […] turning very cold through the night [...] very wet and miserable all day."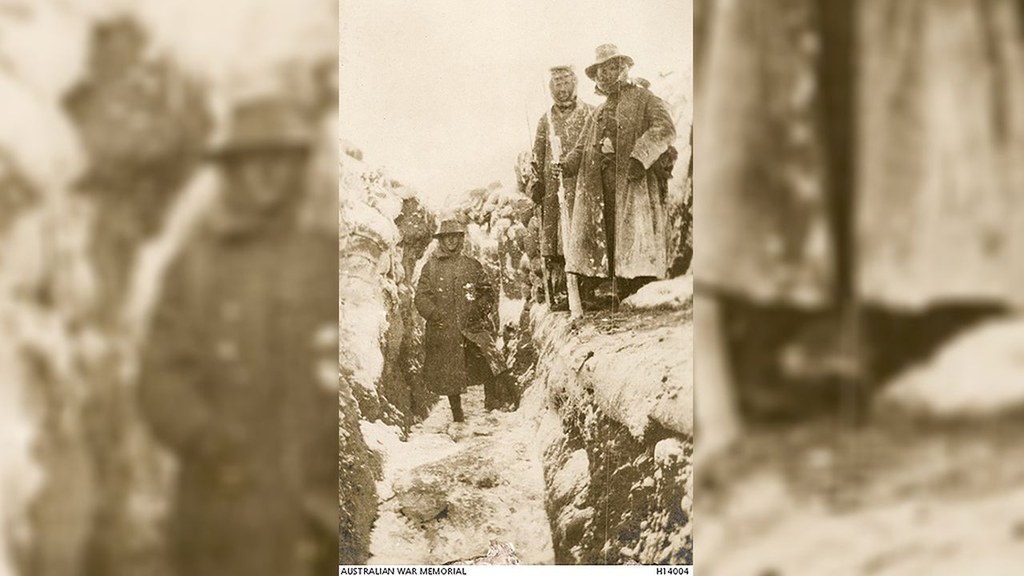 "Our casualties during the blizzard have been very heavy, many men dying from exposure and cold, sickness is now very prevalent owing to the exposed conditions."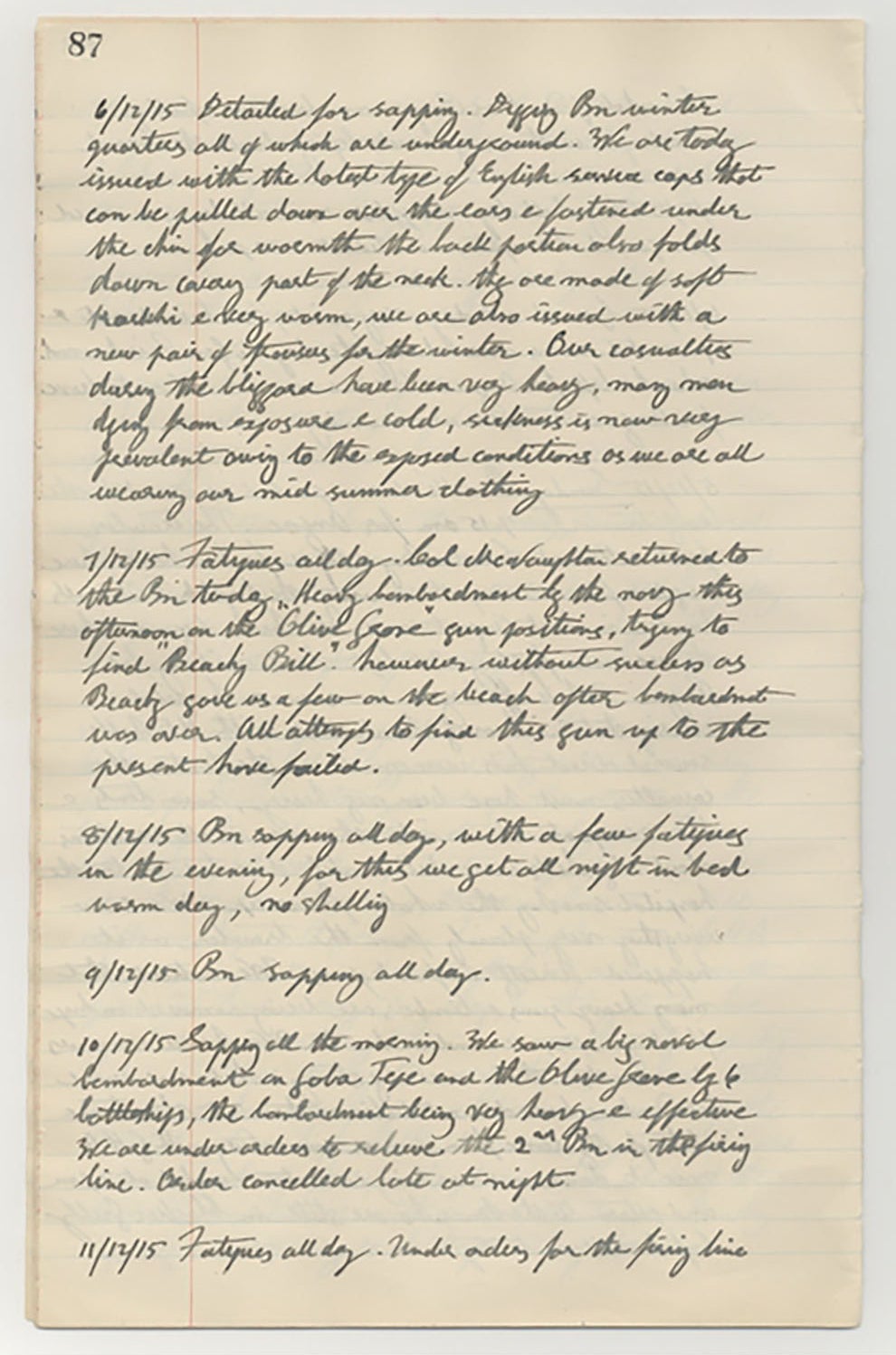 A diary entry by Sergeant Apcar Leslie De Vine on December 6, 1915.
"The cold being much more intense with a blizzard blowing."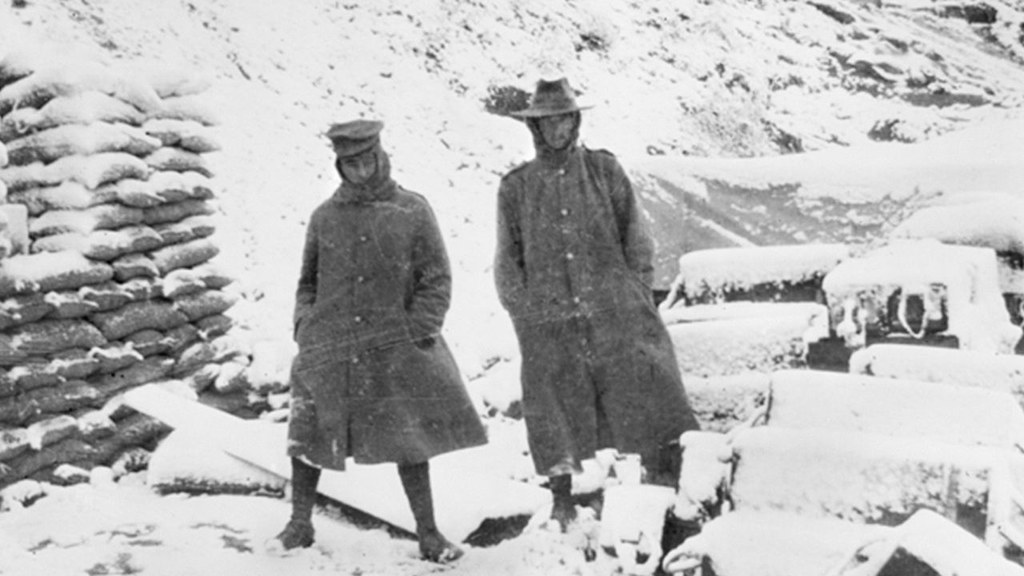 "All letters have been stopped each way, as it is feared that information may leak out regarding our movements and preparations. Many guns and great quantities of stores have been removed and shipped away."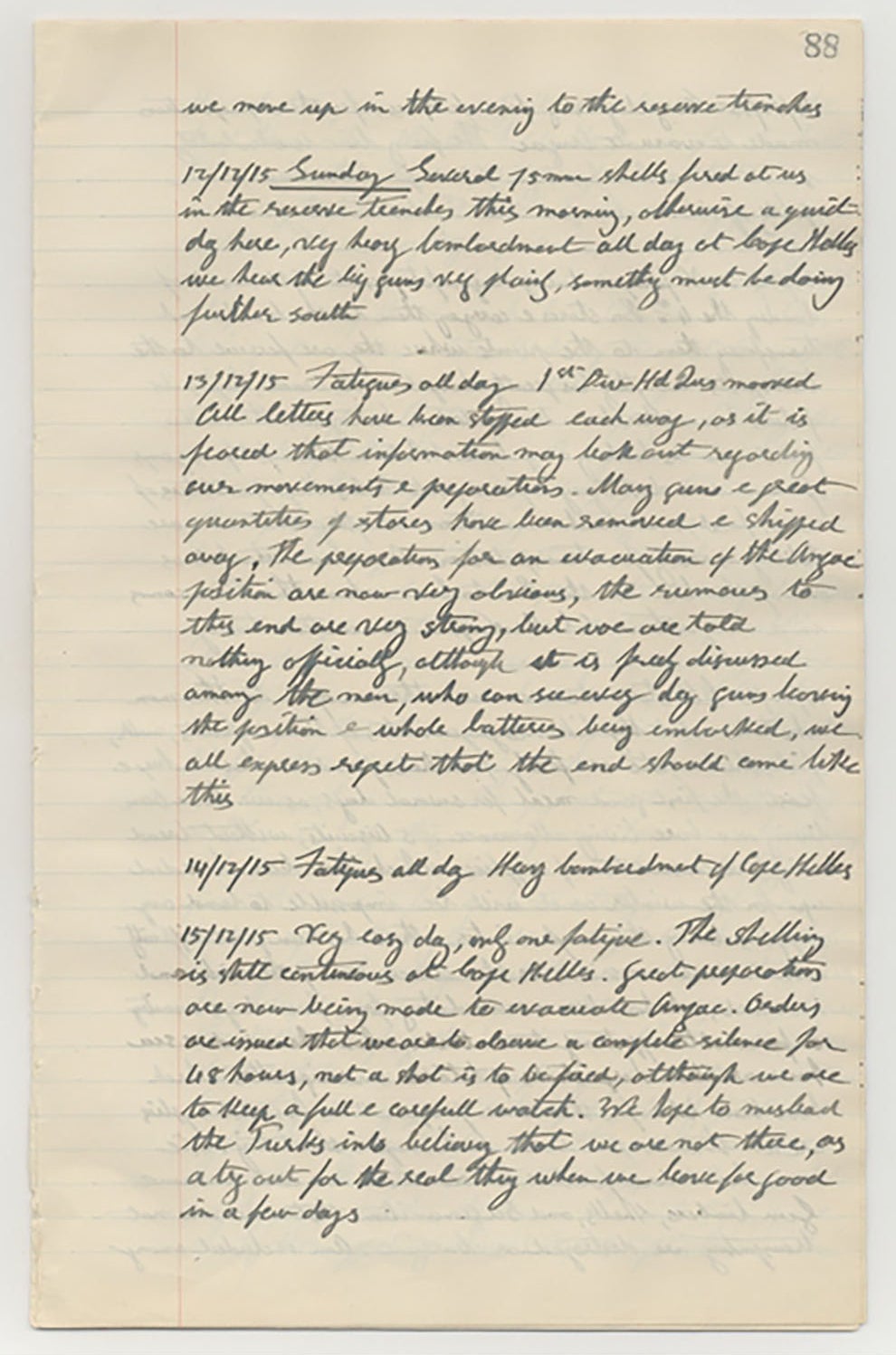 A diary entry by Sergeant Apcar Leslie De Vine on December 13, 1915.
"We are perpetually cold, as we only have light summer clothes, with no legs to our trousers, no singlets and shirts without sleeves."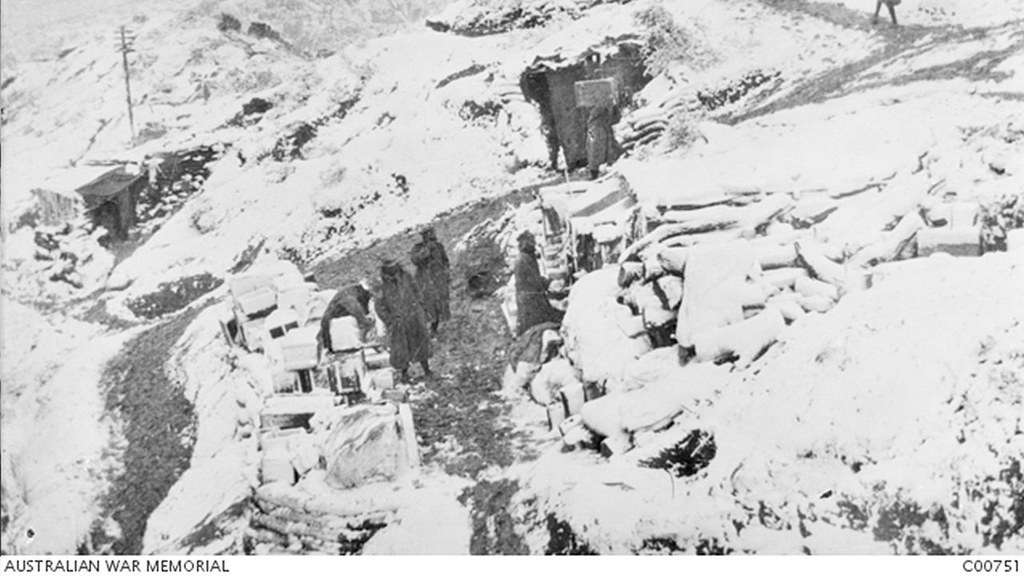 "Two men are said to have been frozen to death in a dug out in Mule Gully no, Reserve Gully last night [...] I don't know if it is true"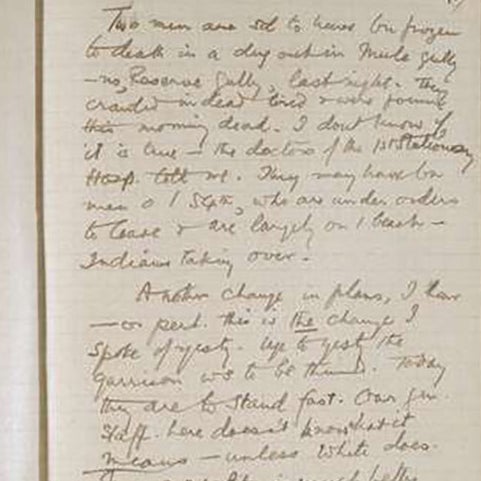 A diary entry by Charles Bean on November 28, 1915.
You can view more letters and manuscripts in the AWM online collection. Ancestry.com is also offering free access to its military records for a limited time, between November 6-11, 2015.