Novak Djokovic Just Invited A US Open Fan On Court For A Dance Off
A victory dance like no other.
It's well known that World No. 1 Novak Djokovic has the biggest heart in the tennis circuit today. But this moment after his Round 2 US Open win amps up his awesomeness to another level:
During his post-match interview, ESPN's Brad Gilbert asked Djokovic to rank the fan's dance moves. He said he recognised a man from the past and thanked him for his many years of courtside entertainment.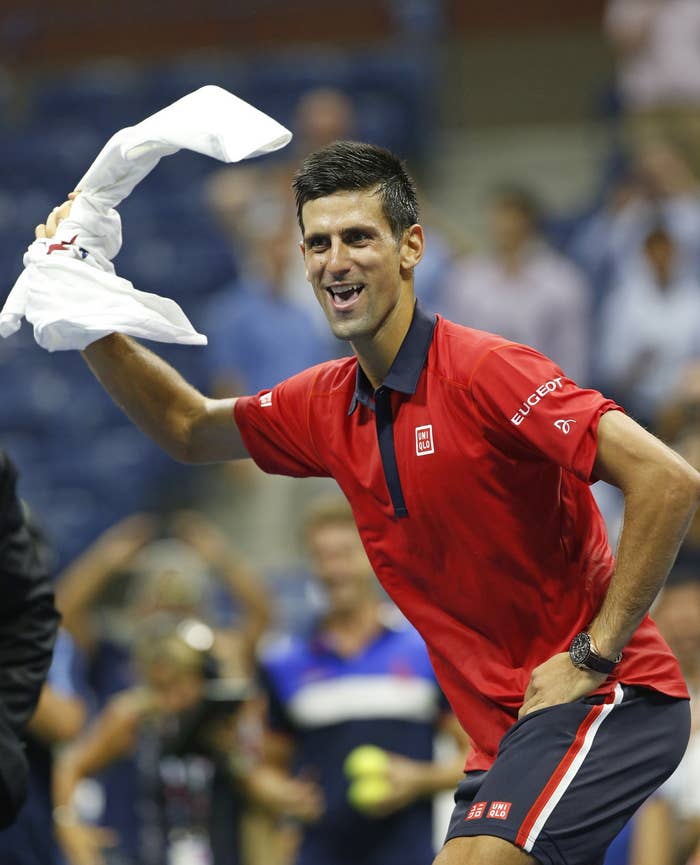 The fan waved from the crowds and Djokovic, being the ever-charismatic superstar that he is, invited him on court for the ultimate dance-off.
The lucky dude gave Djokovic one of his (many) I <3 NY T-shirts.
It was an awesome moment, really. Look at them basking in pure bliss.
Stay cool, Novak!