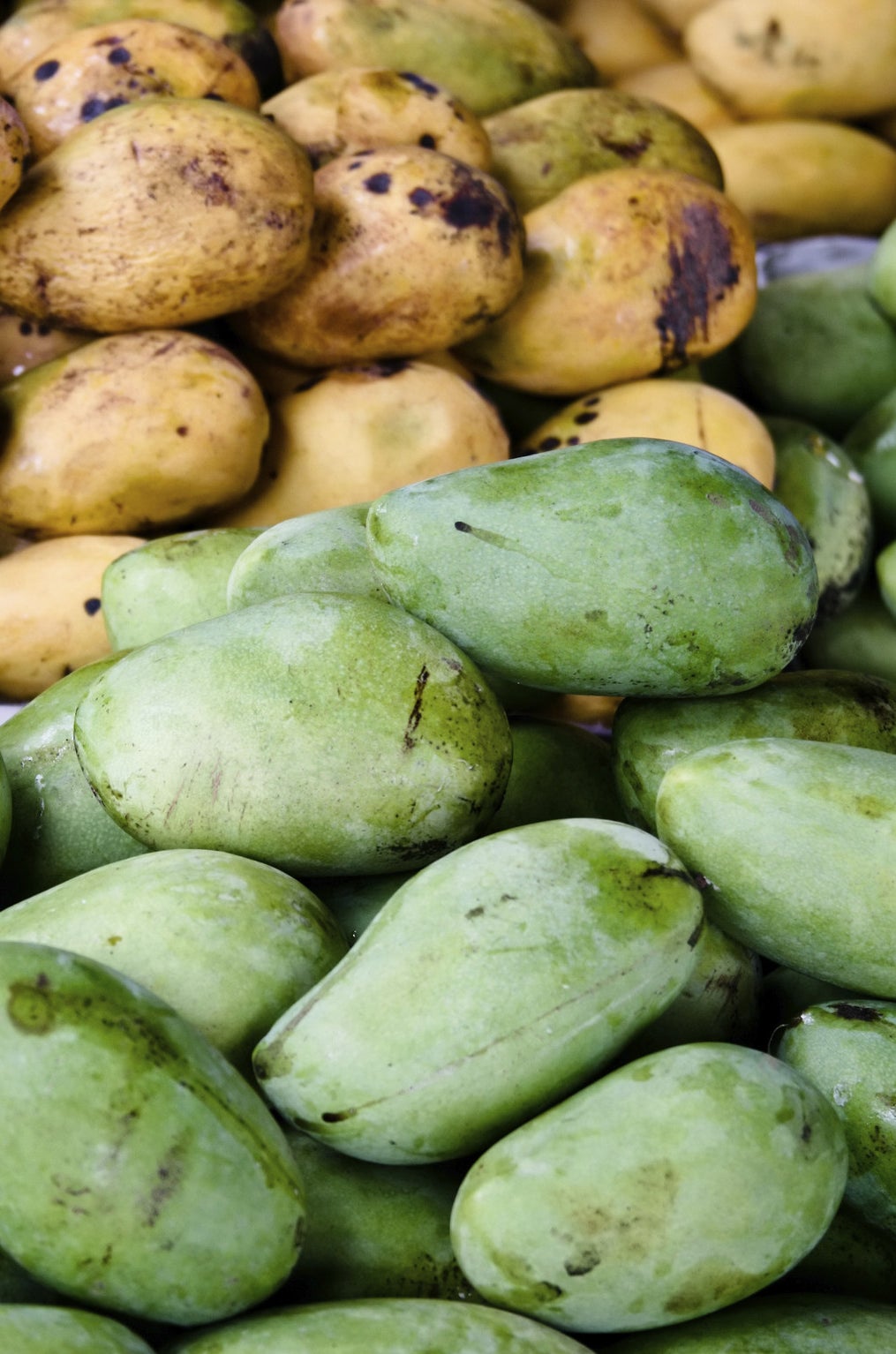 Most countries have their own native mangoes, sure. But Filipinos know deep down that nothing will ever come close to the sweet juicy nectar of those grown in the Philippines. And green mangoes topped with bagoong (salty shrimp paste)...yes, please!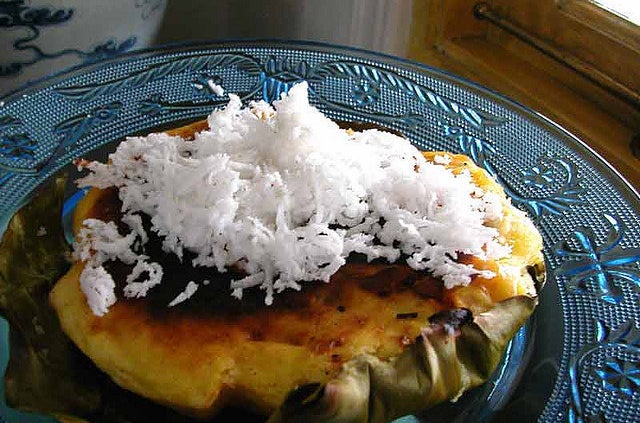 Some companies have attempted quick-mix bibingka batter so Filipinos abroad can get a taste of home. Those who have tried it, though, still look for the burnt taste only achieved by cooking this Philippine version of pancakes in terracotta pots. Best served with salted egg, melted butter and coconut shavings. Mmmm.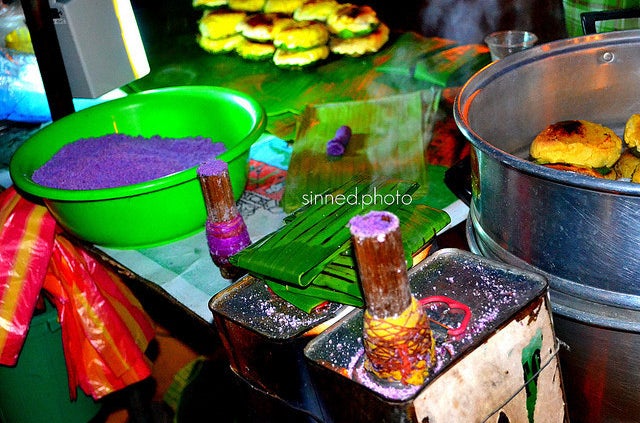 How can you say no to those royal violet-coloured rice cakes that complement bibingka so perfectly?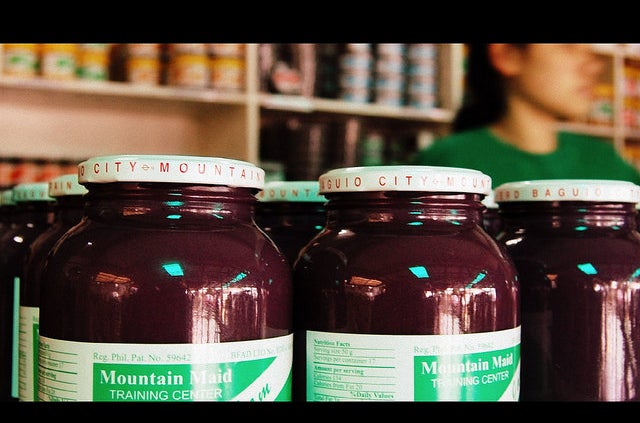 ...Another violet deliciousness - ube is in a lot of Filipino dishes. It's can be a topping in halo-halo (mixed fruit dessert), a flavour of a cake or a pie, or eaten on its own or with a bit of milk on it.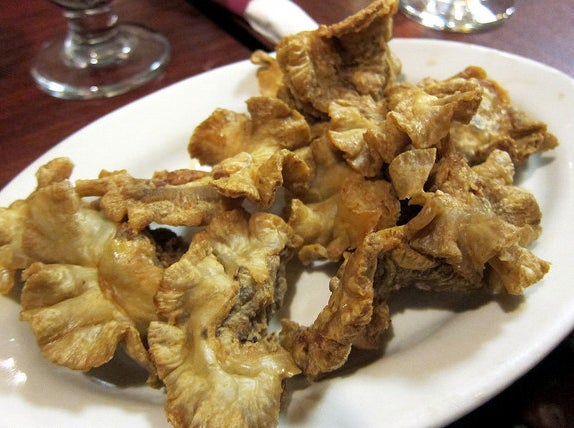 A deep-fried snack made from pork innards, this is one half of the deadly drinking session combo (the other half being beer, of course!).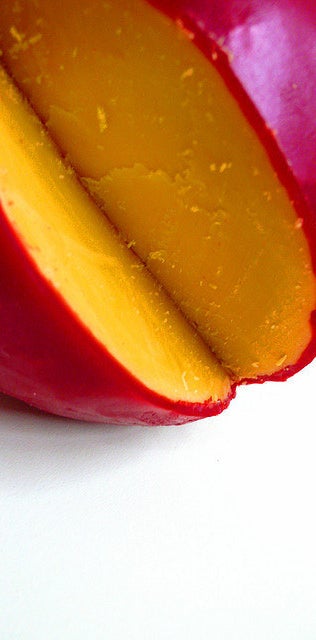 There's a reason the similar-looking Dutch Edam cheese doesn't taste quite like queso de bola.
In the days prior to airplanes (and when the Treaty of Tordesillas was international law), this popular delicacy had to be transported from Europe to East Asia via exploratory ships. For the cheese to actually last the journey, a lot of salt had to be added. Henceforth, the birth of Philippine queso de bola.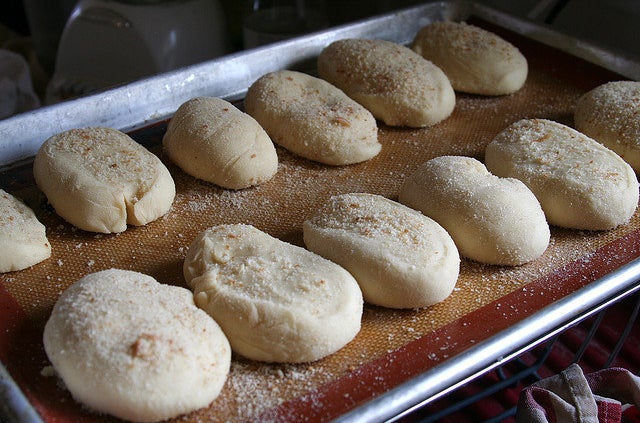 The pan de sal is a Filipino staple that's not just your ordinary dinner roll. Literally translated as "bread of salt", this humble bread can be eaten on its own.
Ooooh, the sweet aroma of the barako. All those fancy beans can never replicate the strong bitterness of this coffee variant.
9.
Pancit Malabon. Or Palabok.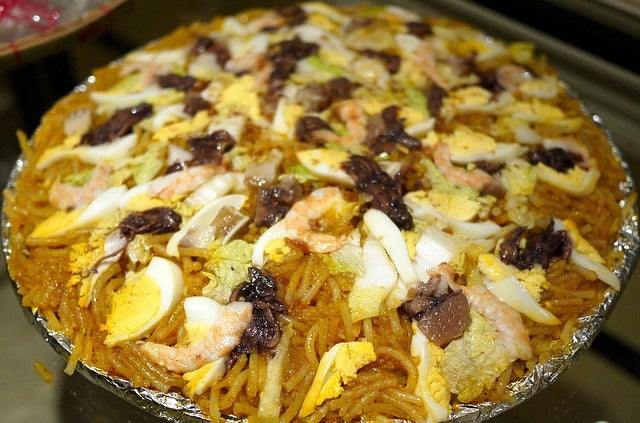 Not that pancit Malabon or pancit Palabok can't be replicated outside the Philippines. It just takes a lot of effort and a lot of ingredients - it makes the local panciterias look like masterchefs.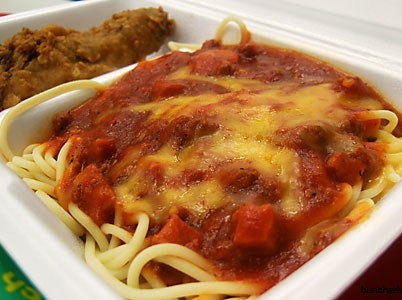 Filipino expats in the US, Hong Kong and Singapore are so lucky to have this within their reach. But those living elsewhere need to wait until they go home before they can once again reunite with the Philippines' #1 fast food chain.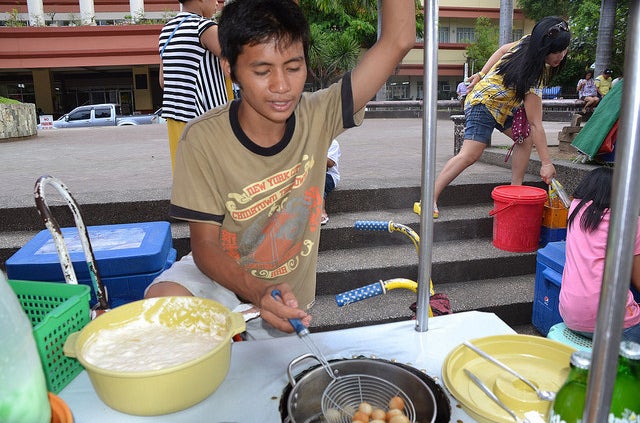 If fish balls sold on the streets aren't your cup of tea, you still know that those homemade ones need to have that special who-even-knows-what-they-are-made-of sweet and sour sauce.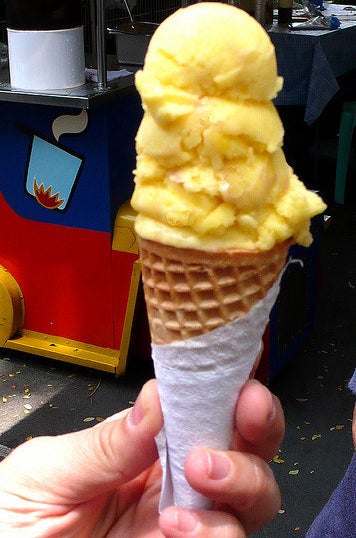 It's not actually dirty (sometimes). Though this kind of ice cream just cannot be replicated by those store-bought brands. Not even close. Also, cheese ice cream is only really good when it's bought from those push carts.
Pampanga longganisa has been successfully imported to other countries. But those who prefer the more savoury/garlicky/peppery variants need to either fly home or settle for a poor knock-off abroad.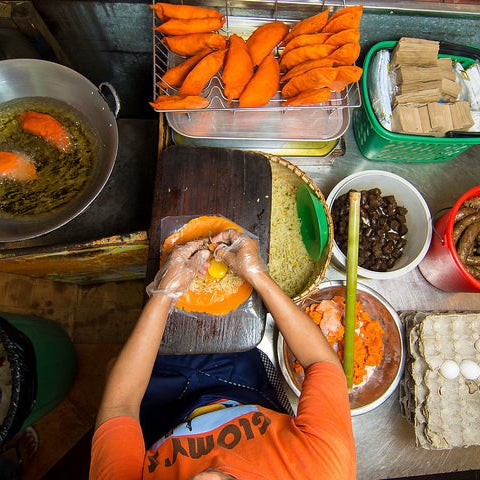 There's simply an art to how the Ilocanos make their empanada. And to be honest, even the ones outside Ilocos are nowhere near as good as the original.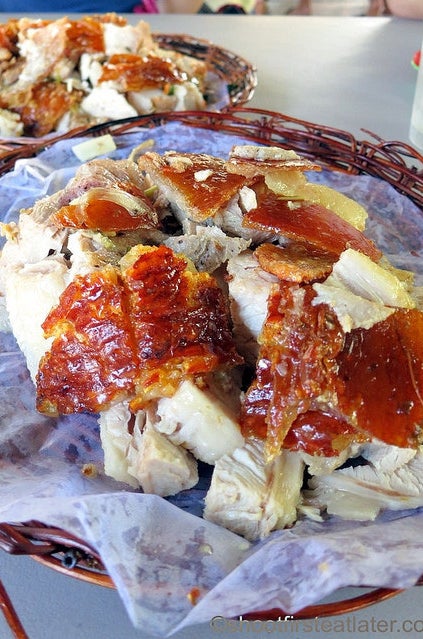 Who knows what concoction they infuse in the Filipino spit roasted pig (especially those from Cebu). Maybe it's the crispiness of the crackling. Or maybe, it's how we associate the lechon with the most special and most sentimental celebrations.
16.
Tender juicy hotdogs.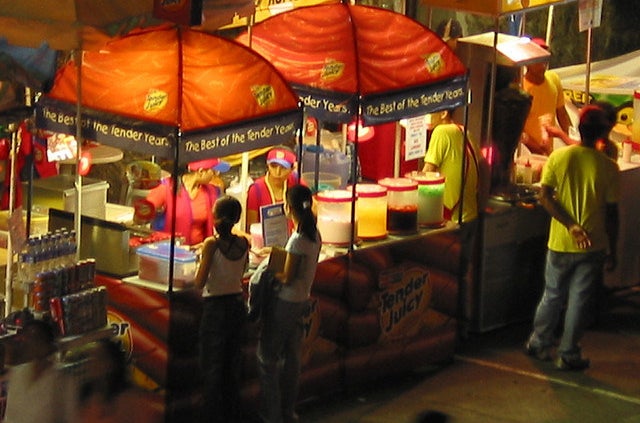 Tender. And juicy. It's what your childhood was made of. So being far away from home just makes you want it more.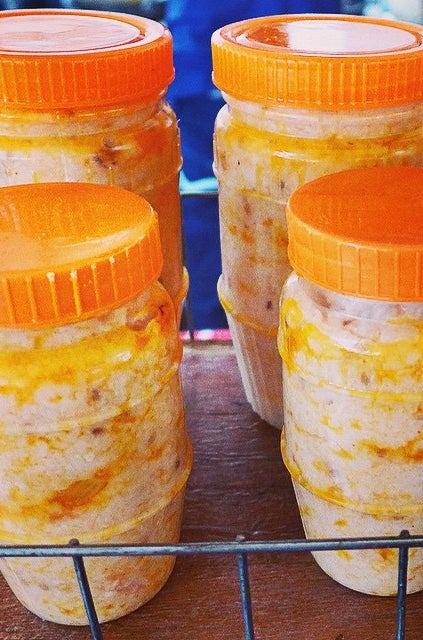 Pasta or rice with pure crab fat is not something anyone should eat everyday... or often... or at all. It's good then that aligue isn't readily available anywhere else because this delicacy is very hard to resist.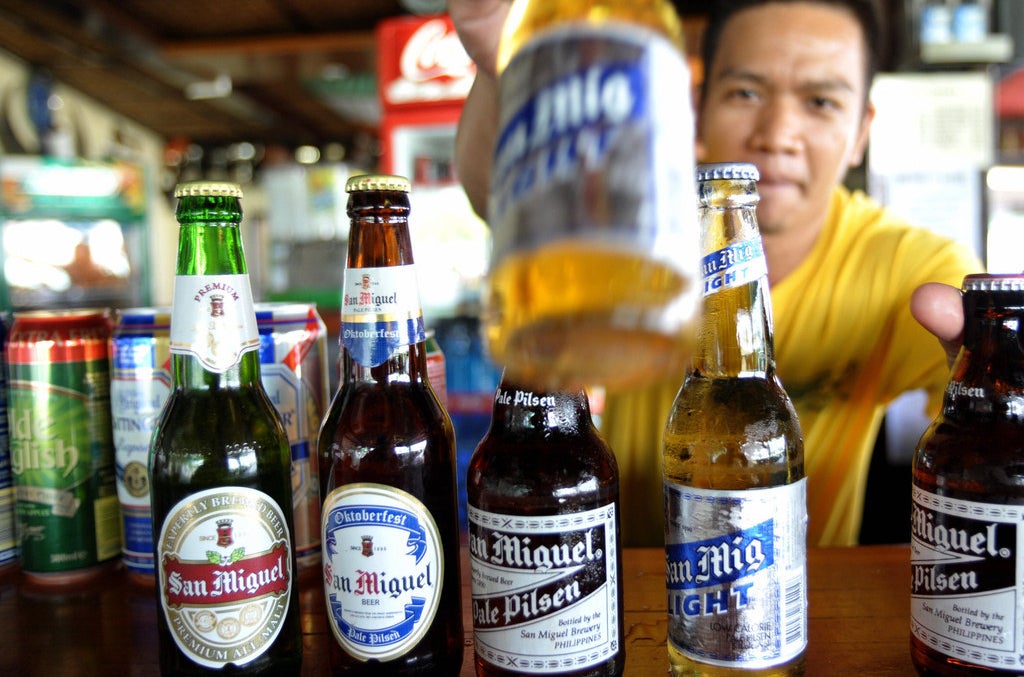 Not only because these beers cost less than a dollar (USD, AUD, NZD or SGD), they're also pretty damn good. And if you're after a stronger hit, the 7% alcohol in San Miguel's Red Horse beer will take care of your needs.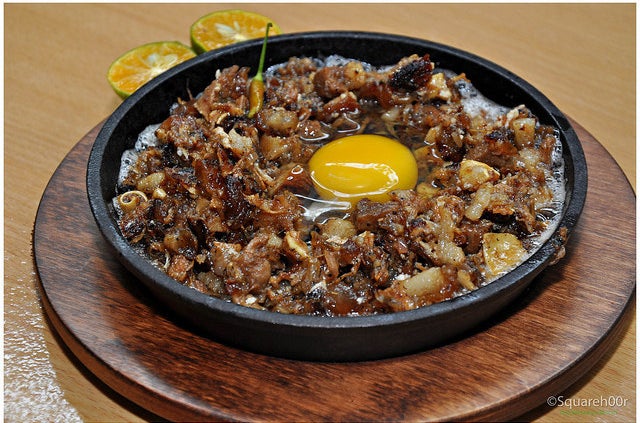 Let's be honest. There's no drinking session in the Philippines without this sizzling plate of unusual pig parts and (preferably) an egg. It's the perfect snack that goes with beer, and makes hangovers a little less painful.