A Bunch Of Naked People Ran Into A Freezing River To Celebrate The Winter Solstice
Right at the crack of dawn.
Don't pretend you've never wondered what 670 butts in a river looks like. Look no further because here's a snapshot, and it looks as manic as it (probably, most likely) feels.
It was nine degrees on a winter morning in Hobart, and all these people could think about was stripping down and running bare naked into the Derwent River.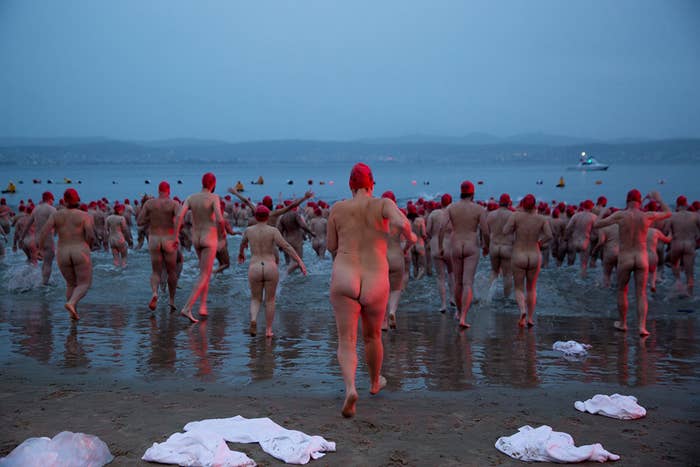 Tasmanians call this the Nude Solstice Swim and as part of Hobart's winter festival, Dark Mofo, the event is their annual ritual celebrating the end of the longest night of the year.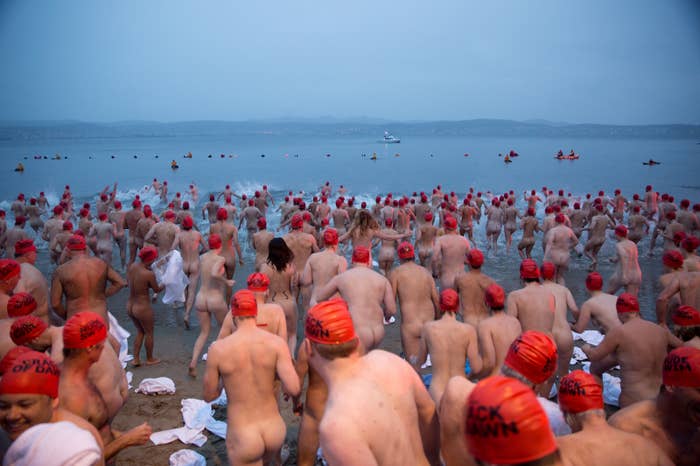 There must be something in the water.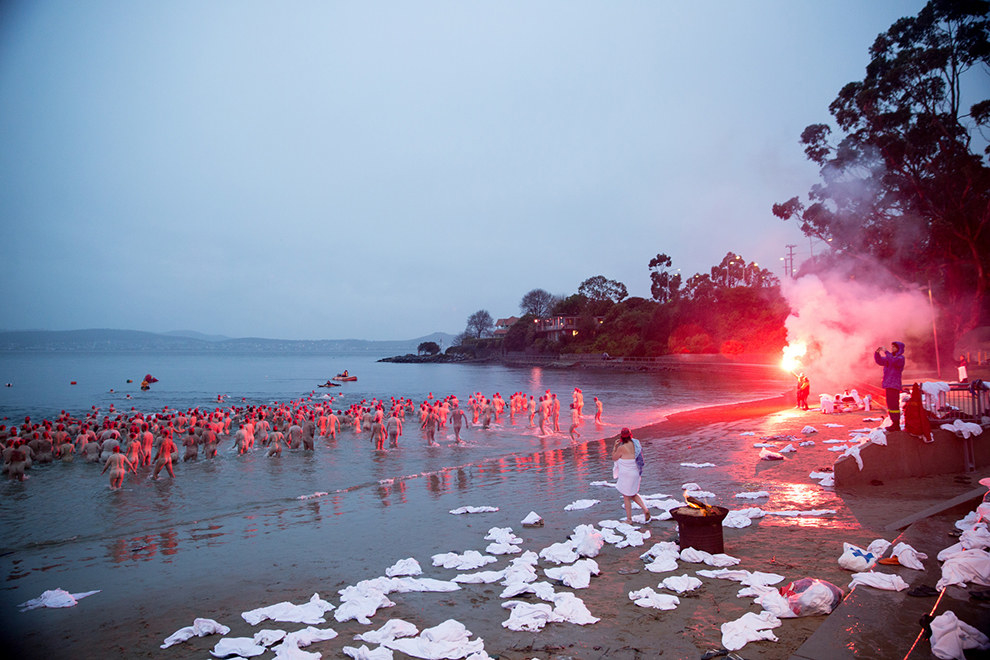 They seem to be having a cracker of a morning!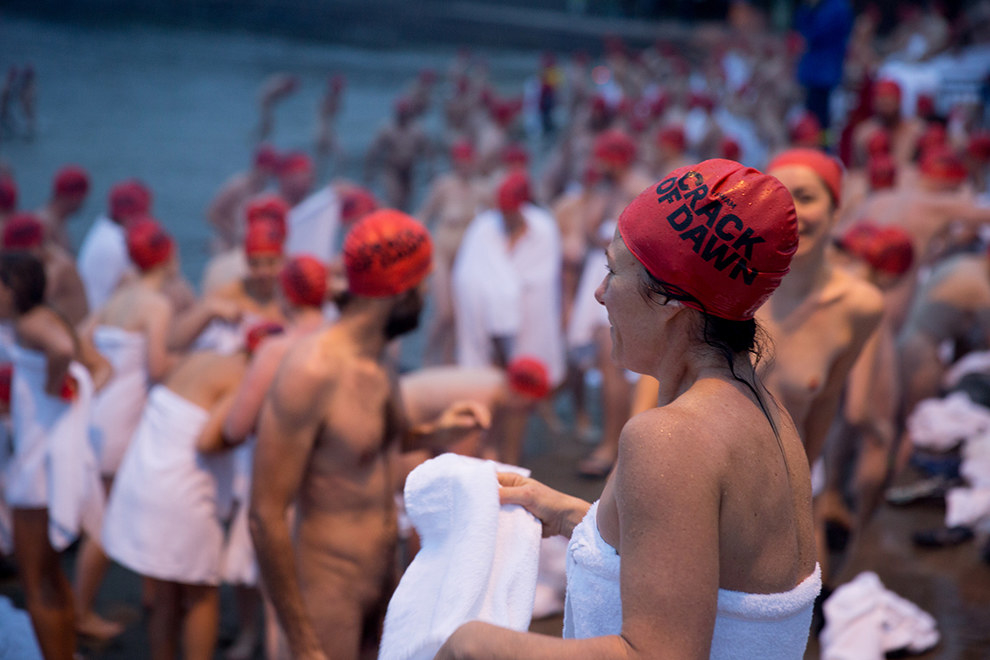 Really, no one celebrates winter better than Tasmania.