Warning: some photos in this story may be distressing.
Hello. In case you didn't know, this is Anna Wintour — fashion icon, source of every aspiring fashionista's fears, and inspiration for Anne Hathaway's best movie of all time (fight me if you dare).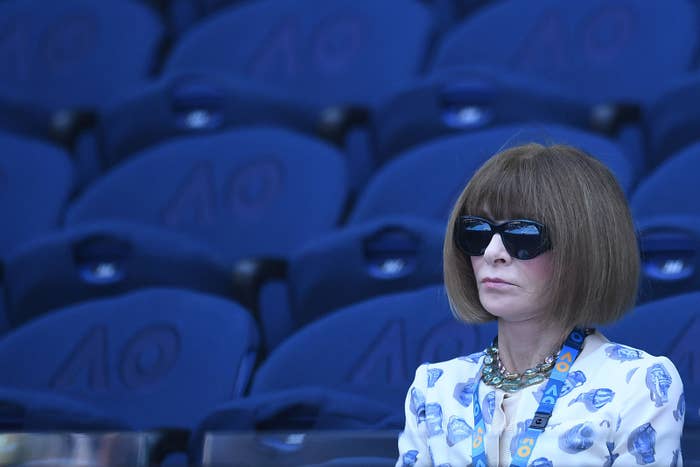 She's in Australia at the moment, but you wouldn't really guess, given she's been showing up wearing long sleeve dresses...
An outdoor event! Also, please direct your eyes at the woman wearing...A SCARF.
You see, it's crazy hot in parts of Australia. So hot right now. Quite possibly the hottest place in the world.
Places including Port Augusta in South Australia have recorded up to 50C today (that's a mind-bending 122F).
Animals are also suffering. Rohan Smyth and Ralph Turner from Alice Springs have shared photos of mass horse deaths caused by the heat. Other feral animals like camels and donkeys are being culled because they are dying from thirst. Warning: these photos may cause distress.
At the Australian Open, where a new heat policy was introduced this year, there was a bit of an uproar over whether the roof of Rod Laver Arena should be closed during play.
Here's Ms Wintour again, looking quite chill in her long sleeved frock and snakeskin knee-length boots.