Horror movies are terrifying, but sometimes you find a post about them that make them actually seem pretty damn funny.
Like maybe you know how creepy you look when you're stalking someone online and they get a notification for it.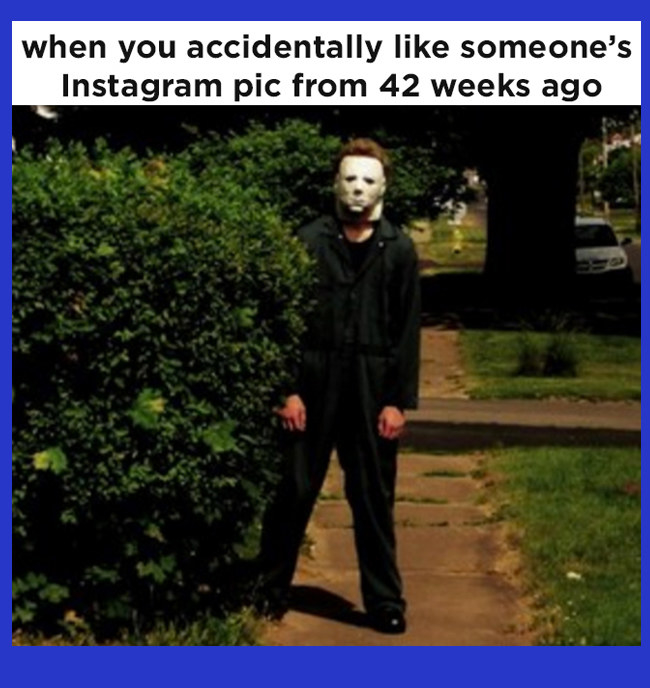 Or there are some frustrating AF moments you experience while watching every scary film.

Perhaps you HATE scary movies, and when one goes too far, you're like, "Lol, bye."
Whatever your feelings are toward spooky films, we feel you. So, show us: What's the funniest image you've seen about horror movies?
Send us a link in the comments or share the image in the Dropbox below for a chance to be featured in an upcoming BuzzFeed Community post!