ICYMI, Demi Lovato and Fall Out Boy collaborated late last year on a version of FOB's single "Irresistible," and it sounds amazing, obviously.
Well today, they released a video for the song, parodying NSYNC's iconic video for "It's Gonna Be Me." Remember the one?
It starts with Demi working at the factory where the NYSNC dolls are being boxed, and she's just not feelin' the dolls that much.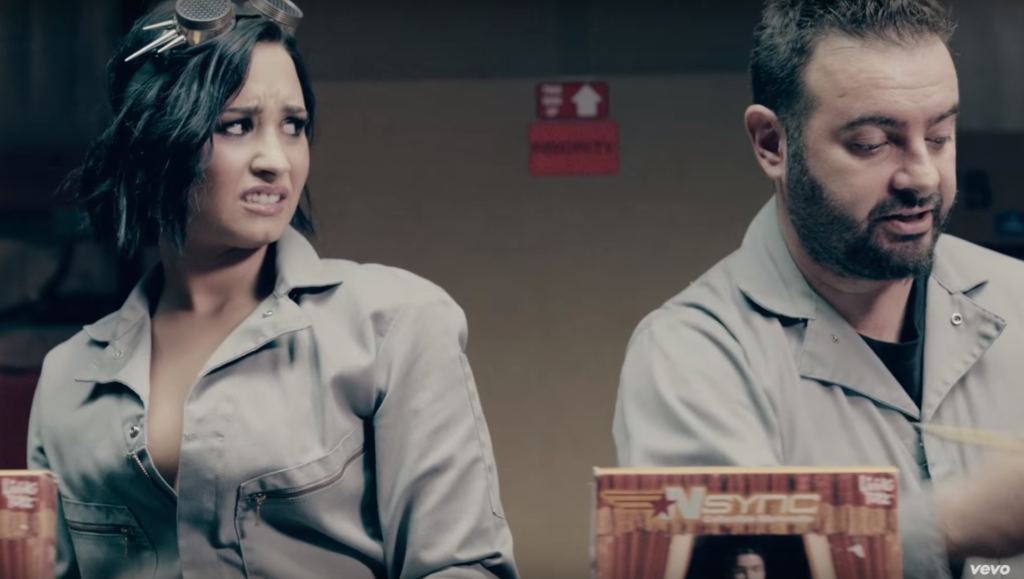 But then a Pete Wentz bobblehead shows up at the toy factory, and she's all, "yaaass!"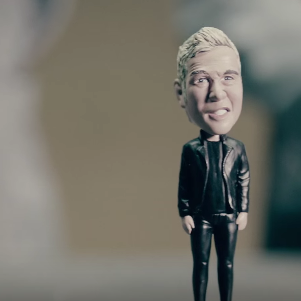 BTW, her co-worker at the toy factory? CHRIS KIRKPATRICK.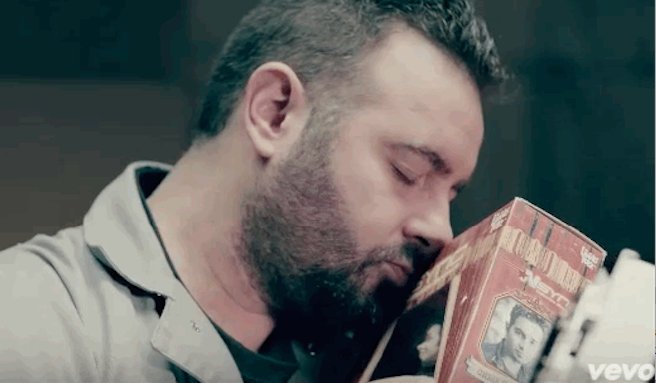 Then, the NSYNC references start rolling in, and it's almost too good to be true.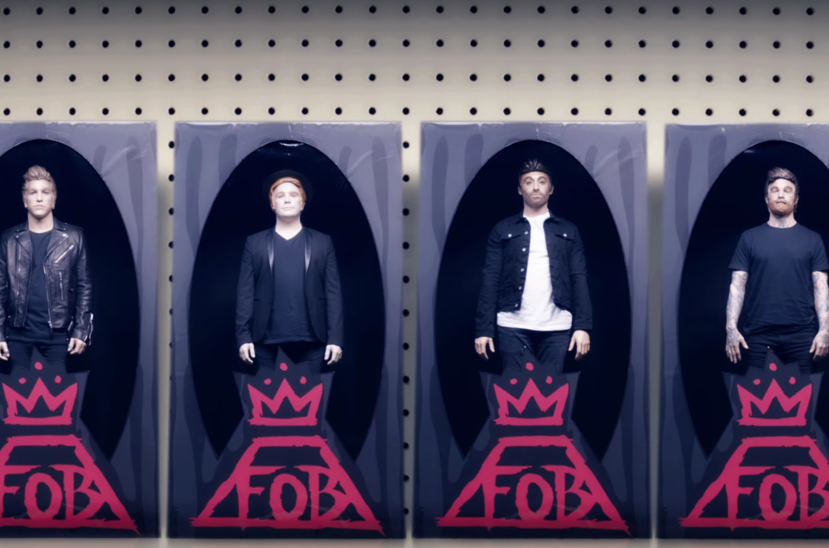 Like the whole ~doll trapped in a box~ scenario. Look at those painted-on eyebrows.
And Demi is a modern day icon as the girl in the toy store. REMEMBER HER? Of course you do.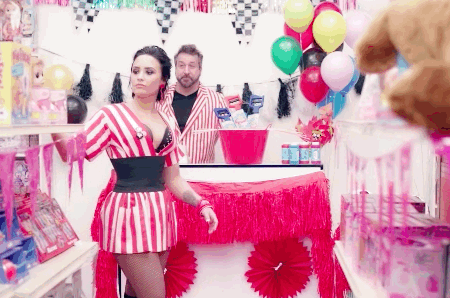 Just like Justin Timberlake and the gang, FOB breaks out of their boxes and tries to get the attention of an actual human.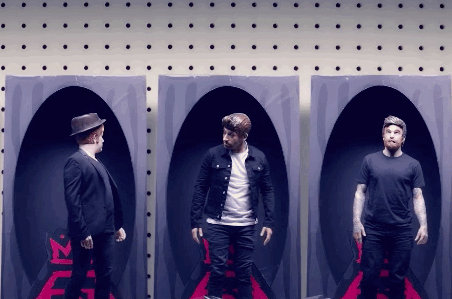 Except in this video, Fall Out Boy's trying to get the attention of someone we already know.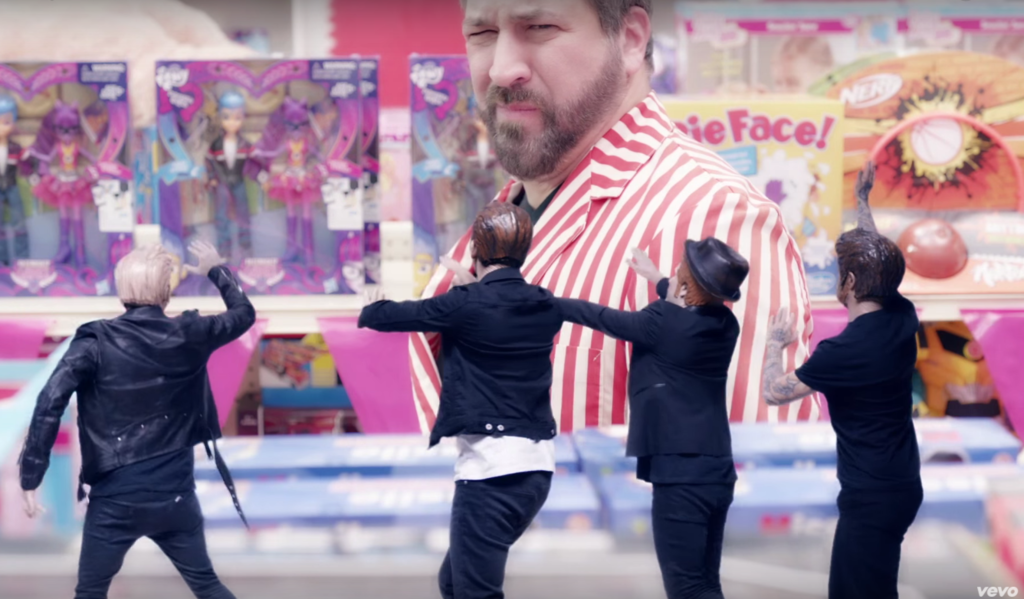 It you, Joey.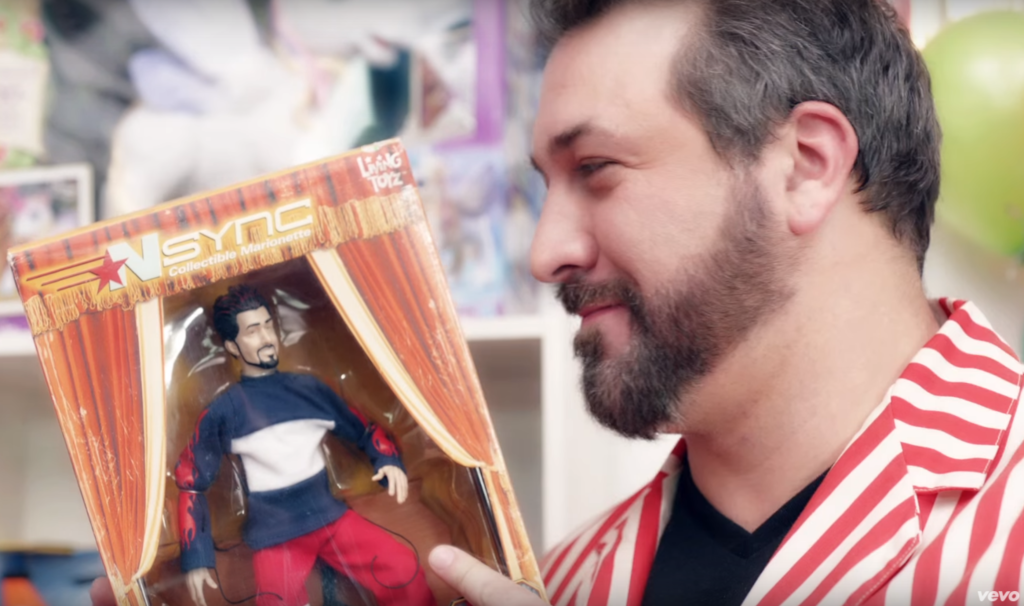 And remember in "It's Gonna Be Me" when the army men started messing with our guys? The same happens to Pete Wentz and the fall down guys, except with ninja dolls.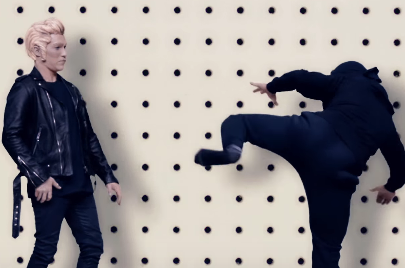 Both videos also feature pretty lady dolls as well. Because, why not?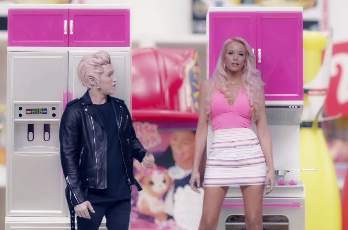 And each ends with the toy store girl being fascinated by her new tiny doll pals.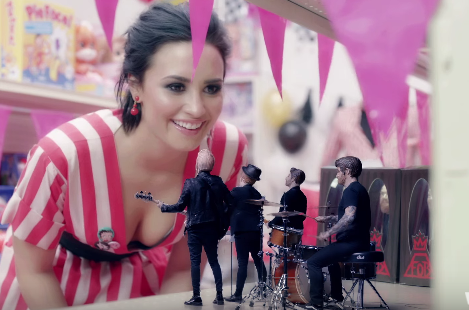 But in "Irresistible," Joey isn't impressed. He's like, "where are the cool dance moves like when I was a doll??? Hmm??"