If you know Panic! At the Disco, you are fully aware that lead singer Brendon Urie thrives on being theatrical.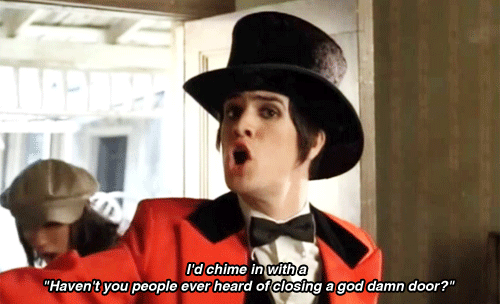 And though the band has released some seriously iconic videos throughout the years, their newest really ~takes the cake~.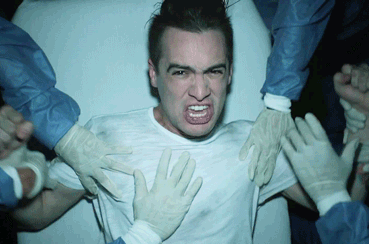 The video is for their new song "Emperor's New Clothes," and the video is creepily perfect — just in time for Halloween.
The video picks up where "This Is Gospel" left off, with Brendon in this ethereal, cloud-filled land.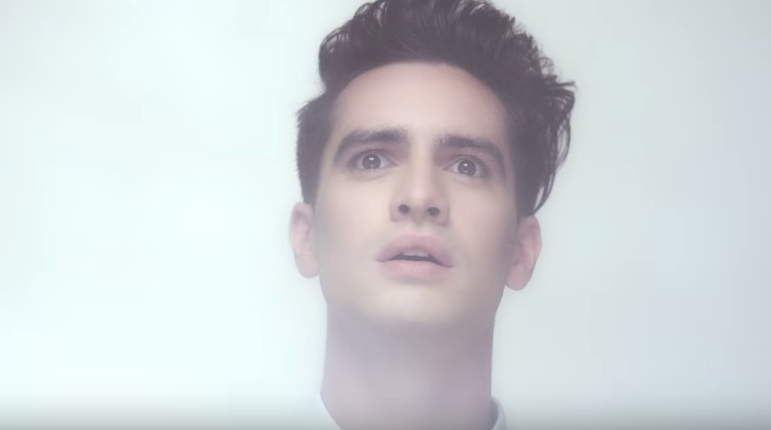 But suddenly the heavenly theme turns dark AF, because Brendon falls through a trap door.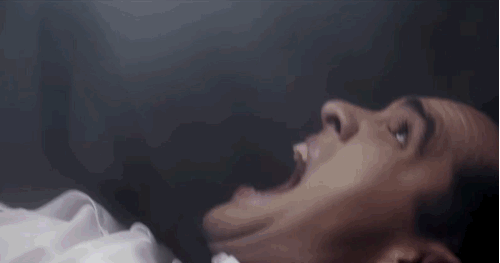 As he's falling, you get quick glimpses of creepy shit, like THIS: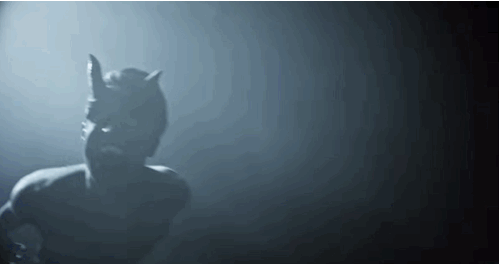 And moments after he hits the ground, he starts transforming into... something.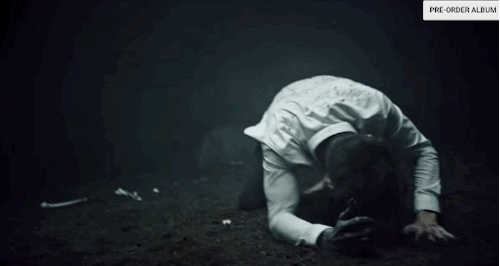 Out of nowhere, the insane chorus drops, Brendon grows horns, and you have no choice but to be overcome with ~panic~.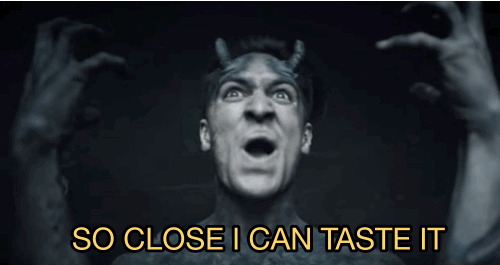 Like, is this set in Hell? A graveyard? Our wildest dreams?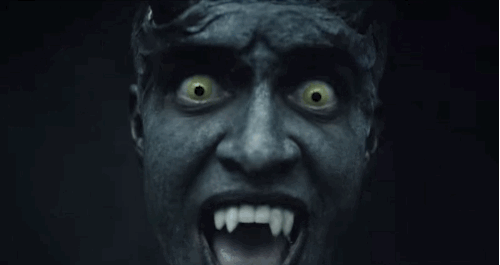 Whatever is going on, it's too terrifyingly perfect to look away.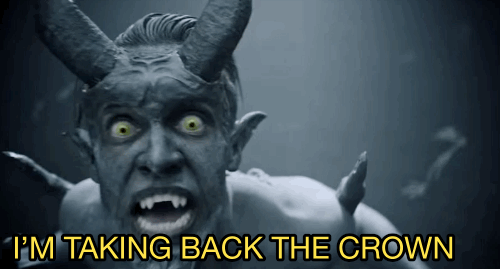 And if you thought the whole thing couldn't be darker or weirder, a bunch of skeletons start chanting for like 30 whole seconds.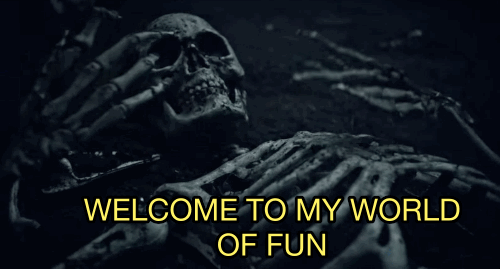 WHAT IS GOING ON??????? IT'S PERFECT.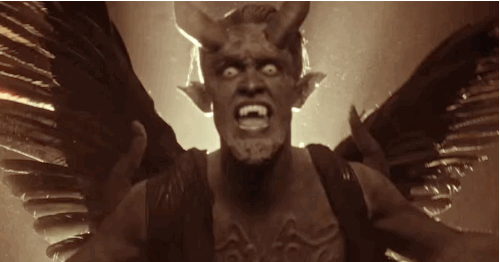 Stay weird, Panic! At The Disco.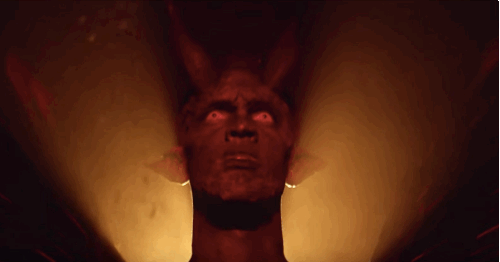 Panic! At The Disco's new album, "Death of a Bachelor," comes out on January 15, 2016.