The Ultimate Guide To Photo Resources For BuzzFeed Community Users
Not sure where to find pictures for your post? Fret no more.
Please note, if your post or quiz is selected to get featured across BuzzFeed's network, our editors may make a few edits to it to reflect the BuzzFeed style and tone! This includes edits to some copy and images (for more on image FAQs, you're in the right place)!
Howdy! So, you've just signed up for a BuzzFeed Community account and have the perfect idea for a post, but where are you going to find pictures to use?
We're here to help! First and foremost, please make sure to read our Rules and Guidelines. Kindly note that BuzzFeed Community does not support any accounts or posts that are of a self-promotional, political, or commercial nature. Not sure if your post fits our guidelines? Click that link above and take a look!
Before we start, the number one thing to remember is: Respect other creators' intellectual property!
OK, ready for some resources? Here we go!
If you're searching for hi-res photos to use in a personality quiz, upload them straight from your draft with our Unsplash Photo Uploader!

Some cool things to note regarding the Personality Quiz Unsplash Photo Uploader:
1. You do not need to add a photo credit, as this system automatically adds a photo credit to the photo.
2. You do not even need to leave your draft to upload images. This is the easiest way to upload images to your personality quiz!
Here's how to use it. Step one: start your personality quiz. In the answer section under your first question, click on the little photo icon.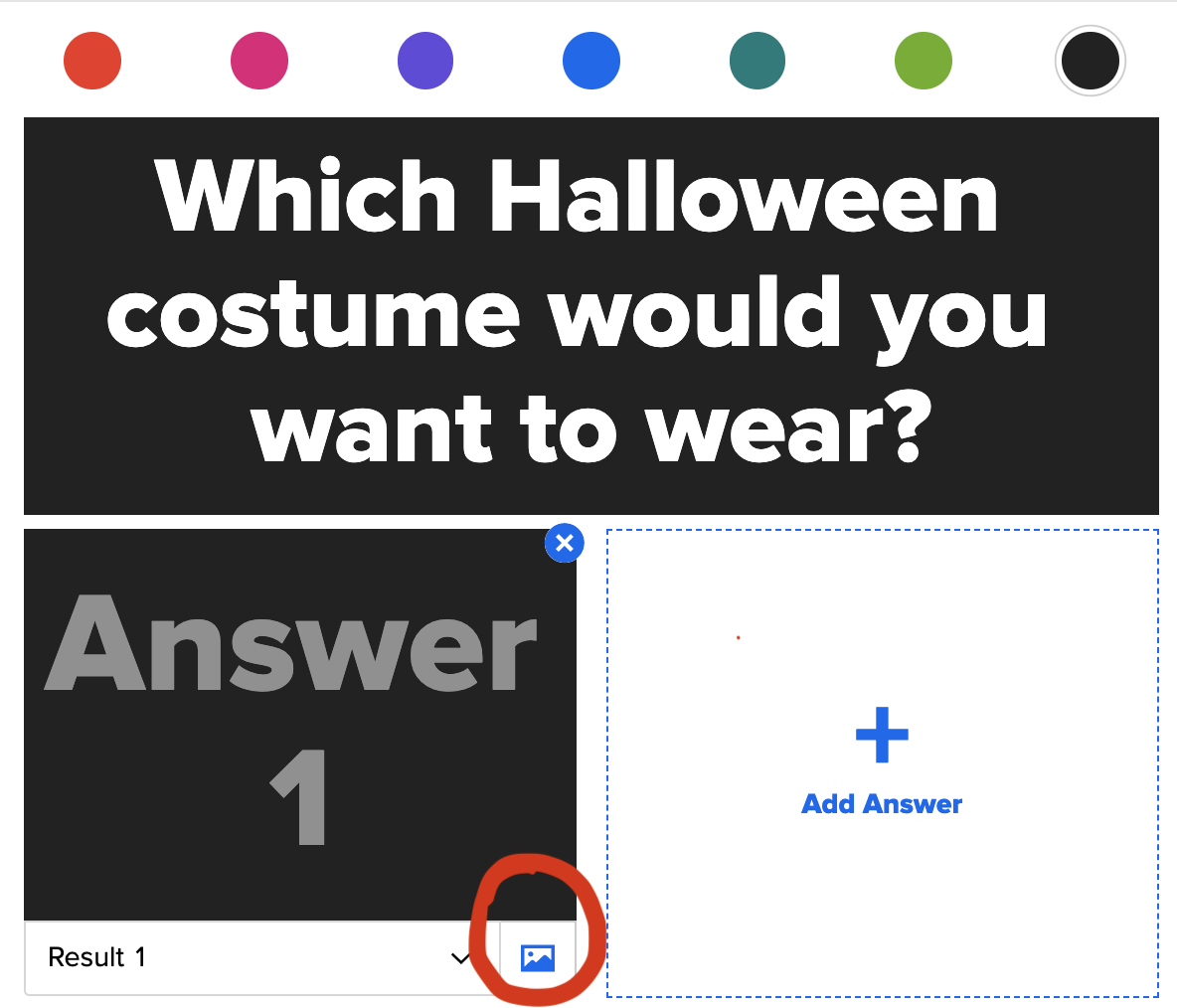 Step two: When the image uploader pops up, type what you're looking for into the search bar. Click the image you'd like to use, and it will be added to your post! Continue these steps until you're finished with each question.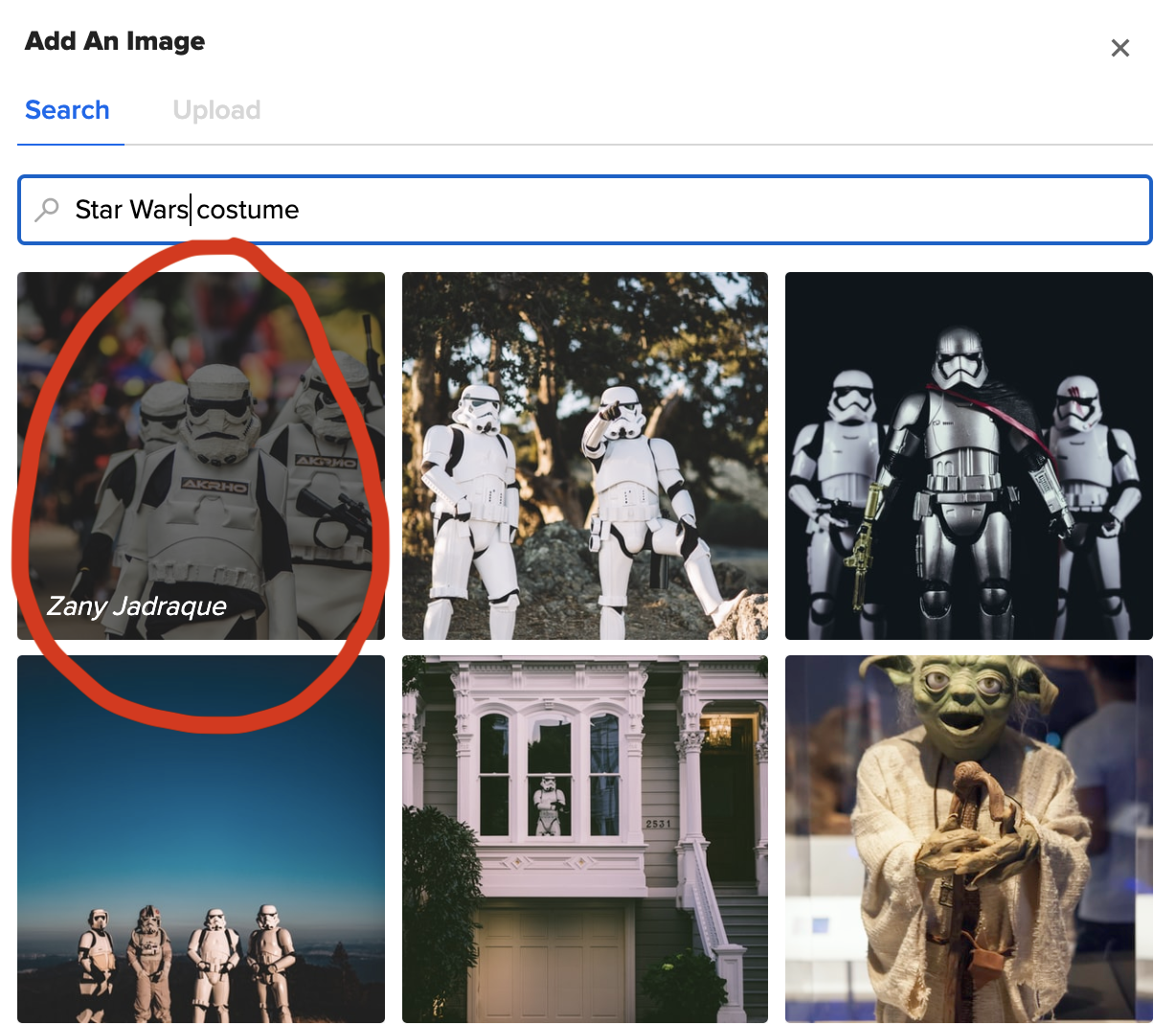 DID YOU KNOW?
You can also add Unsplash images following these same steps to your results section!

If using Giphy, this is how you should source your GIF:


On Flickr Commons, type a keyword. Then make sure to select "all creative commons" in the drop down box, so you know you're only browsing through images you have permission to use.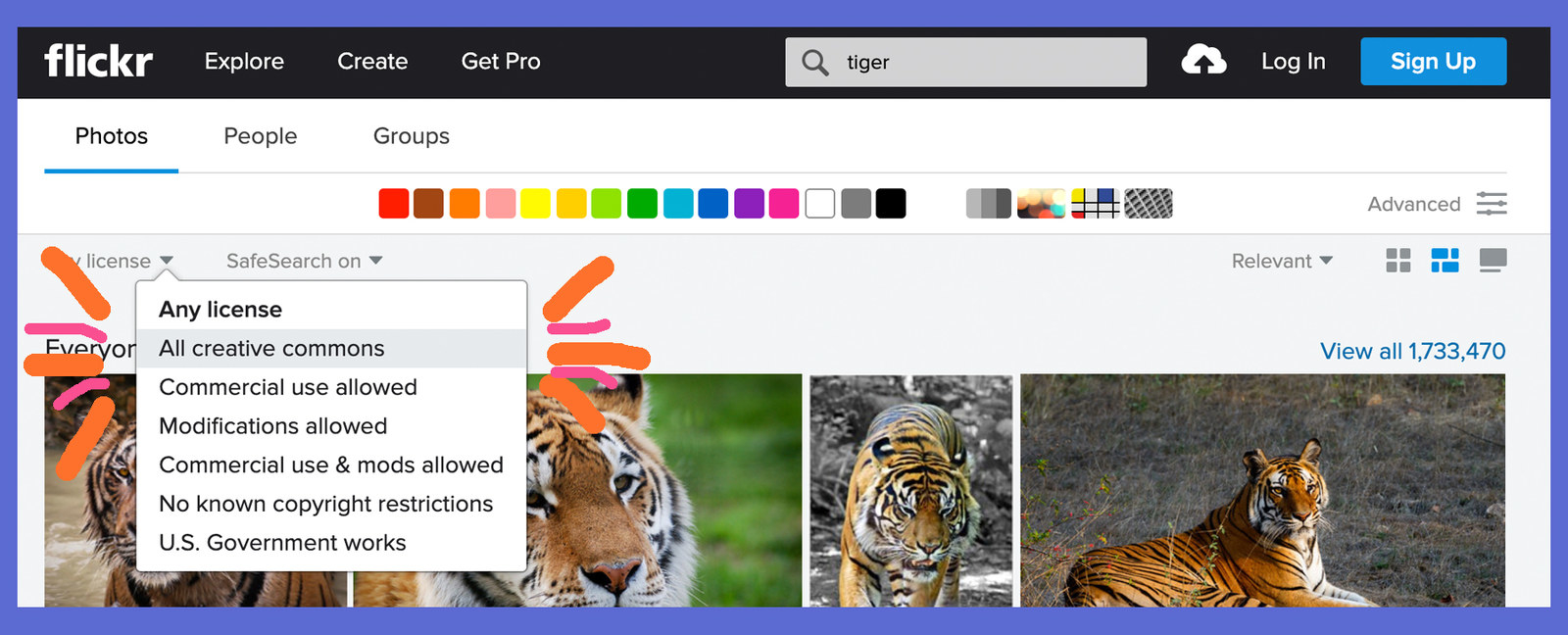 When crediting Flickr Creative Commons, it should look like this:

And here's how the sourcing for the above image should look:
Finally, embedding is also a fun way to feature rad content.
To embed a post, you just need to follow a few easy steps. First, click on the "embed" button in your draft:

Then, paste the URL or embed code into the box that appears, and hit "enter." Fun and easy, right?

So which websites allow embeds, you ask?
Twitter:
If you still have questions, you can email the Community team at communityhelp@buzzfeed.com.