The last year of Valentina Sampaio's life has been something of a whirlwind. She went from doing local shows and photo shoots near her hometown, to walking in São Paulo Fashion Week, to posing for covers of national magazines like Elle Brasil and L'Officiel Brasil.

Then the 20-year-old from northeastern Brazil made fashion history as the first out transgender model on the cover of any edition of Vogue, appearing on the front of the flagship Vogue Paris's March issue.
"Things have happened so fast, I've barely had time to process and think about what all this means," Sampaio said at a cosmetics shoot in a warehouse in Rio de Janeiro last month. Sitting in her makeup chair and wearing a simple white V-neck T-shirt, as she spoke several people primped her, one brushing her hair into a ponytail, another applying a clay face mask that was the product for the shoot. "I've realized a dream of such size I really can't describe it."
Her accomplishment comes despite recent setbacks for the LGBT community in Brazil — including a spike in hate crimes and killings of LGBT people. Though the reality for most trans women in Brazil differs sharply from Sampaio's, her ascent to fashion's most coveted spot is seen both as a milestone and the mark of a new normal for transgender people in her industry.
"This is without a doubt a game changer and it reflects a new era," Jorge Grimberg, a Brazilian fashion correspondent for Vogue US and Business of Fashion, told BuzzFeed News, citing how Caitlyn Jenner's Vanity Fair cover sparked a "trans revolution" in the media. "The big evolution we're seeing here is the fact that she's been put on there to be seen as a beautiful woman, which she is. Period."
Emmanuelle Alt, the editor-in-chief of Vogue Paris, wrote an editorial to accompany the historic spread, equating Sampaio to other top models who have graced the magazine's cover — except that Sampaio was assigned male at birth.
"Only when a transgender person poses on the front cover of a fashion magazine and it is no longer necessary to write an editorial on the subject will we know that the battle is won," Alt concluded.
"The world has taken huge steps for transgender people in recent years," Sampaio said. "My cover is another small step — an important step that shows we have the force to be Vogue cover girls.
"The fashion industry is an instrument to raise flags promoting diversity, where things are more fluid and beauty evolves. Fashion is a world that's freer."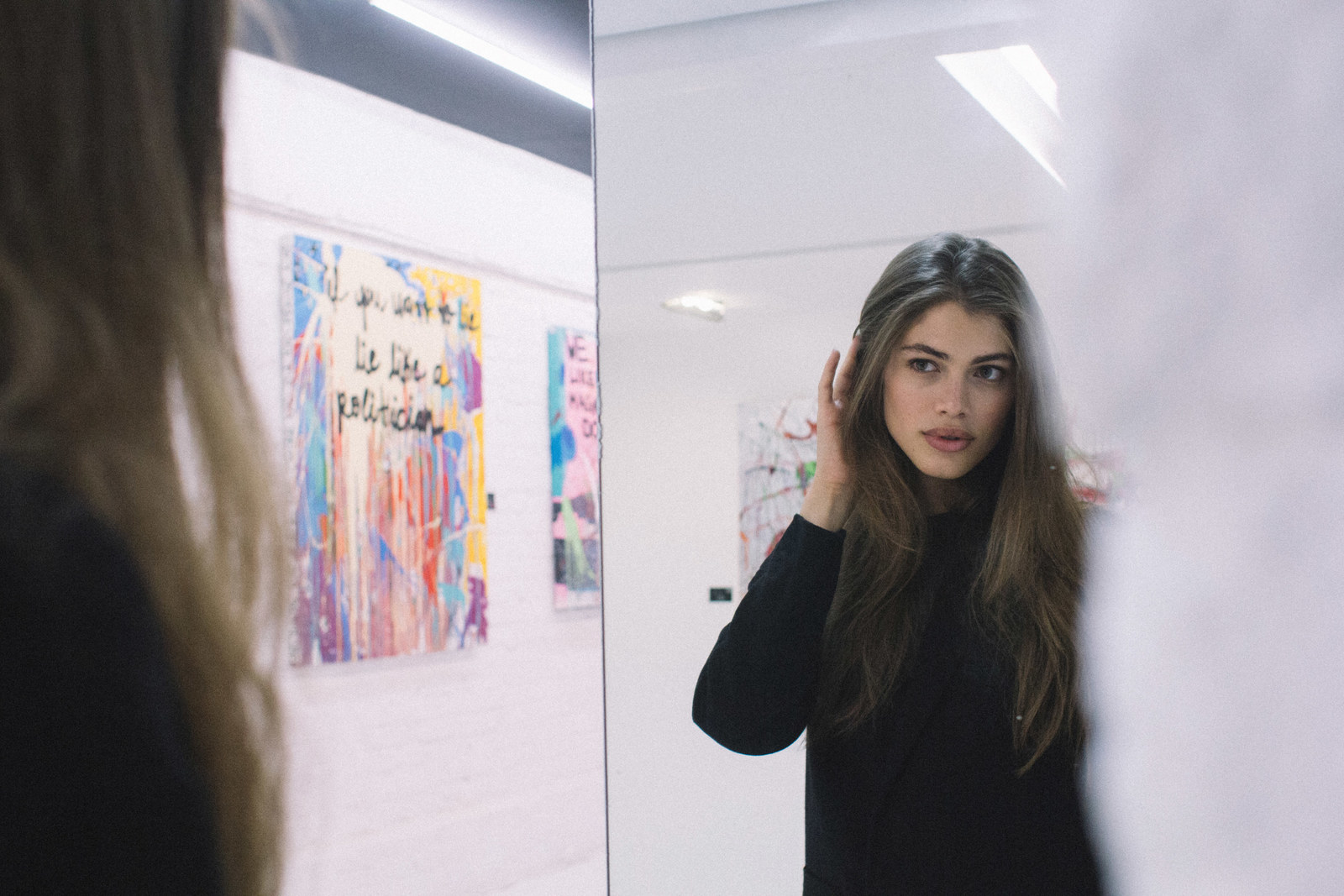 Born and raised in the coastal city of Aquiraz, Sampaio said she was incredibly lucky to have a "chill" childhood, one in which her family and community always accepted her as a girl.
"People in my hometown always treated me normally. I have always been a girl and I've never felt any different. And that's what I transmitted to people."
Being a model was a dream so big, she said, that it was more of a fantasy than a goal. She posed in front of any camera she could get her hands on and spent many nights impersonating Brazil's telenovela stars.
Once Sampaio started commuting to the largest nearby city, Fortaleza, to study fashion with hopes of being a stylist, she got involved with local fashion and event producers.
But her career didn't come without bumps in the road. During her very first job in 2014 she says she was fired from an ad campaign. The clothing company (which she preferred not to mention by name) told her it was a conservative brand and that its clients wouldn't take well to a transgender model.
"It was a really difficult moment. It was like I was wrong to be in that place, like I didn't belong there. But my reaction was just to get out of that situation," she said.
She pushed forward despite the discouraging setback at the onset of her career. And in the months following, she would leave her home state for the first time to act in an independent film shot in Rio de Janeiro and that would debut at São Paulo Fashion Week.
But Sampaio's milestone comes at a time when Brazil is seeing a rightward shift in national politics. Within Brazil's increasingly conservative legislative and executive branches, ramping up education about LGBT acceptance and tolerance seems unlikely. Last month, the Brazilian Ministry of Education revealed it's removing all mentions of "gender identity" and "sexual orientation" from the national curriculum.
According to Marcelle Esteves, vice president of Rainbow Group, Rio's oldest organization fighting for LGBT rights, many transgender people are kicked out of their family homes, are forced to live on the streets, and are unable to complete their education. Transgender women oftentimes face workplace discrimination, forcing them into sex work, which makes them vulnerable to violence.
On the one hand, Brazil celebrates its LGBT community with one of the world's largest gay pride parades and turns out stars like Sampaio. But on the other, the country has seen a sharp spike in violence against transgender people. According to the advocacy group Trans Network, 144 trans people were killed in Brazil last year. That's a massive increase from the 57 killings reported in 2008, the first year the network started tracking them. In Sampaio's home state earlier this year, a cell phone video of a transgender woman being beaten and eventually killed shocked the nation.
"This needs to stop being news," Sampaio said about the recent case so close to her own home. "Being transgender is a natural thing. There needs to be more education about accepting people for who they are in Brazil — which is such a huge and diverse country."
"Transgender people need more opportunities," she added. "It's not the gender of a person that determines your character or whether you're good at something or not. Many times transgender women find the doors are already closed for them professionally, which only marginalizes us further — but everyone has something to show."