C'mon, those muscles.. those shades, that flair. How can you resist?
Is it just me, or do you think he secretly snorts some of that stuff in the white baggie too?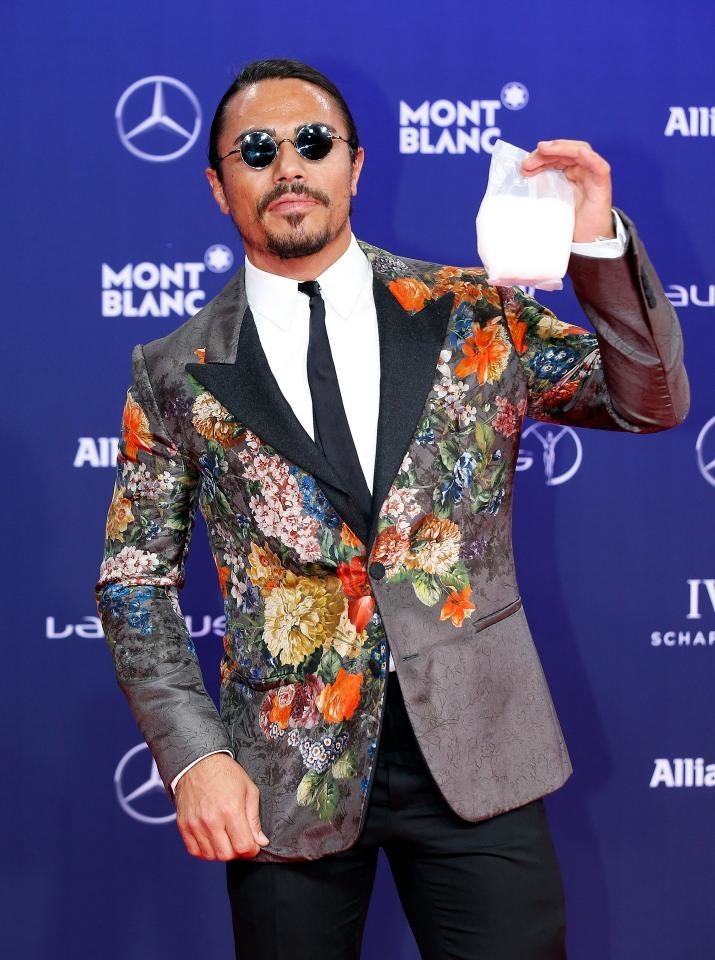 Sorry, but Who?
Nusret Gokce, being his real name, already owns 7 restos across Turkey and Dubai, but was nowhere near the 9.3 mil and counting hits he's had since his video went viral. But now, he's set to open up shop in September, in the heart of Midtown of NY with the help of major NYC real estate players.
YAAAS, THATS RIGHT, SALT THAT FIELD.
Bend, and Snap!
But Ayyyy Papi, this is how its done.
SEE? I knew he was keeping salt up his arm for something important. AM I RIGHT?!
This post was created by a member of BuzzFeed Community, where anyone can post awesome lists and creations.
Learn more
or
post your buzz!