The History of the Jaffa
A Genoise sponge base, followed swiftly with a layer of orange flavoured jelly, topped with a coating of dark chocolate. It was first introduced by McVitie and Price in 1927 and named after the Jaffa Orange. It was ranked the best-selling cake or biscuit in the UK in 2012. The funniest thing I came across when procrastinating from revision was that in 1991 there was a tribunal to see whether they were categorised as cake or biscuit to see whether VAT should be paid (as we all know, if a biscuit is covered in chocolate it should have VAT paid on it). ANYWAY, they taste nice so there we go.
1. McVities Jaffa Cakes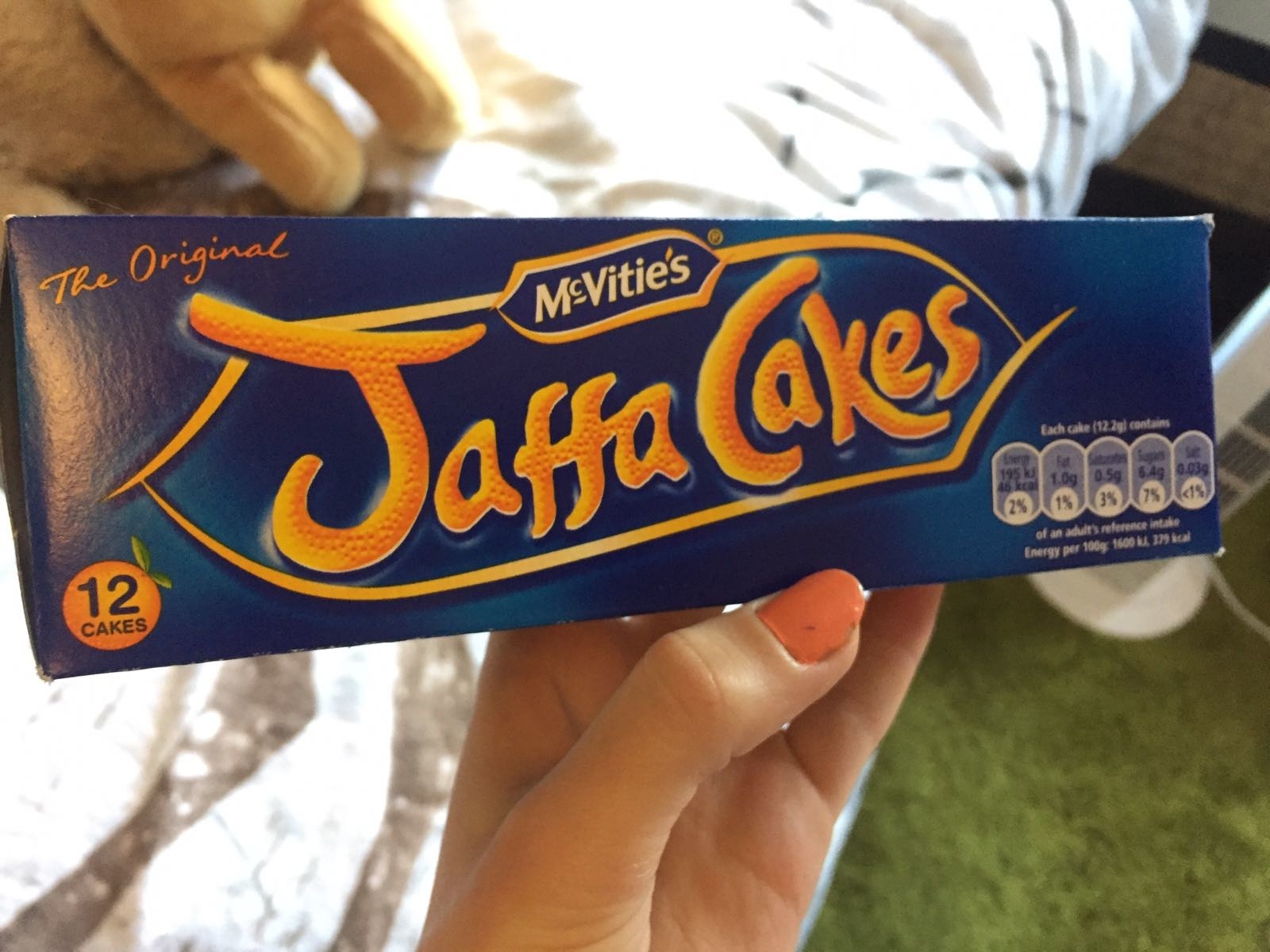 2. Morrisons Jaffa Cakes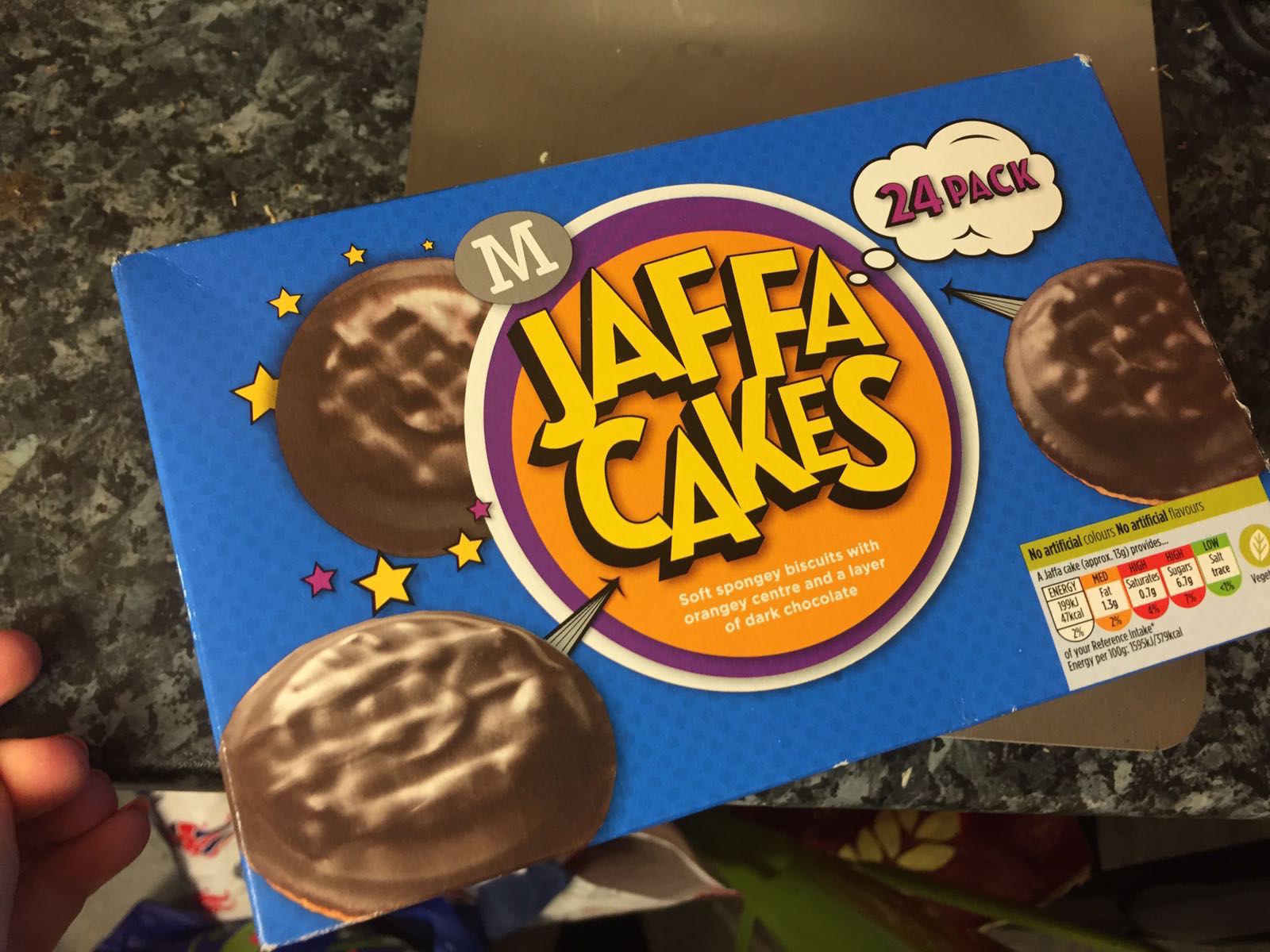 3. M Savers Jaffa Cakes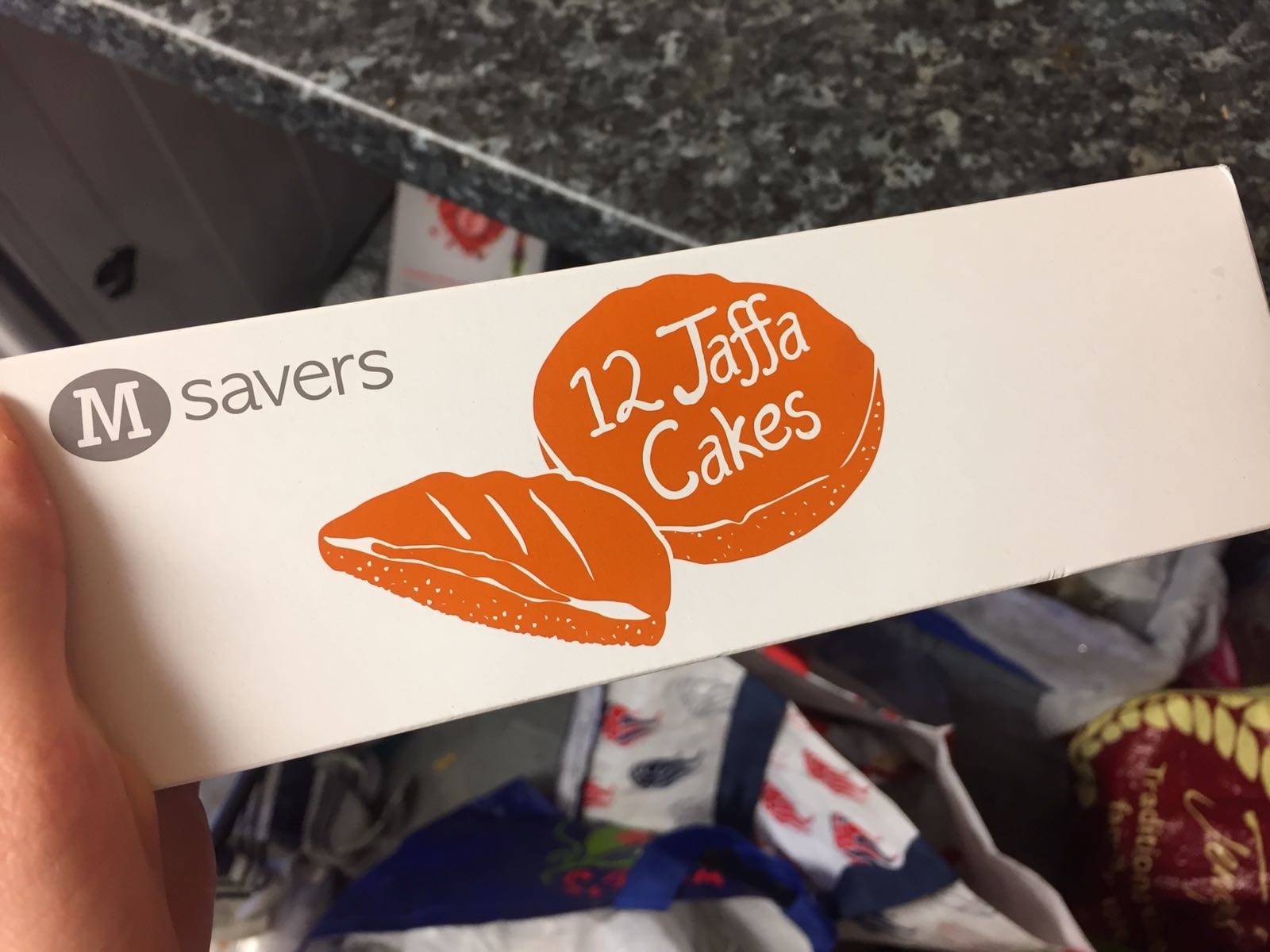 So what was the verdict?
McVities: My housemates agreed they'd pay around 75p for a pack of 12, which is obviously 44p less than the RRP price. They strangely didn't like the 'chips at the side' and the fact that there wasn't enough jelly.
Morrisons: For Morrisons' own they agreed on 81p, which is obviously from what they would actually have to pay! They loved the 'good colour' and the tanginess of the jelly BUT agreed its flatness constituted more of a biscuit than a cake!
M Savers: Remarkably this was the highest rated jaffa cake with my housemates agreeing they'd fork out an average of £1.01 for a pack! Great news for them - they could get two packs of the super cheap brand and have extra pennies. They really liked the 'cakeyness' (yes this is a word) and the chocolate to cake ratio was 'strong' according to one tester. They also really liked the chocolate quality!
M Savers takes the biscuit!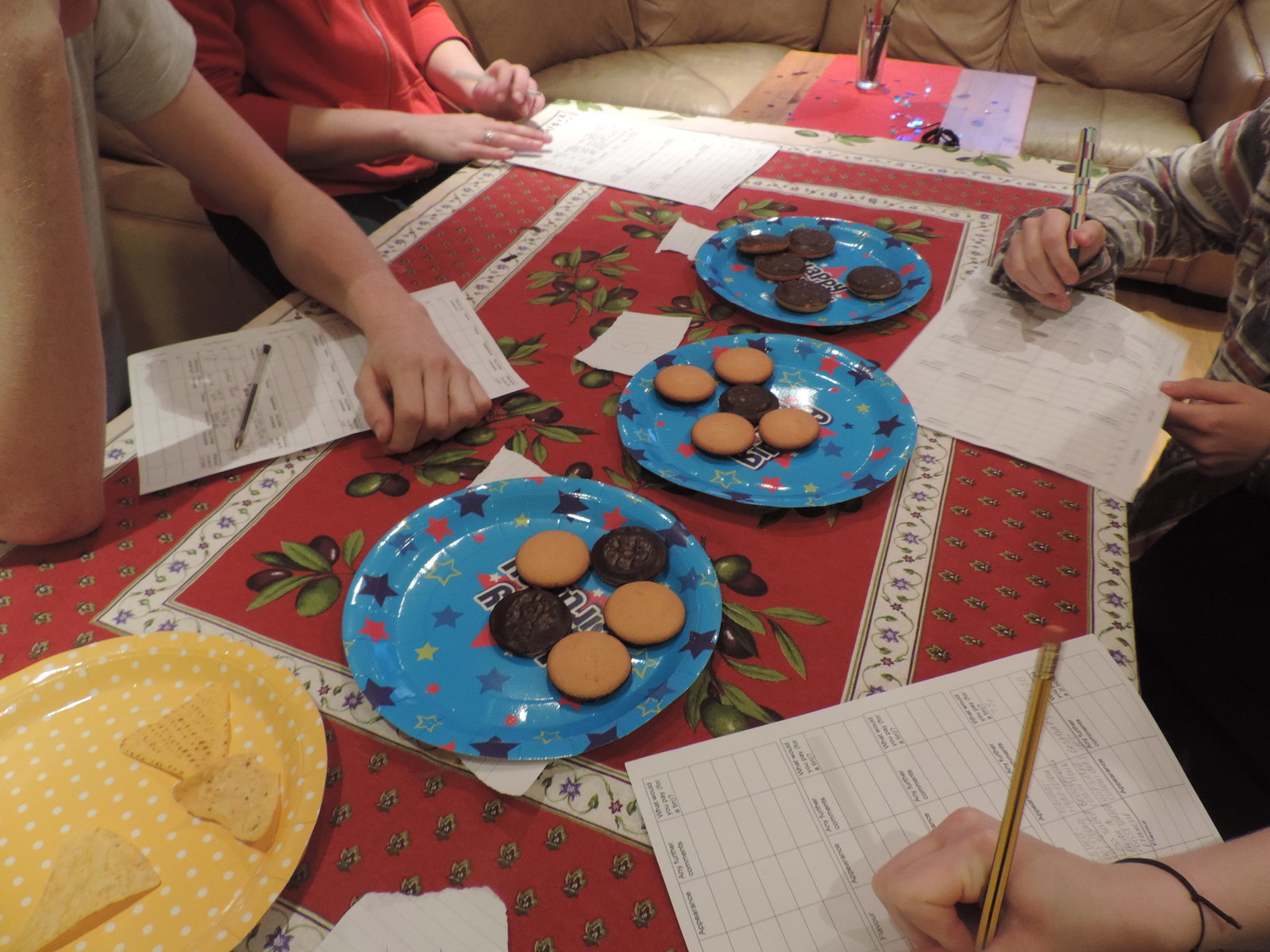 So whats your jaffa cake stance?

McVities, supermarket brand or super cheap!?
Oops. Something went wrong. Please try again later
Looks like we are having a problem on the server.
So whats your jaffa cake stance?
This post was created by a member of BuzzFeed Community, where anyone can post awesome lists and creations.
Learn more
or
post your buzz!