Pubes are a natural part of every nether region and there are a million ways to rock your hair down there.
But since we don't have an abundance of opportunities to look at pubes outside of carefully landscaped genitalia in porn or on film, we have a challenge for you: Sketch your fantastic pubes and send it our way.
Seriously. You don't need any artistic talent. Something simple will do.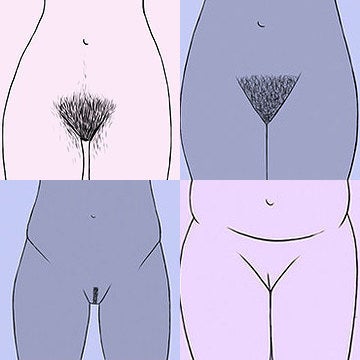 LOOK AT ALL THESE SIMPLE PUBE SKETCHES. YOU TOO CAN SKETCH YOUR PUBES.
Help us celebrate big bushes and little bushes, groomed pubes or unruly pubes, vagina pubes and penis pubes. ALL THE PUBES.