19 Therapy Stories That'll Make You Say, "Dang, That's So True"
"If it's not a definite yes, it's a no."
If you've been in therapy, you know that sometimes, your therapist can drop some serious wisdom on you that you know will stick with you for a long time.
And if that hasn't happened for you yet, luckily a lot of people are in the habit of passing on these life-changing tips through Twitter and Tumblr. So enjoy a small taste of free therapy:
1.
3.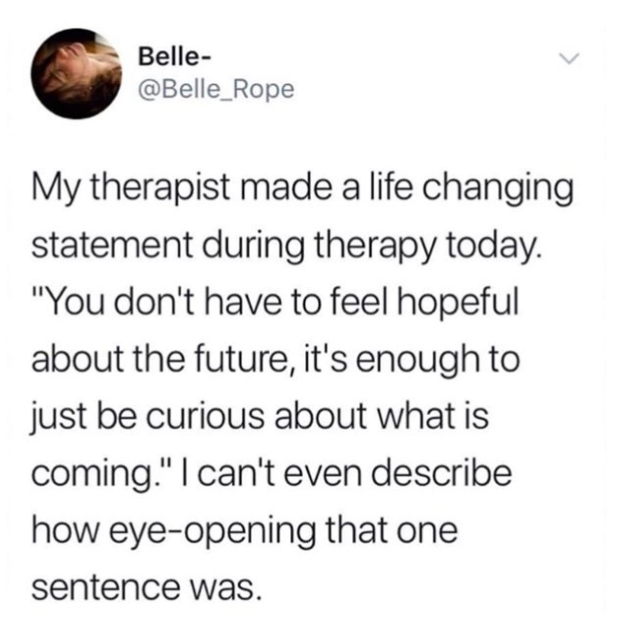 4.
5.
6.
7.
12.
14.
15.
16.
17.
18.
19.
What's the most life-changing thing you've ever learned from your therapist?