Each year, over 800,000 people around the world kill themselves, according to the World Health Organization.
But suicide is preventable.
The new app MindMe could give at-risk individuals personalized coping strategies when they might otherwise not reach out for help.
Unlike other mood-tracking and therapeutic apps, MindMe is used in conjunction with a real therapist, providing updates and support between sessions.
During times of crisis, the app walks users through exercises, like watching a video pep talk from a therapist or calling emergency contacts.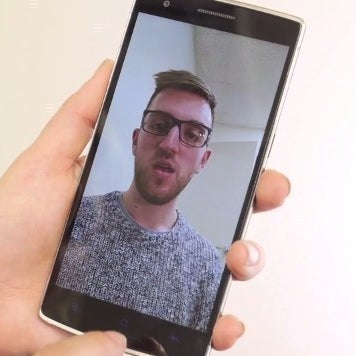 All the therapeutic exercises, videos, and strategies are preset by a person's therapist for use in a variety of situations ranging in intensity. Suggestions can be anything from playing a phone game to completing a personalized therapeutic exercise — anything that has proven effective in the past.
Users can also log triggers and emotions daily to provide their therapists with updates on their well-being and progress, so therapists in turn can provide more effective support.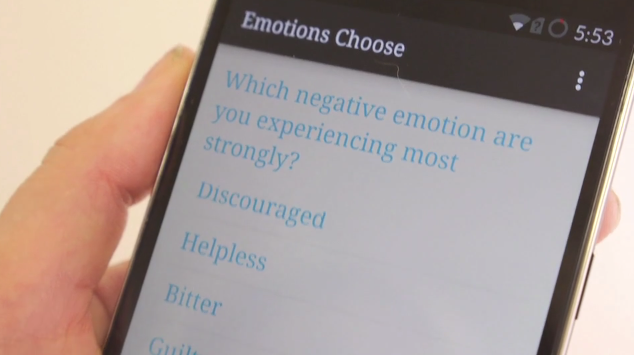 Currently, MindMe is yielding some promising results in beta testing, but the team has turned to crowdfunding to raise money for a large clinical trial, with the goal of demonstrating that it can prevent suicide in at-risk populations.
Anna Smeragliuolo, a research fellow on the project who recently lost her father to suicide, hopes that people will see what an invaluable resource it could be for the many people at risk.
If you are thinking about suicide, talk to someone. You can speak to someone immediately here or by calling the National Suicide Prevention Lifeline at 1-800-273-8255.
For more information about suicide prevention, check out the resources at the National Institute of Mental Health and the American Foundation for Suicide Prevention here and here.