Sexting is one of those things you're just kind of expected to figure out as you go along, and it can be hard to know how to sext in a way that's *actually* sexy instead of cringey.
To help you out, we asked members of the BuzzFeed Community for their best sexting tips. Here's what they had to say about upping your game and avoiding some awkward conversations.
1.
Questions are a good jumping off point, but don't be a dead-weight sexting partner who only asks questions and makes the other person do all the work.
2.
Start by talking about the last time you guys had sex or some particularly hot memory.
3.
And don't skimp on the details!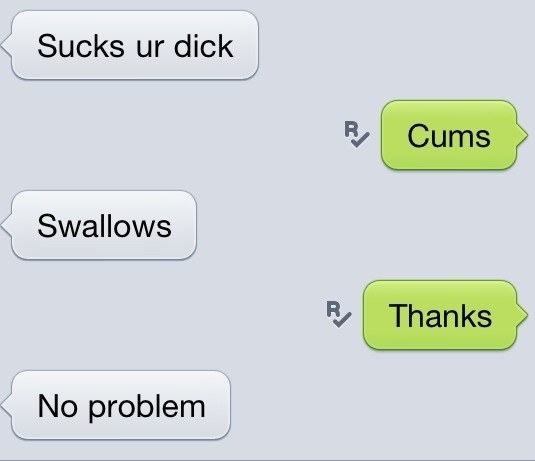 4.
Ease into it. Sexting needs foreplay too.
5.
Take all the necessary precautions for sending ~nudez~.
6.
And never send unsolicited nudes!!!
7.
Use Boomerang to make sexy GIFs as a break from pics or videos.
8.
Or send voice notes — in WhatsApp, for example — since it can be more intimate to hear each other's voices.

9.
Try replacing "want" with "need."
10.
Read erotica or NSFW fic to get ideas for how to write about sex.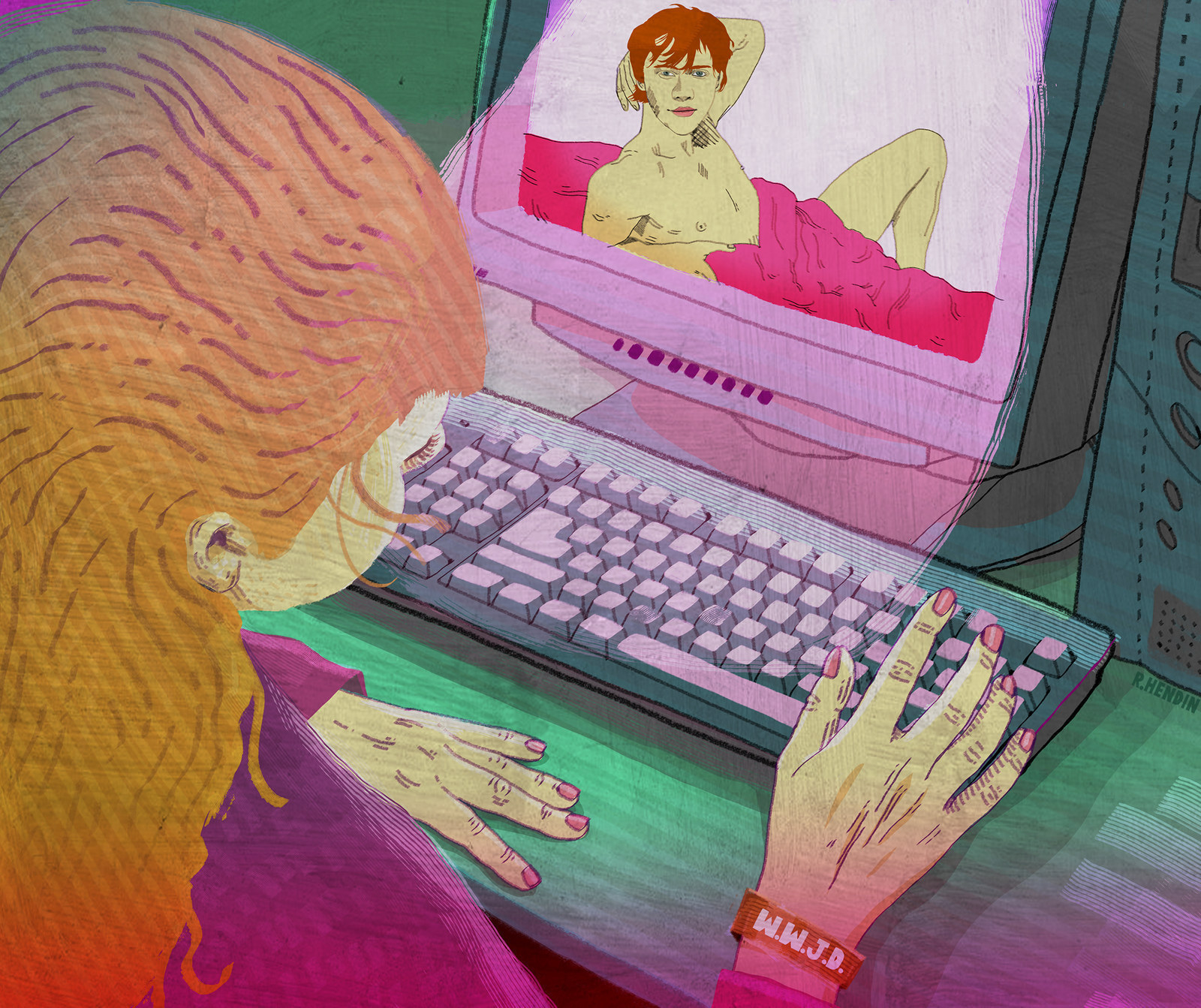 11.
Ask your partner about the fantasies they have so you can weave them through your sexts.
12.
Maybe don't spring something on your partner if you haven't talked about it before, especially if it's kinky or ~out there~.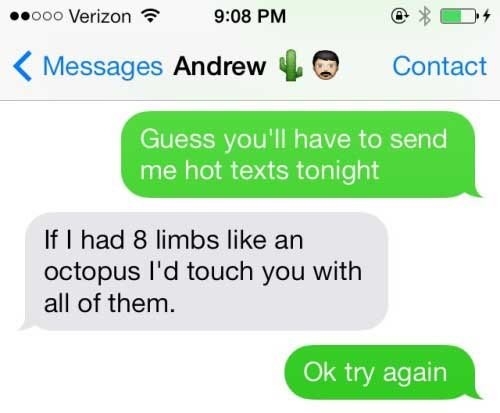 13.
Reference the specific little things you know they like, not just things that turn *you* on, and they'll probably follow your lead.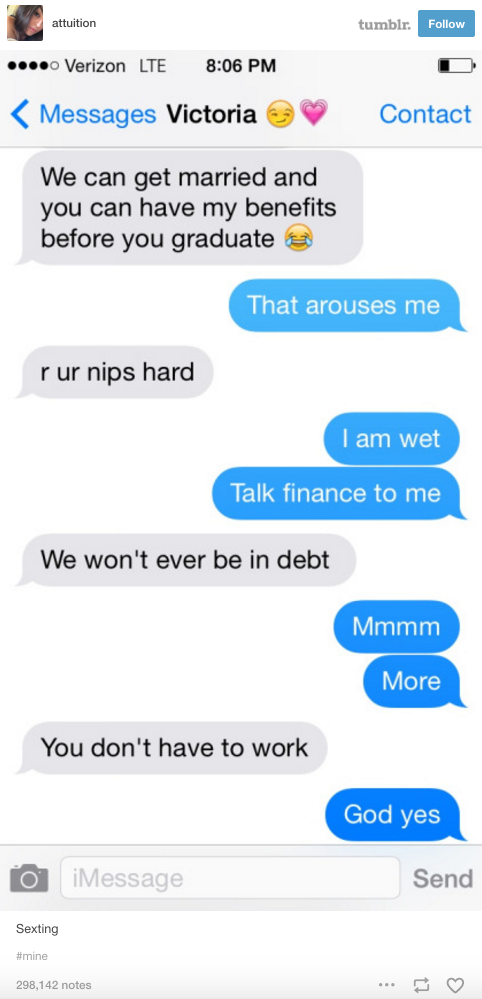 14.
But also, don't pretend to be into something that you're not just for sexting purposes.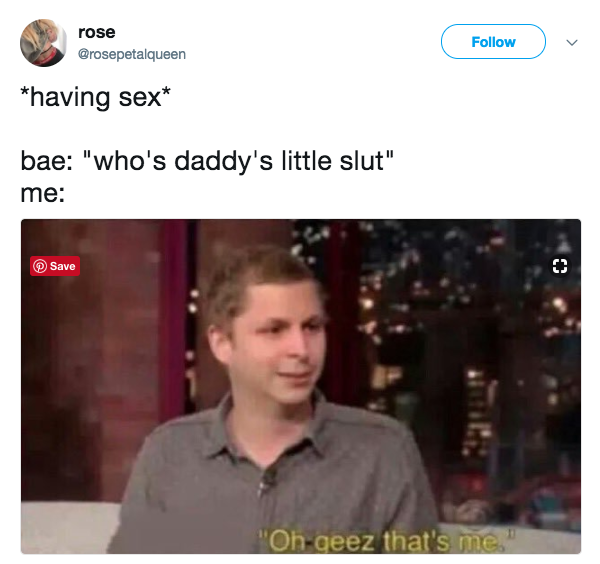 15.
Feel free to fudge the truth a bit, like saying you're naked when you're actually sitting around watching Netflix in sweats.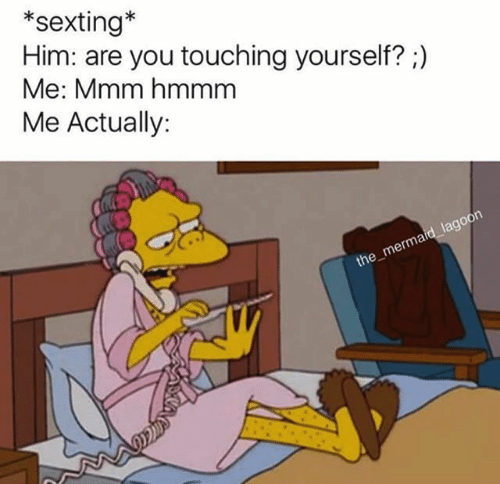 16.
But also make an event of it if you want to. Like, go all in.
17.
Use language that you normally use already, otherwise it'll probably sound forced and take you out of it instead of ~feeling it~.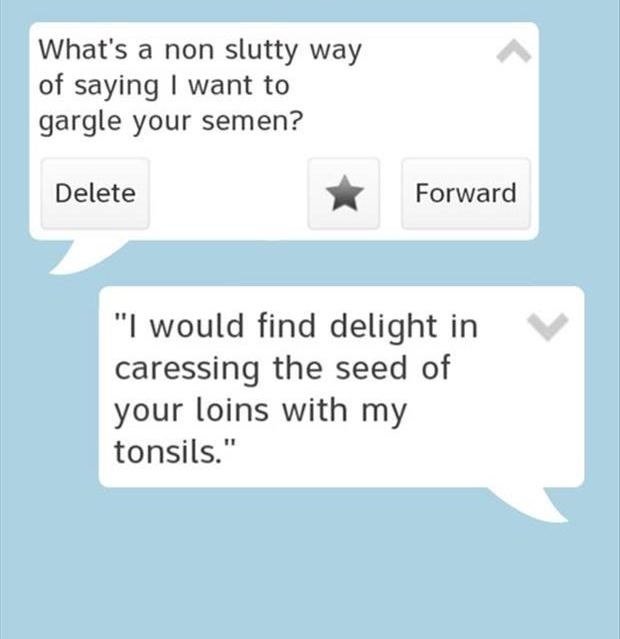 18.
Go easy on the emojis.
19.
Reread your texts before you send them, because typos can reeeally kill the mood.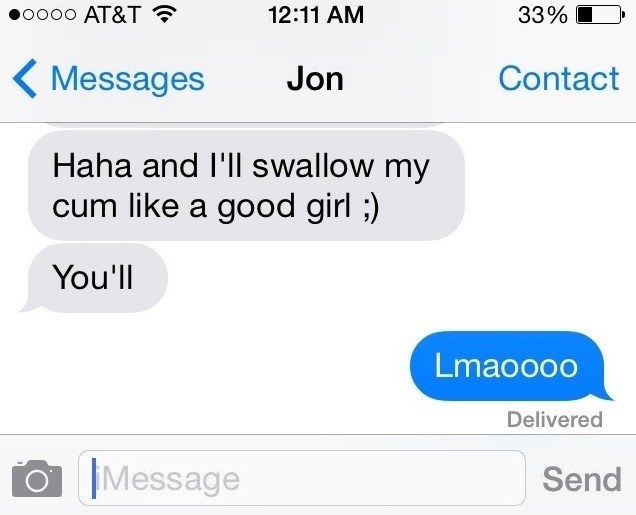 20.
Give lots of compliments, but make sure they're realistic.

21.
Beware of rereading your texts later when you're not ~in the mood~ anymore.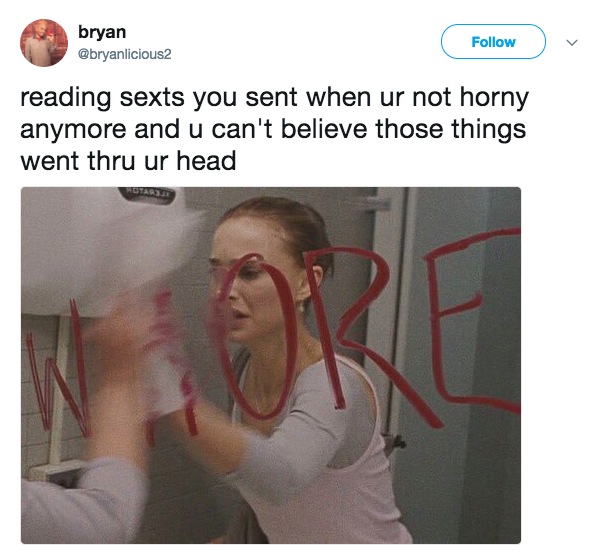 22.
And last but not least, always double-check who you're texting.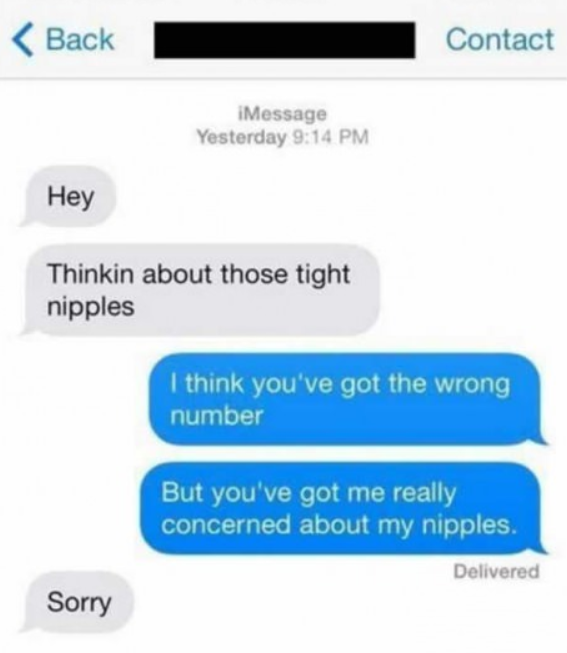 Submissions have been edited for length and/or clarity.