In hopes of ~demystifying~ the sexy and private inner worlds of other people, we asked people of all ages, genders, and sexualities to describe the nitty-gritty of their favorite sexual fantasies — and a lot of them had to do with group sex.
Keep in mind: Your sexual fantasies are not bad or shameful. It's perfectly natural to fantasize about some wild scenarios — even ones that you have no desire or intention to carry out IRL.
Take a look at what some other people are fantasizing about below.
1.
The pleasure sandwich:
A threesome with two bisexual guys where I am wearing a strap-on. I'm in the middle of a sandwich pegging a guy while the other guy is getting me from behind.
—36/Female/Straight
2.
The good ol' gang bang:
I would love to have sex with multiple men at once. Yup, a good ol' gang bang. Something about multiple men entering me at once in multiple locations makes me crazy. I would also like to attempt double penetration in said gang bang. To each their own, I suppose.
—25/Female/Heterosexual
3.
The scene that wasn't in Twilight:
Kristen Stewart is my #1 female celebrity crush and Robert Pattinson is my #1 male celebrity crush. I would die to be in a threesome with the two. NO TWILIGHT ROLE-PLAY FANTASY HERE. That's gross. Just the two of them as themselves.
—22/Female/Lesbian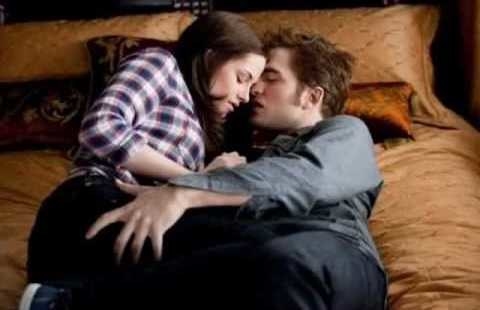 4.
The initiation:
I have always fantasized about getting hazed after rushing a sorority. Like, me and all the other pledges naked and degraded, and forced to fuck each other while the upperclassmen watch. Sometimes frat guys are brought in and we have to service them, too, but mostly it's all ladies.
—21/Female/Straight
5.
The double act:
My roommate and I both have girls over at our dorm, and we're fucking in our own beds. No crossover or anything, just doing our own thing but it's hot because he and his girl can watch if they want.
—19/Male/Straight
6.
The swinger's party:
I'm married and our sex life is good, but I am so into the idea of swapping partners with an attractive couple. In my fantasy, it'd be in the same house and while having sex with someone's beautiful wife, I'd hear my wife getting it good in another room, and eventually we'd all be so turned on hearing each other that we'd come together in the living room and have a foursome instead.
—29/Male/Straight
7.
The bar pick-up:
I have always fantasized about going to a bar with my boyfriend and bringing home another girl that we both find attractive. I'd get her off while my boyfriend watches, first using my mouth and then using a strap-on to give it to her rough. Afterward, I'd return to a submissive role with my boyfriend, where he ties me to the bed and uses toys on me. Then we'd have really rough sex while he fingers and bites me.
—22/Female/Bisexual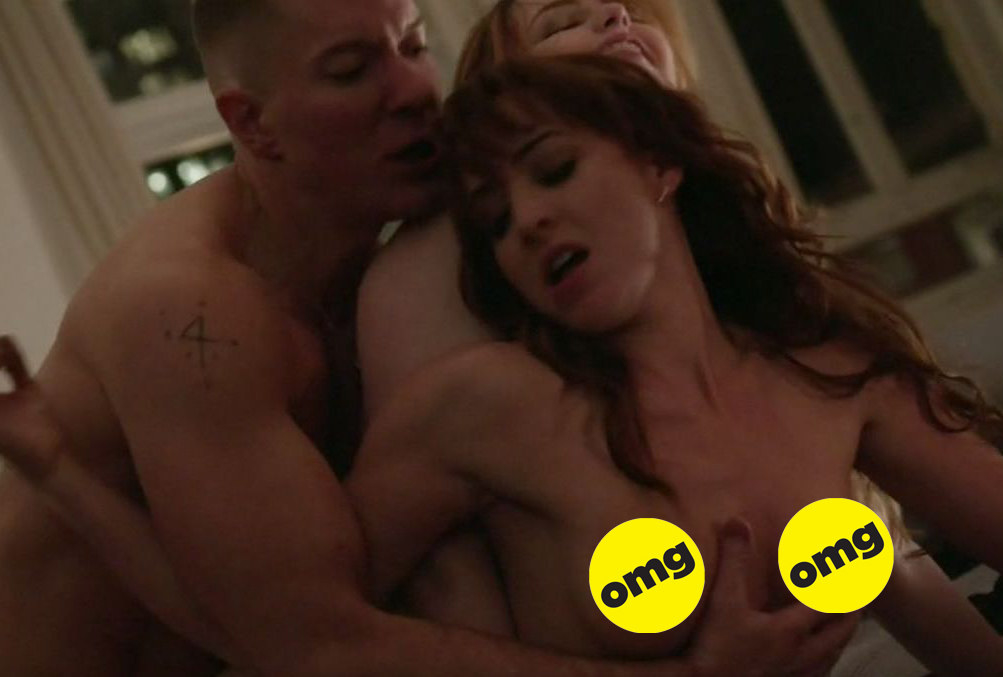 8.
The boy band fantasy:
I'd definitely have a threesome with Zayn Malik and Liam Payne. Shit, I've never even seen a dick in real life before, but you bet I'd suck them both off at the same time. I'd be all about double penetration, and why not add the rest of the boys while we're at it? One Direction can basically own me and use me as they please.
—18/Female/Straight
9.
The star:
I've always wanted to have five girls licking and sucking. One for each boob, one on my vagina, one for my anus and one that would be kissing my mouth the entire time.
—21/Female/Gay
10.
The spoiled queen:
Three to seven men, one to five women, all focused on me all the time. I am the center of all desire in the room and they are impatient. Things get just a touch rough, some dirty domination talk, light spanking/slapping/choking, but I am also treated like a queen, with fresh glasses of water, massaging every part of my body, giving me breaks with light kisses and by circling around me with giant fans.
—34/Female/Bisexual
11.
The circle of sharing:
I want to be shared. I imagine myself in a bed with two hot males, both with a hungry look for me. One of them will be my partner and the other person could be a friend, or maybe a stranger, to make it more fun. My partner will offer me to the other male; he will open my legs while my partner holds me and he fucks me. My partner telling me how much he enjoys me being fucked by another man.
—21/Female/Heterosexual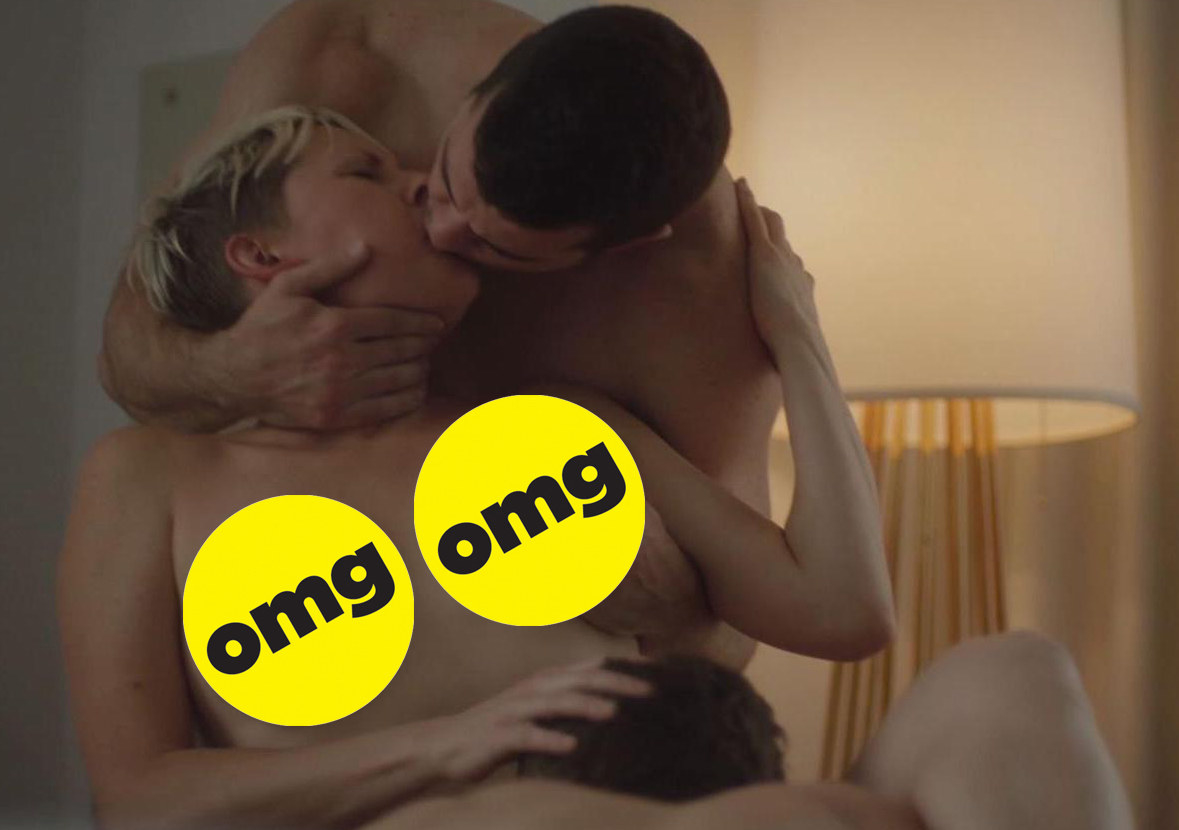 12.
The celeb train:
Just a giant fuck-train with Zac Efron, Channing Tatum, Josh Hutcherson, Jon Hamm, H. Jon Benjamin, and Jake Gyllenhaal.
—22/Male/Gay
13.
The sub:
I am very submissive and into bondage. I'd like to be with multiple partners, male and female. They would tie me up in a position where all my holes are exposed and then do whatever they want to me. I want to be fucked by them, have toys used on me — a variety of things, really. Preferably I would be on birth control and we all would have been previously checked for sexually transmitted infections, so we wouldn't have to worry about condoms. I would also like to have nipple clamps and be edged and denied to come until the very end of the session.
—18/Girl/Pansexual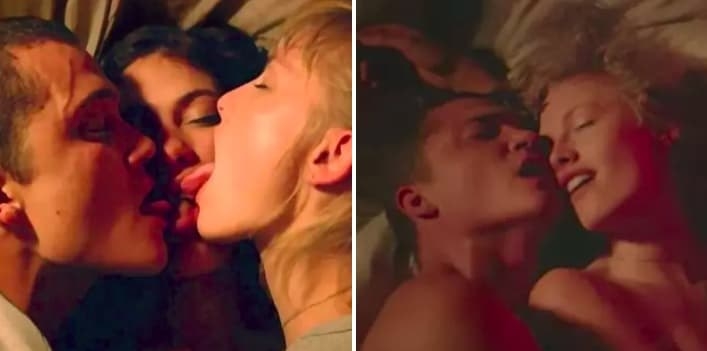 14.
The wild date:
My partner would pick me up for a romantic dinner. After dinner, he would blindfold me and drive me to a secret location. He would guide me into a room where he has invited other men to join us. Remaining blindfolded, my partner would strip me and instruct me about what is going to take place. He would begin with foreplay, and then the other men, who I will never see, join. Each man will have his way with me that evening while I am under the protection of my trusted partner. After they have left, my partner will run a bath for me and provide aftercare to help me come down from the experience.
—39/Female/Straight
15.
The experimental gang bang:
I have never been attracted to a man in real life, but I have a fantasy where a group of men gangbang me, semi–against my will, and rough. I don't picture their faces, just their bodies and hands and cocks. Sometimes, they taunt me and talk about me using female pronouns, or make me wear women's clothes. They come in me and on me. This fantasy arouses me very much, even though I obviously would never want to realize it. I once told my girlfriend a very mild version of it; she wasn't turned off by it but she wasn't interested either, so I dropped it.
—36/Male/Straight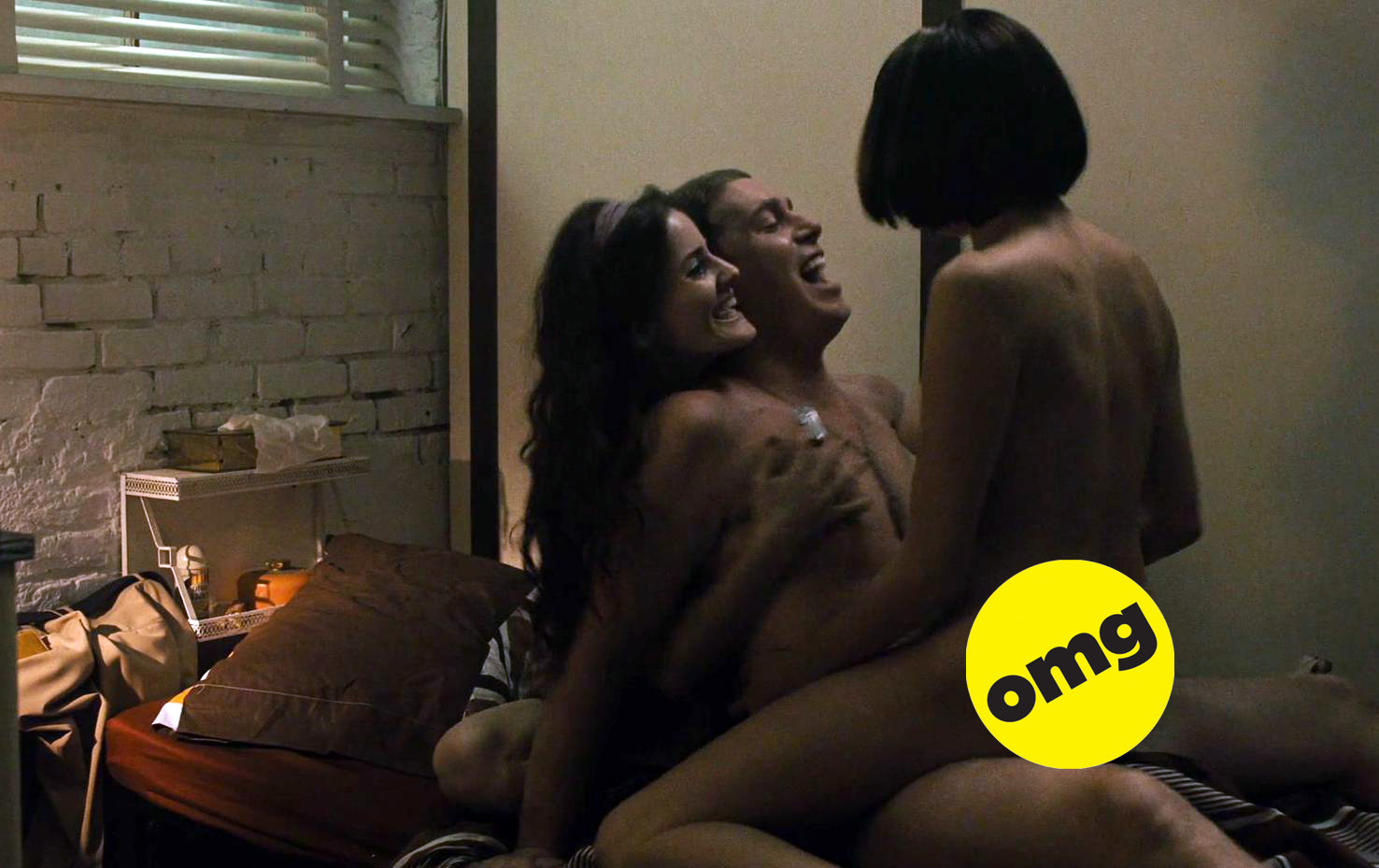 16.
The boozy night out:
I'm at a bar and all the men there seduce me and start fucking me with beer bottles.
—22/Female/Straight
17.
The fertile goddess:
Being in a threesome relationship with two guys, and being fucked hard as they tell me how they're going to fill me up and impregnate me — how they're going to make my body swell to accommodate their seed. And later, being heavily pregnant and sexually worshiped like a fertility goddess.
—21/Female/Bisexual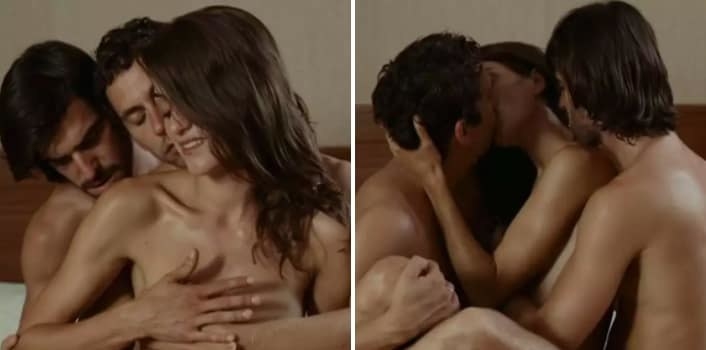 18.
The all-hole affair:
Forced gang bang by three lesbians with strap-ons while they verbally abuse me using my mouth and pussy. When I refuse to say "I like it" and I come without permission, they take my ass and use all my holes.
—29/Female/Lesbian
19.
The sex slave:
To become an oral sex slave for a straight couple. Forced to suck his cock and balls, and swallow his cum while she watches. Then, I'd have her sit on my face and rub herself on my mouth and tongue until she can't come anymore. Then I'd be underneath her as he fucks her from behind. After he comes inside her, I'd lick him completely clean, and then eat his cum out of her and clean her up.
—50/Male/Closet bi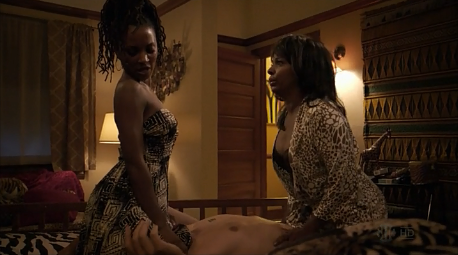 20.
The older less-than-gentlemen:
Having an orgy with older men, like 60s to 80s. I imagine them to be misogynistic white men who treat me like dirt. I hate people like this in real life, but I love feeling submissive.
—20/Female/Mostly heterosexual
21.
The intimate performance:
I'm in a crowded ballroom tied down on the center of the stage, and all the men and women do what they want to me, or just watch me. Afterward, I'm taken to a kennel with a bunch of other women, and men take us one by one to their home. You can imagine how the rest goes.
—18/Woman/Bisexual