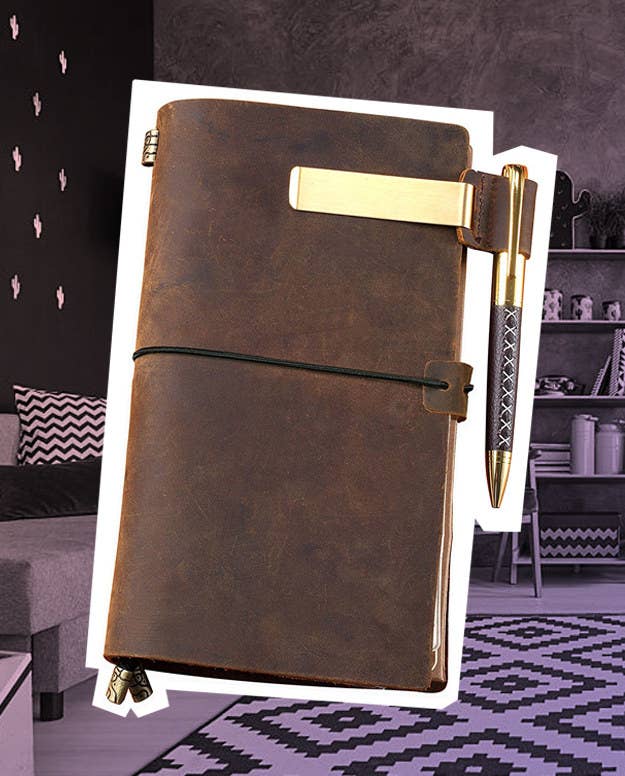 Greetings! I'm a #millennial who refuses to get with the times and plan her life through her phone, so I use a traveler's notebook because it can do and be ANYTHING.
THIS WAS A PROBLEM WHENEVER I HAD TO SWITCH PURSES.
Enter: the traveler's notebook, great for anyone struggling to find a one-size-fits-all planning or organization system.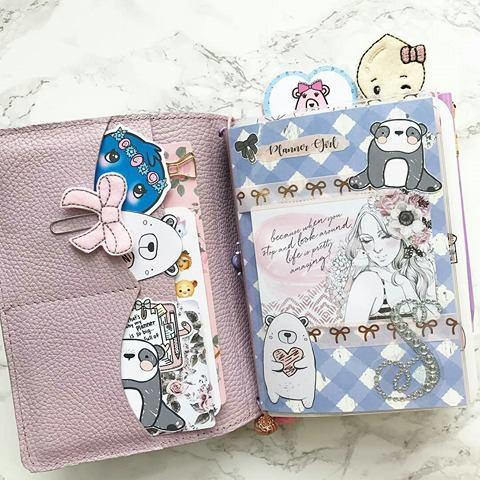 On its own, a traveler's notebook is just a cover like the one below. It has elastic bands that can hold the notebooks of your choosing, and sometimes it comes with pockets and a pen holder.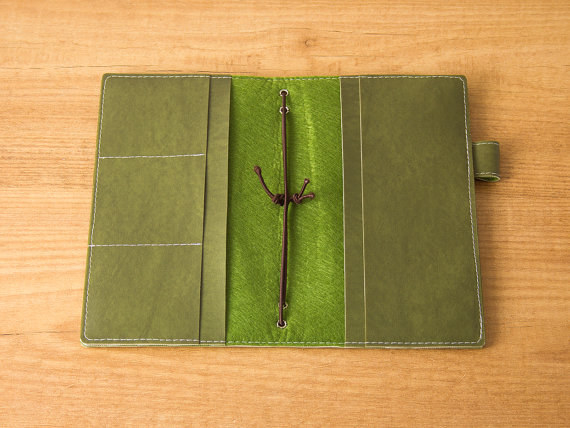 Also, they're really easy to assemble. You can either slide the elastics into the center of your notebooks, or...
...you can join notebooks together using Midori bands (or rubber bands in my case) and slide elastics in between them to add even more inserts to your notebook.
I got my journal from CadenetaNotebooks on Etsy. They're a great option if you want lots of colors and sizes to choose from. Depending on the journal, they'll also work with you to do some ~customization~.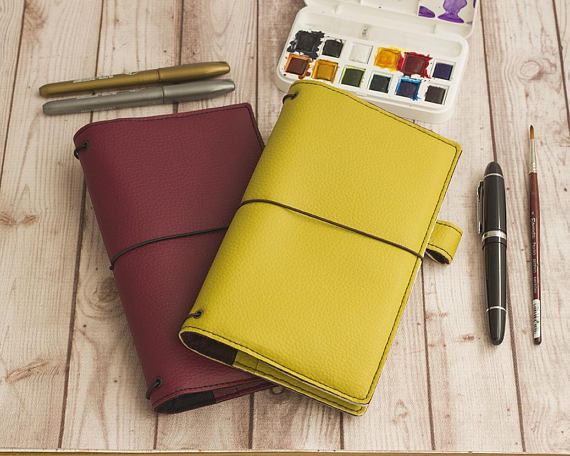 You can also get this Traveler's Notebook bundle from Amazon for $25.97. It's made of ~real~ leather and includes three notebooks, a pen, a card holder, and a zipper insert — basically everything you need to get started.