This Is The Rihanna Meme We Never Knew We Needed
RiRi's always got your back.
Queen RiRi has blessed us with many things — her face, her music, her ferocity.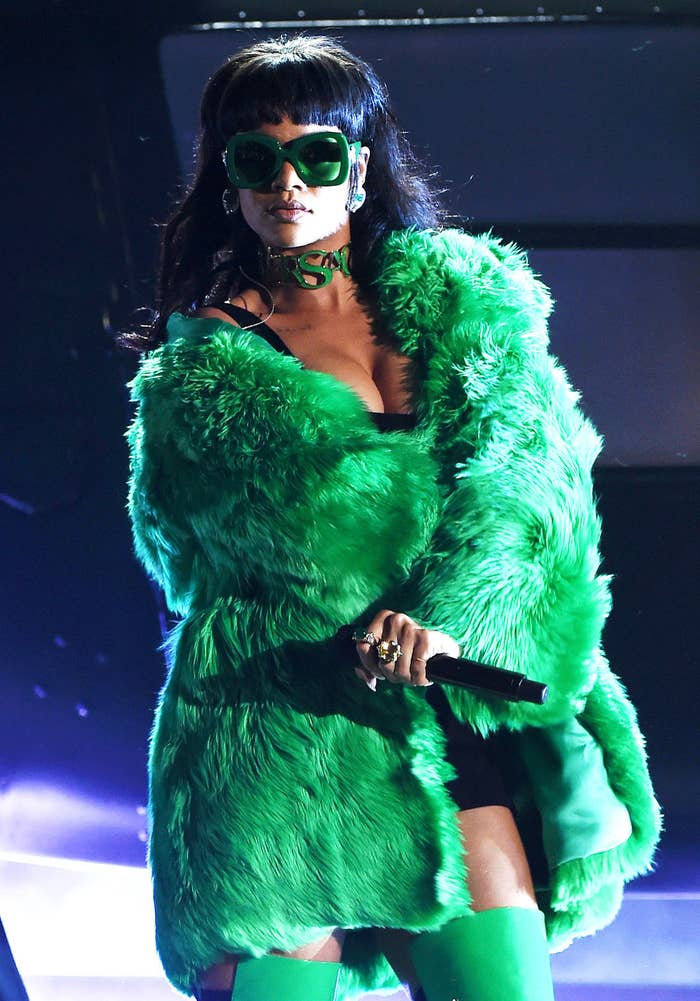 But the baddest bitch herself has graciously blessed us once more with the most perfect meme known to humankind.
With a magic wink, Rihanna flashes through space and time to capture the essence of biblical times.
She slyly nods in approval of countless CGI dinosaurs about to lay waste to their human oppressors.
Rihanna casually waves away any doubts you had about Nurse Joy having your back at the Poké Center.
"Don't worry, Boo-Boo. I got you," she says with a flick of her wrist.
She embodies the sassiest of sass queens with a wink, wave, and cold turn of the shoulder.
Rihanna calls you to sit at her feet as she weaves together the true story of the Revolutionary War.
With a twinkle of her fingers, she paints us a picture of the groom's bride's perspective in what was formerly a one-sided story.
Rihanna is all of us summoning our friends to our sides as we conquer group projects.
As she twirls her hand, she brings to life the truest representation of Shakespeare's romantic tragedy.
"I'll take care of it," she whispers as rainbows fly out of her fingertips and cloak the nation.
"Shhh, I'll fix everything," vodka would say if it could talk. But since it cannot, we have Rihanna.
Thank you, Rihanna. For blessing us with the perfect meme we never knew we needed.