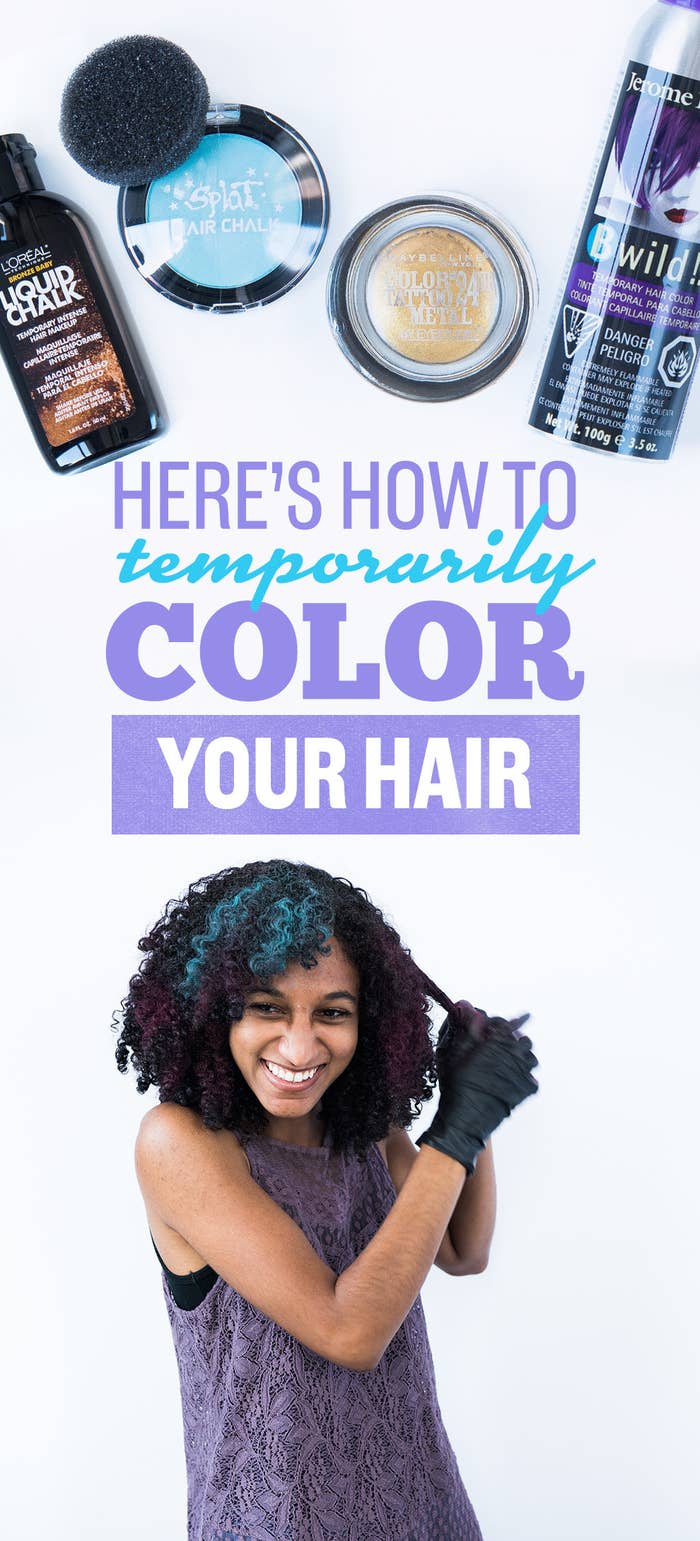 Hey, I'm Anjali. I really want to dye my hair, but I'm terrified of bleaching my curls.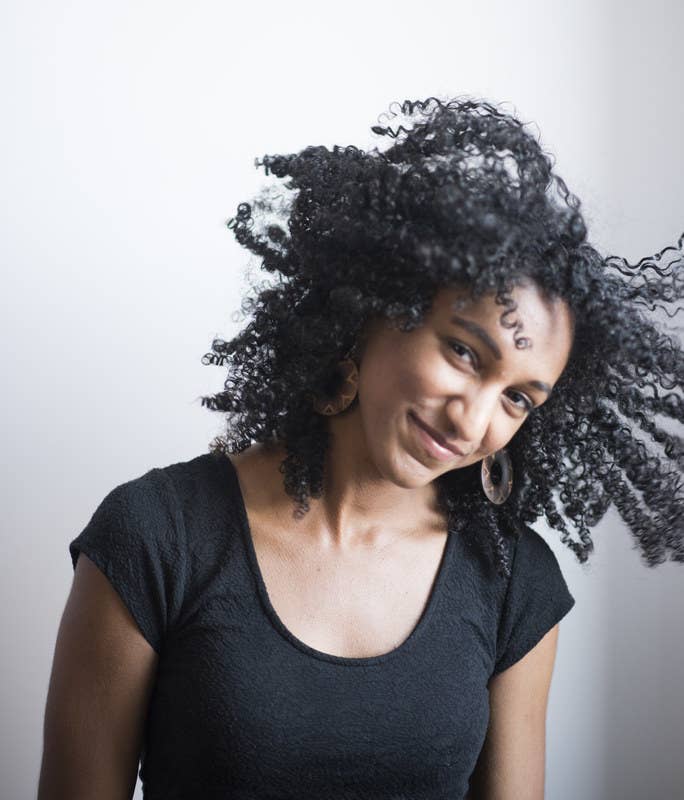 As someone with dark hair, I thought I'd need to use bleach to make funky colors look really vibrant — and as someone with curls, I know that my hair is really susceptible to the damage that bleaching and other chemical processing can cause.
Which is my main source of fear when it comes to lightening my hair in order to then dye it. I love my curls, and after spending years growing out a relaxer, I don't want to do anything that could potentially change my texture again.
Of course, I'm not willing to give up that easily. It's 2016, so there have to be tons of ways to switch up your hair color without bleaching and permanently dyeing it, right? Well, I set out to try four temporary hair-coloring products to see if this was true. Here's what I tried out: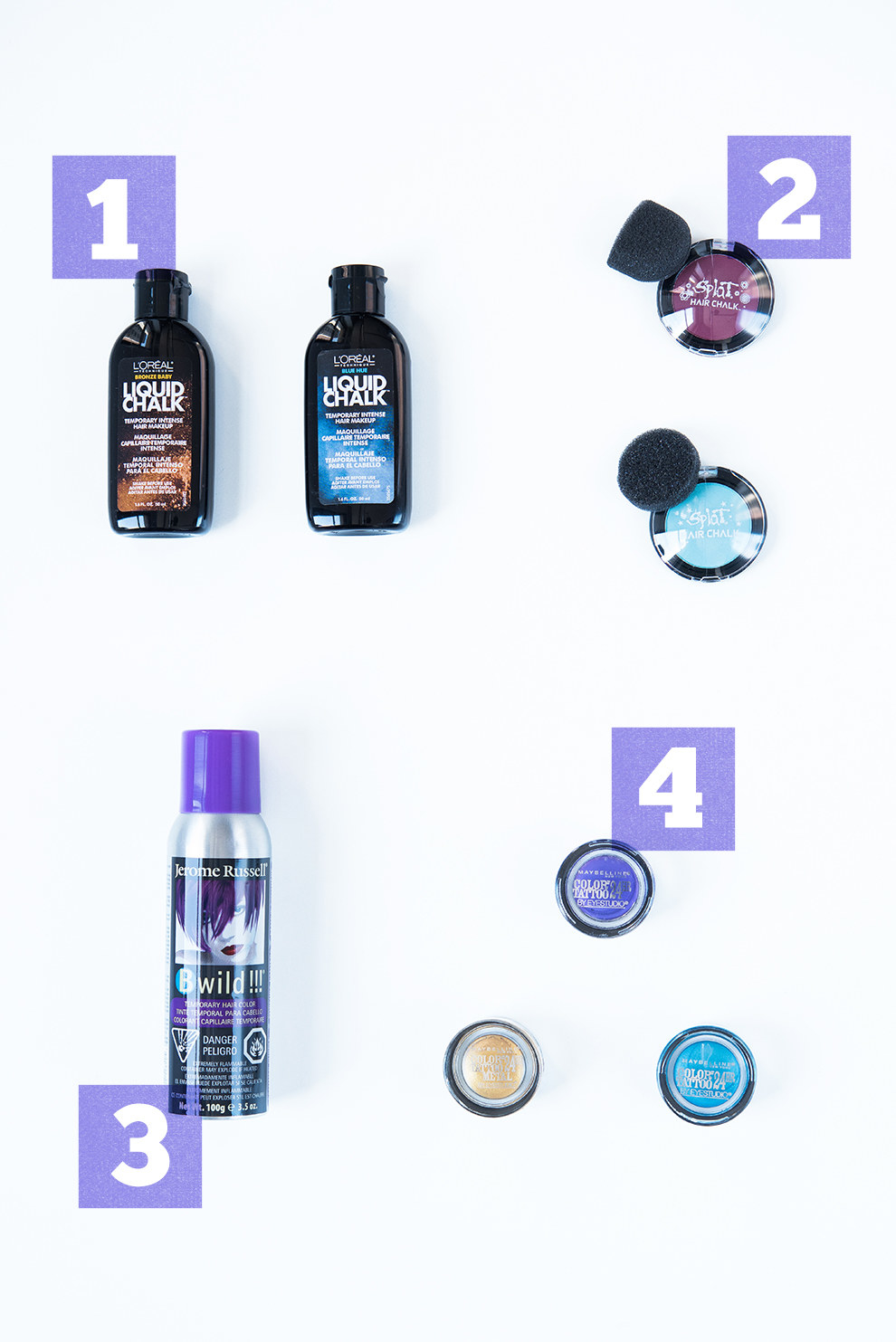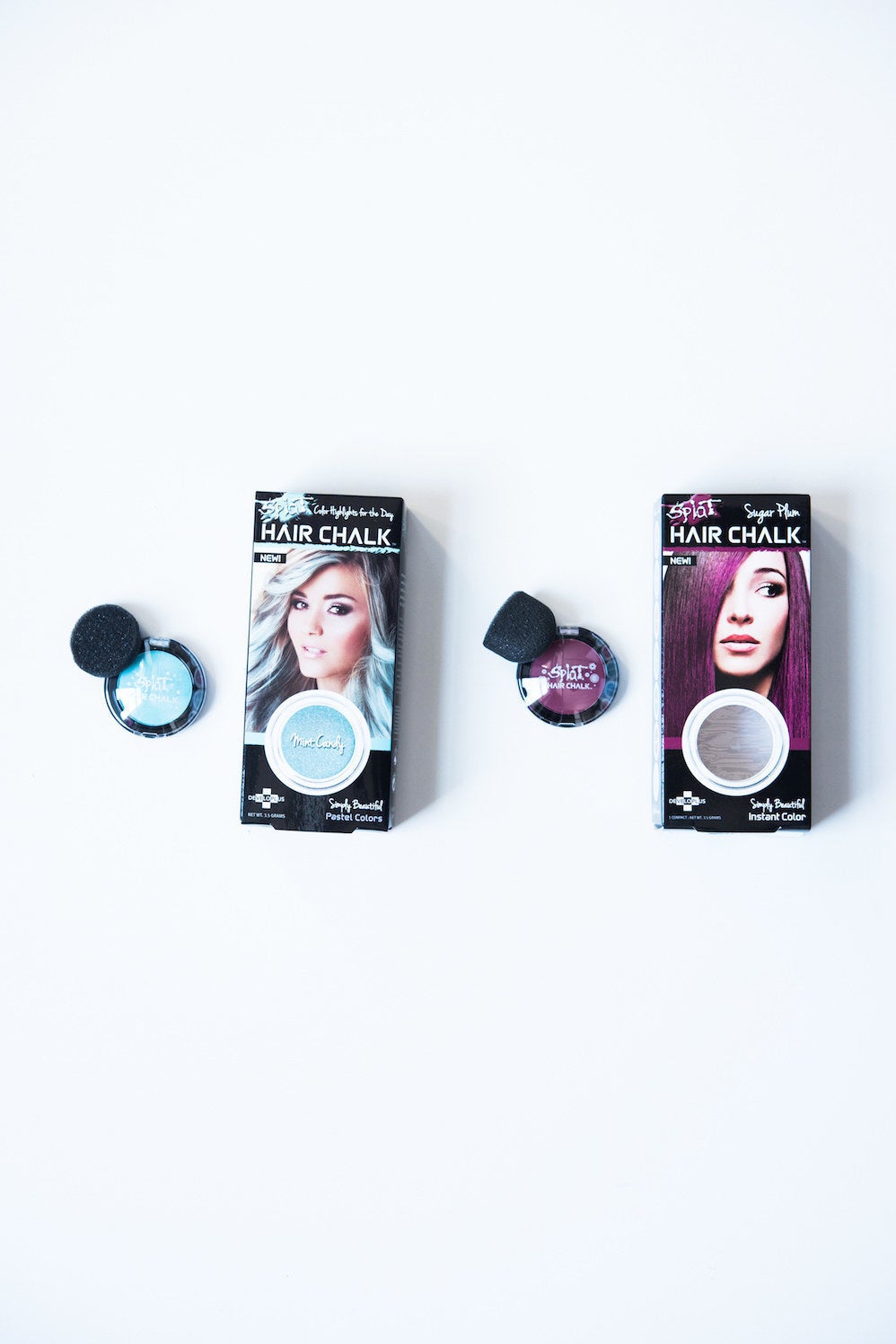 What I tried: Splat Hair Chalk in Sugar Plum and Mint Candy ($5.99 each).
How it went: This was the first method I tried, so I really wanted to love it. I fumbled around for a bit trying to find a good way to apply it, but I ended up going no-frills by directly rubbing the applicator on my hair. At first, I tried to use hairspray with it because I read online that it would make the application easier. However, whatever I used diluted the chalk so much that I couldn't even see it. Once I ditched the spray, the process was surprisingly quick, and though in the moment I'd thought the chalk made my hair frizzy, it actually gave me a nice bit of volume!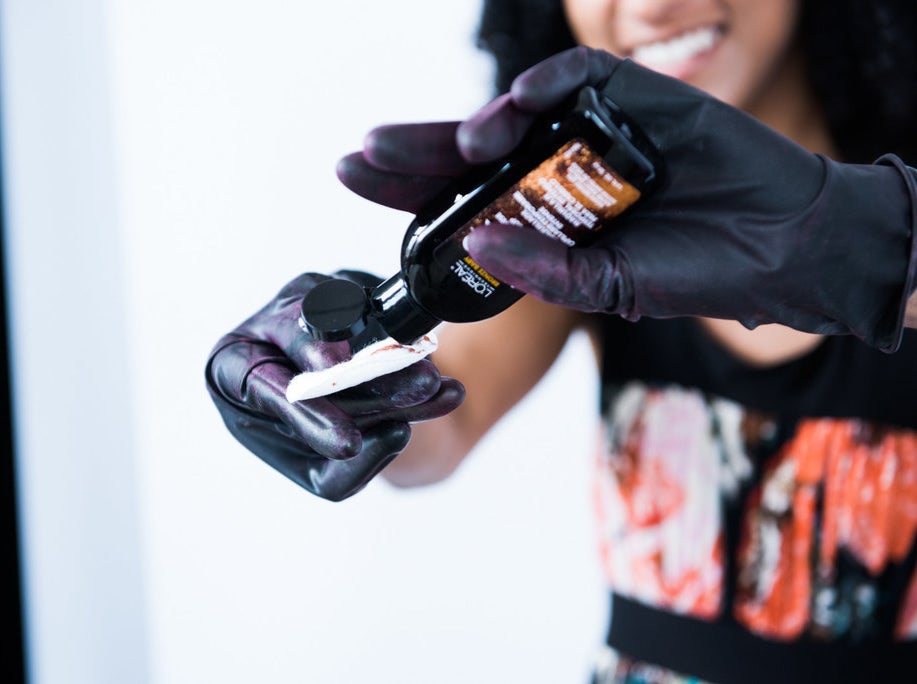 What I tried: L'Oréal Liquid Hair Chalk in Bronze Baby and Blue Hue ($7.99 each).
How it went: I actually tried L'Oréal Liquid Hair Chalk years ago in purple when it first came out. I was kind of bummed that it didn't show up in my hair then, but I was willing to give it another go with some different colors. After trying the powder hair chalk, I really appreciated the liquid for not making my hair frizzy, and as an added bonus, it stayed in my hair and didn't leak all over everything I touched.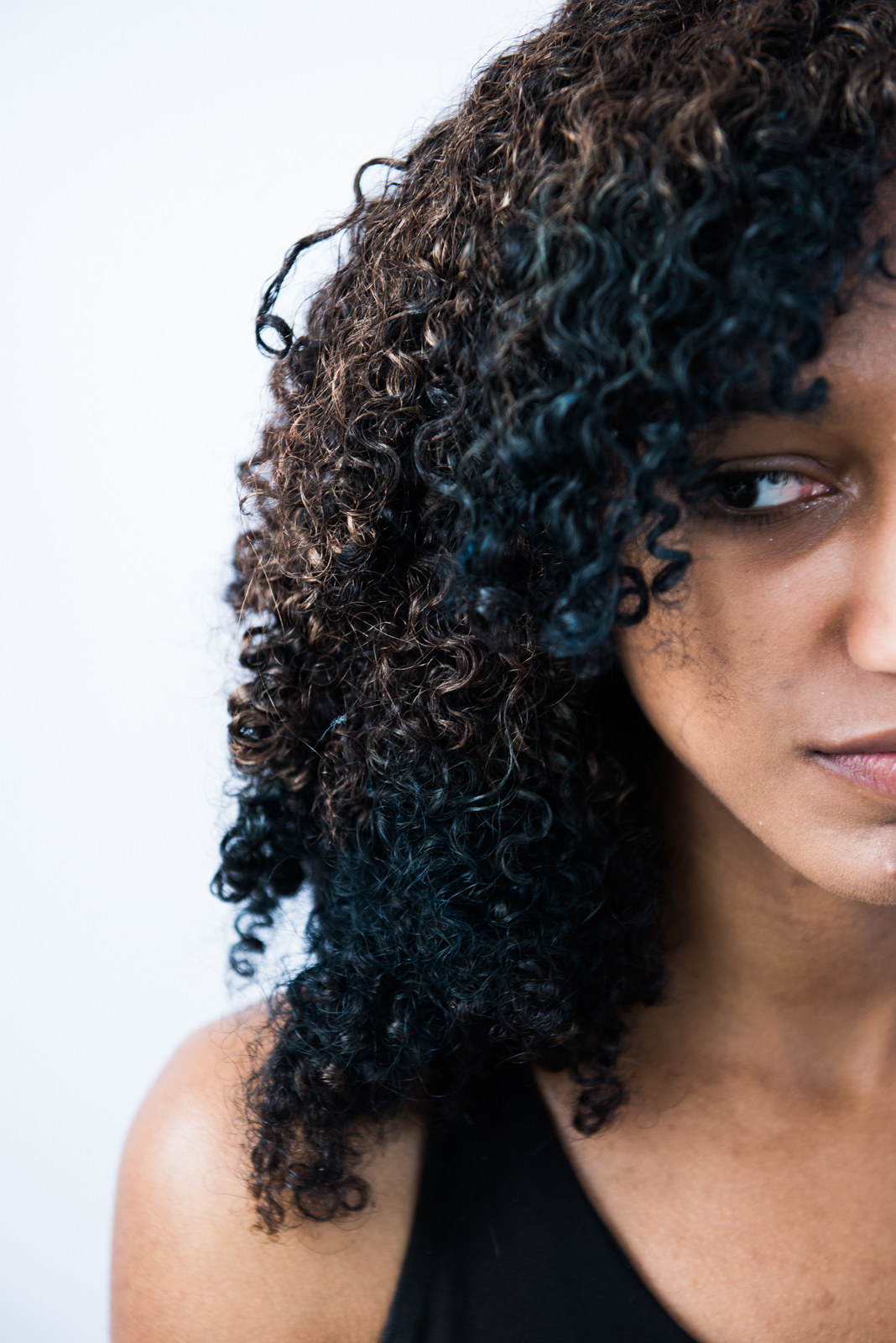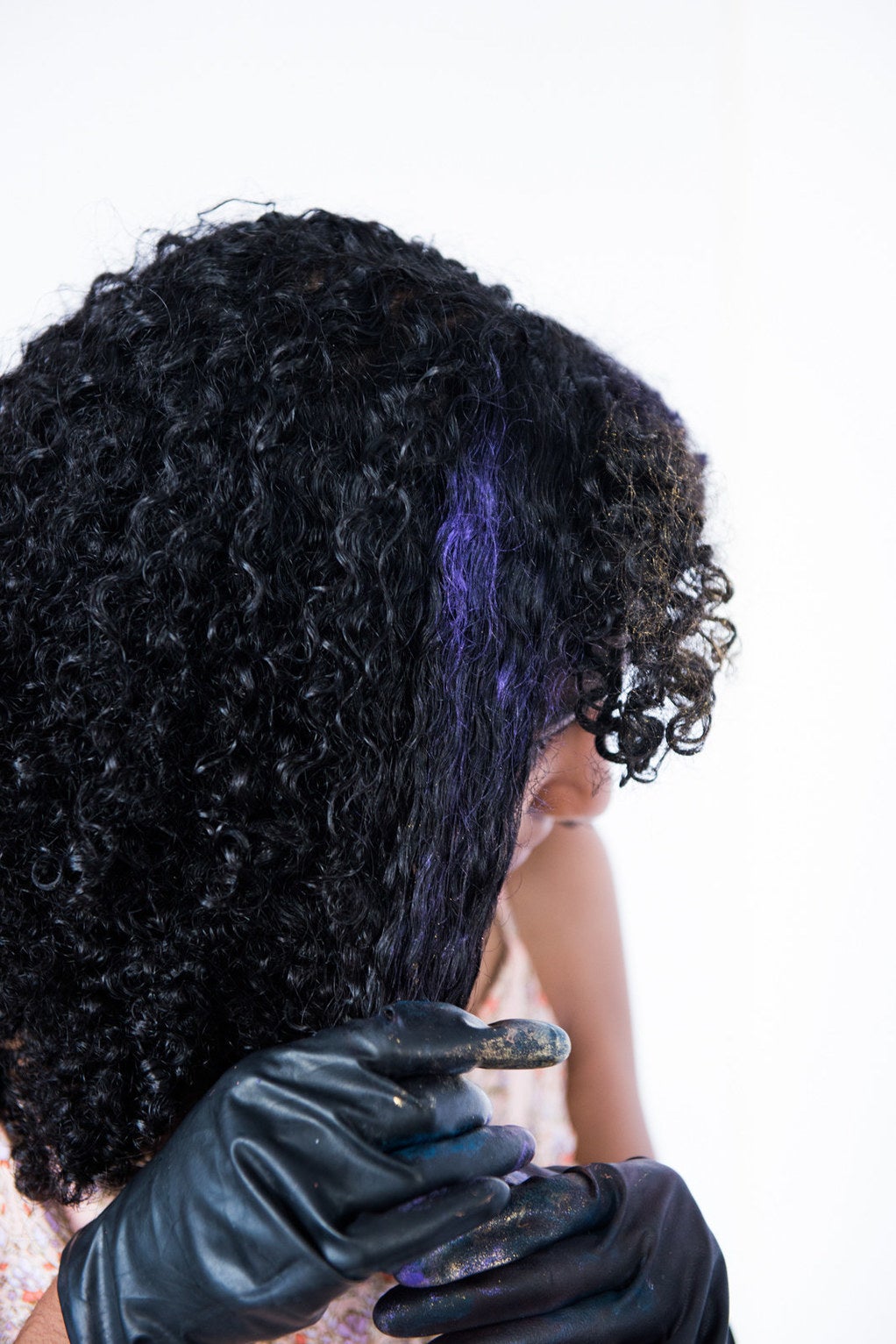 What I tried: Maybelline Eye Studio Color Tattoo in Painted Purple, Bold Gold, and Tenacious Teal ($6.99 each).
How it went: Maybe it shouldn't come as a surprise, but trying to color my hair with eyeshadow did NOT go that well for me. I went with Maybelline Color Tattoo because I saw it used in tutorials such as this one by Chime(HairCrush). Unlike the chalk, the eyeshadow texture was really creamy, and while I thought that it would work in my favor, it ended up gelling my hair straight in some sections. Ick.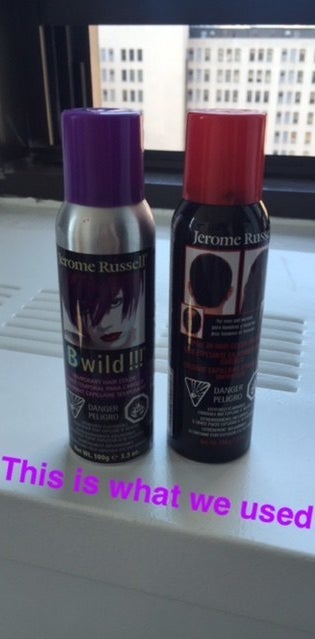 What I tried: Jerome Russell Bwild Temporary Hair Spray in Panther Purple and (not pictured) Dark Brown ($6 each).
How it went: This is the one I had been looking forward to the most, especially after I saw this tutorial by ItsMyRayeRaye. It seemed like it would be quick and easy while still giving me that pop of color I've been longing for. As it turns out, a lot of what I hoped for came true! It took just a couple minutes to apply, and I didn't have to worry about frizzing up my hair. Plus, I'm not going to lie: It was pretty fun to just spray color all over my hair.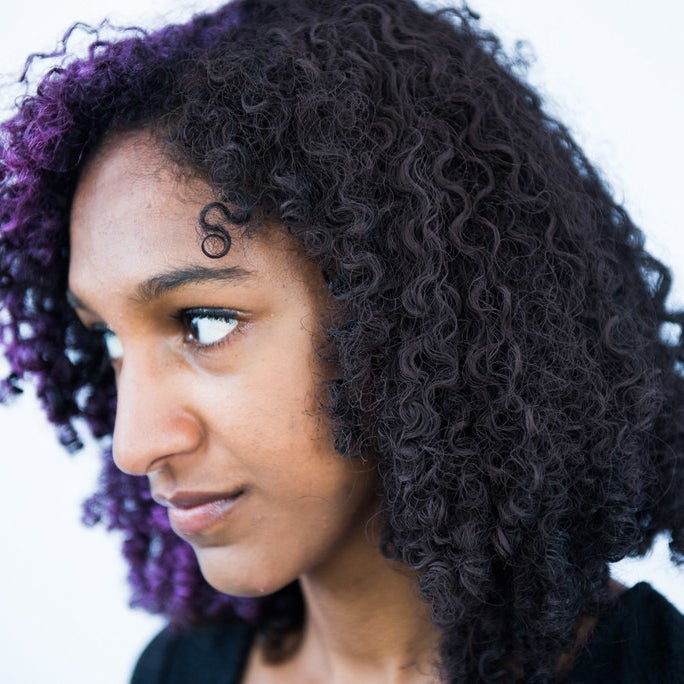 But like the other methods, it still had its downsides. The odor was really strong, so I walked around the rest of the day self-conscious about smelling like a chemical factory. While I loved the purple, the brown hairspray (unsurprisingly) didn't show up at all. This is because when I thought I had grabbed red hairspray from our local Ricky's beauty supply store, I'd actually picked up brown hair color thickener. OOPS. At least you get to see what that looks like on my hair, if you were by some chance curious. Always read the bottle, kids.